We've watched 1.2 million years of porn in 16 years
And that's on just two sites.
Since 1996, Internet users have spent a staggering amount of time watching porn: 1.2 million years' worth, to be exact.
Adult search engine PornWatchers.com released some interesting statistics regarding our porn viewing habits. And while the numbers may surprise you, what's even more astounding is that the details come from just two adult sites.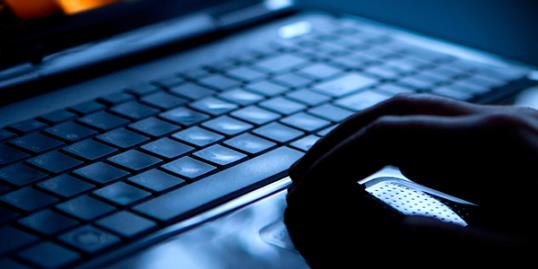 More on MSN Living: 12 things we learned about love in 2012
Together, adult websites Youporn and xHamster contain a total of 735,000 videos, and since their launch in 2006, the sites have received 93 billion views.
That's a lot of views, especially for videos that don't include any Gangnam Style dance moves (that we know of).
Both sites are now growing on an average of 22,000 videos per month, and together, the sites have received a collective 158 million ratings. Sixty-three percent of those ratings are positive.
More on MSN Living: 12 things that change about sex when you get married
People's massive porn viewing habits have some experts worried that pornography is prompting a generation of new relationship issues.
Norman Doidge is a psychologist who studied the behaviors of porn users and wrote about the findings in a book, The Brain Changes Itself. Doidge wrote:
"They reported increasing difficulty in being turned on by their actual sexual partners, spouses or girlfriends, though they still considered them objectively attractive. When I asked if this phenomenon had any relationship to viewing pornography, they answered that it initially helped them get more excited during sex but over time had the opposite effect."
With 1.2 million years under our belt, it might be a stretch to think porn wasn't affecting our relationships.
But what do you think? Are people's porn-viewing habits excessive? Do these numbers surprise you?
Photo: Artur Marciniec/Alamy
More from The Heart Beat:
Porn company holds sex workshops with live demos
Majority of porn viewers watch at work
Study: sex drives peak during winter, early summer
love: friendships, dating, sex & marriage
It won't all be cake and flowers, but it can be the best year of your life together so far.

Expert tips on moving past those oh-so-familiar arguments.

Grow as a couple by sharing adventures.

For many married couples, falling in love and saying "I do" was the easy part. Living happily ever after is the part that takes a whole lot of work.

Is your relationship headed for splitsville? Here are some tell-tale signs of a pending breakup.

Why would a man need a "sidepiece" anyway?