We've watched 1.2 million years of porn in 16 years
And that's on just two sites.
Since 1996, Internet users have spent a staggering amount of time watching porn: 1.2 million years' worth, to be exact.
Adult search engine PornWatchers.com released some interesting statistics regarding our porn viewing habits. And while the numbers may surprise you, what's even more astounding is that the details come from just two adult sites.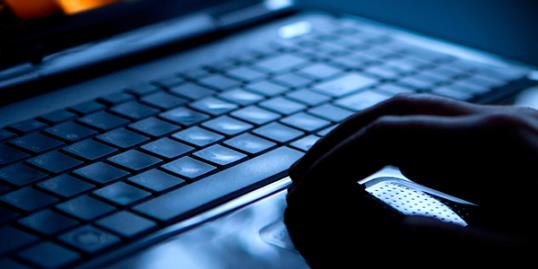 More on MSN Living: 12 things we learned about love in 2012
Together, adult websites Youporn and xHamster contain a total of 735,000 videos, and since their launch in 2006, the sites have received 93 billion views.
That's a lot of views, especially for videos that don't include any Gangnam Style dance moves (that we know of).
Both sites are now growing on an average of 22,000 videos per month, and together, the sites have received a collective 158 million ratings. Sixty-three percent of those ratings are positive.
More on MSN Living: 12 things that change about sex when you get married
People's massive porn viewing habits have some experts worried that pornography is prompting a generation of new relationship issues.
Norman Doidge is a psychologist who studied the behaviors of porn users and wrote about the findings in a book, The Brain Changes Itself. Doidge wrote:
"They reported increasing difficulty in being turned on by their actual sexual partners, spouses or girlfriends, though they still considered them objectively attractive. When I asked if this phenomenon had any relationship to viewing pornography, they answered that it initially helped them get more excited during sex but over time had the opposite effect."
With 1.2 million years under our belt, it might be a stretch to think porn wasn't affecting our relationships.
But what do you think? Are people's porn-viewing habits excessive? Do these numbers surprise you?
Photo: Artur Marciniec/Alamy
More from The Heart Beat:
Porn company holds sex workshops with live demos
Majority of porn viewers watch at work
Study: sex drives peak during winter, early summer
love: friendships, dating, sex & marriage
Should little girls be dreaming of a different kind of "I do"?

Need a reason to pack your bags and get the hell out of here?

After your return from your honeymoon, your marriage officially starts and with that come some changes. It's not to say that the honeymoon phase is over, but you'll have to get some things situated in order to have your marriage start off on the right foot. We tapped the expert advice of wedding planner and reality TV star David Tutera and love and career coach Charreah Jackson to dish on six things you must do to have a successful first month of marriage — from wedding-related logistics to wrap up to relationship rules to set.

Owner of Weddings in Vieques, a destination-wedding planning company off the coast of Puerto Rico, Sandy Malone has helped countless couples plan their big day since 2007. Here, the veteran planner is sharing some expert advice for free: She's sharing the top eight things you have to do right after you get engaged.

Is the idea of a big bridal bash just not your thing? Or perhaps you and your fiancé are just the super spontaneous type, so why not make your next beach vacation your nuptials as well? If you're thinking of eloping but have questions on the mind, we're here to help. We tapped elopement and wedding planner Lindsey Nickel, founder of Events, Etc., for her top dos and don'ts for getting hitched on the sly.

Easy everyday ways to keep the love alive.

Expert tips on moving past those oh-so-familiar arguments.

Sometimes you have to do things you don't want to do, like hang out with his lame friends. You're not always in the mood to nurse a beer silently while he and his boys argue about who's going to die next on "Game of Thrones" — but tomorrow he's sitting through a seven-girl brunch. So.

Why holding on to your partner's mistakes will end up hurting you.

A little extra effort, will power and research can help your marriage bloom well into old age.

These are the conversations all betrothed couples should take the time to have before they get hitched.

Brace yourself, this is uncomfortable.