We've watched 1.2 million years of porn in 16 years
And that's on just two sites.
Since 1996, Internet users have spent a staggering amount of time watching porn: 1.2 million years' worth, to be exact.
Adult search engine PornWatchers.com released some interesting statistics regarding our porn viewing habits. And while the numbers may surprise you, what's even more astounding is that the details come from just two adult sites.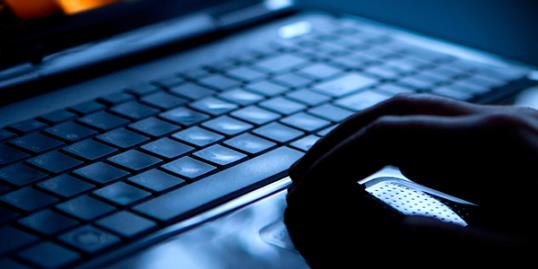 More on MSN Living: 12 things we learned about love in 2012
Together, adult websites Youporn and xHamster contain a total of 735,000 videos, and since their launch in 2006, the sites have received 93 billion views.
That's a lot of views, especially for videos that don't include any Gangnam Style dance moves (that we know of).
Both sites are now growing on an average of 22,000 videos per month, and together, the sites have received a collective 158 million ratings. Sixty-three percent of those ratings are positive.
More on MSN Living: 12 things that change about sex when you get married
People's massive porn viewing habits have some experts worried that pornography is prompting a generation of new relationship issues.
Norman Doidge is a psychologist who studied the behaviors of porn users and wrote about the findings in a book, The Brain Changes Itself. Doidge wrote:
"They reported increasing difficulty in being turned on by their actual sexual partners, spouses or girlfriends, though they still considered them objectively attractive. When I asked if this phenomenon had any relationship to viewing pornography, they answered that it initially helped them get more excited during sex but over time had the opposite effect."
With 1.2 million years under our belt, it might be a stretch to think porn wasn't affecting our relationships.
But what do you think? Are people's porn-viewing habits excessive? Do these numbers surprise you?
Photo: Artur Marciniec/Alamy
More from The Heart Beat:
Porn company holds sex workshops with live demos
Majority of porn viewers watch at work
Study: sex drives peak during winter, early summer
love: friendships, dating, sex & marriage
'There is a science behind attraction,' SingldOut says.

One minute you're happy and in love, the next he's delivering the "It's not you, it's me" speech. Why? We have the scoop on the real reasons most couples split up.

Want to keep your wedding budget in check? Start by checking out this list of the 10 things that could end up costing you a lot more than you anticipated.

Brace yourself, this is uncomfortable.

The proposal-filled site How He Asked has shared its top 10 most emotional proposal photos with us, so have your tissues handy. We're suckers for a good proposal story, and these ones are truly tear-worthy. Check them out now, and watch your heart grow (at least) three sizes!

How to do weddings: Yet another foreign (and expensive) aspect of adulthood that you have to learn the hard way. But have no fear! Click through for some must-have wedding tips.

As part of the 2014 Brides Best Honeymoon awards, we're counting down the best places for newlyweds to stay in the Mainland U.S. From luxe resorts in the Napa Valley to hotel oases in the Sedona Desert, you're guaranteed a memorable stay no matter which resort you choose.

These are the conversations all betrothed coupled should take the time to have before they get hitched.

For him they're NBD, so don't stress.

It's not always easy to speak up about the little—or big—things that bother you about your marriage, but some of this stuff may be on his mind.

It's not really about what happens, but how you react to what happens.

Etta James is No. 1 on Spotify ranking.