Why we still love 'The Bachelor'
It's no bueno and we know it - but we still tune in.
It begins again tonight, ladies and gentlemen - the 17th season of The Bachelor, starring Sean Lowe, a rejected-but-gorgeou​s contender for Emily Maynard's heart on her season of The Bachelorette. Remember Sean? The one who went running after Emily's car, shouting her name, to tell her something important that we've long since forgotten because all that mattered was how romantical the running and yelling part was?
Yeah, that Sean.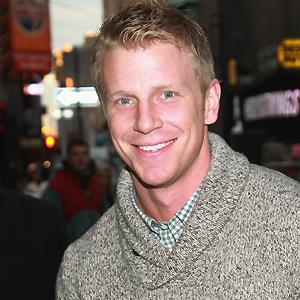 We're 17 seasons in, and only a handful of couples have ever made it to the altar. Most Bachelor relationships fizzle and die within weeks or months of the show's airing, and how DARE they? After all, we've spent months investing our Monday nights indulging in the producer-cooked drama, picking our favorite cast members and yammering on about them in the office every Tuesday with anyone who doesn't roll their eyes and walk away.
More on MSN Living: 14 surprising facts about getting engaged
It begs the question - why, when we know that it's highly unlikely any couple from this show will last for the long haul, do we still tune in?
Here's why:
The train wreck factor. Particularly on the season opener, when we get to see the cast of female hopefuls meet their bachelor. It's getting worse, season by season, as they try and make a lasting impression. There was the woman who brought her grandma. The one who walked out of her car, right past the bachelor, and didn't even introduce herself, in hopes her air of mystery would reel him in (it didn't). There are catty glances galore as the women size up the competition, and always at least one who gets super drunk, throws up in the bathroom, and doesn't make it past the first rose ceremony unless she's blonde and surgically enhanced.
Because we can relate. Dating isn't the super treat we all wish it were. With many of us singles doing the online dating thing, trying time after time to meet someone special, we enjoy watching the feeble attempts at a love connection. Yes, it's sad when anyone gets rejected but there's a little part of all of us that feels just the slightest bit better about life, knowing someone else feels our pain.
Drinking games. Go ahead, take a swig'a your beverage every time someone says, "rose ceremony." Or, "I can't believe she..." Or, "I don't want to go home." Or every time host Chris Harrison says, "on the most dramatic season of the Bachelor - ever."
Enjoy tonight's episode, America - I'll be watching with you...
Will you tune in? Tell us on Facebook
More on MSN Living: 10 cliché holiday marriage proposals
Photo: Taylor Hill/Getty Images
More from MSN Entertainment:
10 biggest moments in Bachelor/Bachelorett​e history
A sneak peak at this season's Bachelor
More from The Heart Beat:
Divorces increase after the holidays
Singles resolve to find love in 2012
Revealed: The hardest marriage vow to keep
love: friendships, dating, sex & marriage
It's wedding season! Let's take a look back at when these stunning celebs put on gorgeous gowns and held beautiful bouquets in support of their friends' and family members' big days.

A new study says we're more open to consensual non-monogamy now than ever before — but does it work?

5 steps to being happy together in the long run.

There has been an exponential increase in the number of people who are questioning their marriage.

We're willing to bet that if you're not already grappling with these wedding-related snags, you will be soon.

Pull out the tissues for these personalized wedding vows.

Forgotten what love is all about? Read this note, and remember.

And a few that aren't so shocking.

If you find yourself doing any of these things, consider changing your behavior or counseling.

From pineapple sculptures made out of sunflowers to bold graphic printed tablecloths, ten trendsetters in the wedding industry shared 100 days' worth of inspiring new wedding details. See The Knot editors' top picks for the coolest and most awe-worthy ideas from the wedding experts.

Those Facebook friends who seem to have perfect lives with flawless mates whom they adore at all times? Even they face tough times like these.

How to flag her little fibs. By Laura Tedesco