Why we still love 'The Bachelor'
It's no bueno and we know it - but we still tune in.
It begins again tonight, ladies and gentlemen - the 17th season of The Bachelor, starring Sean Lowe, a rejected-but-gorgeou​s contender for Emily Maynard's heart on her season of The Bachelorette. Remember Sean? The one who went running after Emily's car, shouting her name, to tell her something important that we've long since forgotten because all that mattered was how romantical the running and yelling part was?
Yeah, that Sean.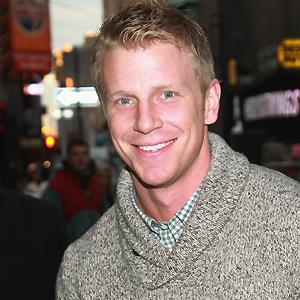 We're 17 seasons in, and only a handful of couples have ever made it to the altar. Most Bachelor relationships fizzle and die within weeks or months of the show's airing, and how DARE they? After all, we've spent months investing our Monday nights indulging in the producer-cooked drama, picking our favorite cast members and yammering on about them in the office every Tuesday with anyone who doesn't roll their eyes and walk away.
More on MSN Living: 14 surprising facts about getting engaged
It begs the question - why, when we know that it's highly unlikely any couple from this show will last for the long haul, do we still tune in?
Here's why:
The train wreck factor. Particularly on the season opener, when we get to see the cast of female hopefuls meet their bachelor. It's getting worse, season by season, as they try and make a lasting impression. There was the woman who brought her grandma. The one who walked out of her car, right past the bachelor, and didn't even introduce herself, in hopes her air of mystery would reel him in (it didn't). There are catty glances galore as the women size up the competition, and always at least one who gets super drunk, throws up in the bathroom, and doesn't make it past the first rose ceremony unless she's blonde and surgically enhanced.
Because we can relate. Dating isn't the super treat we all wish it were. With many of us singles doing the online dating thing, trying time after time to meet someone special, we enjoy watching the feeble attempts at a love connection. Yes, it's sad when anyone gets rejected but there's a little part of all of us that feels just the slightest bit better about life, knowing someone else feels our pain.
Drinking games. Go ahead, take a swig'a your beverage every time someone says, "rose ceremony." Or, "I can't believe she..." Or, "I don't want to go home." Or every time host Chris Harrison says, "on the most dramatic season of the Bachelor - ever."
Enjoy tonight's episode, America - I'll be watching with you...
Will you tune in? Tell us on Facebook
More on MSN Living: 10 cliché holiday marriage proposals
Photo: Taylor Hill/Getty Images
More from MSN Entertainment:
10 biggest moments in Bachelor/Bachelorett​e history
A sneak peak at this season's Bachelor
More from The Heart Beat:
Divorces increase after the holidays
Singles resolve to find love in 2012
Revealed: The hardest marriage vow to keep
love: friendships, dating, sex & marriage
Here's why dudes without hair make the best boyfriends.

What do you wish you appreciated more when you were flying solo?

"If you're so busy tweeting and Instagraming, you're not paying attention," New York wedding planner Marcy Blum said. "It's almost a cosmic faux pas. People want your energy with them and focused on what they're doing."

The wedding favor, that little thank-you-for-coming gift, has risen to new heights with the bride and groom giving guests a wide range of favors that are meaningful to them.

Generations ago, planning a wedding was 100 percent the bride's job, but in today's age of gender equity, it's a mere 99 percent.

For all the self-help books and advice columns out there (um, keeping reading my advice anyway, please!), there's one tool we all already have in our arsenal for picking a partner that will keep us happy: our gut instincts.

According to a new study from the University of Texas and the University of California, Los Angeles, both men and women have regrets when it comes to sex, but the genders vary greatly when it comes to what they regret specifically.

Spending time alone with your guy is easy, but going public with your plus-one is another thing entirely. Whether it's your crazy relatives at Thanksgiving dinner or awkward convos with your boss at the holiday party, possible pitfalls are everywhere. Keep reading for tips on how to make his grand entrance into your social life a good thing.

Match.com survey reveals the day you're least likely to get spruced up for a date.

Drinking and relationships seem to go hand in hand in a lot of ways. But only in moderation!

Many men will tell you that they have no clue what their wives are thinking.

Spending the holidays with your guy's family for the first time is a huge relationship milestone. But between your nerves, the usual family tension, and your weird Uncle Sal's inappropriate stories, it's also a prime opportunity for total disaster. Read on for 10 of our readers' most embarrassing meet-the-parents moments.