Why we still love 'The Bachelor'
It's no bueno and we know it - but we still tune in.
It begins again tonight, ladies and gentlemen - the 17th season of The Bachelor, starring Sean Lowe, a rejected-but-gorgeou​s contender for Emily Maynard's heart on her season of The Bachelorette. Remember Sean? The one who went running after Emily's car, shouting her name, to tell her something important that we've long since forgotten because all that mattered was how romantical the running and yelling part was?
Yeah, that Sean.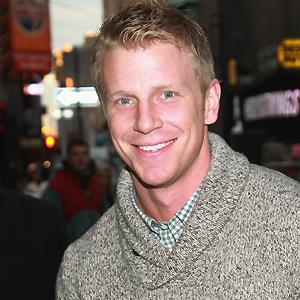 We're 17 seasons in, and only a handful of couples have ever made it to the altar. Most Bachelor relationships fizzle and die within weeks or months of the show's airing, and how DARE they? After all, we've spent months investing our Monday nights indulging in the producer-cooked drama, picking our favorite cast members and yammering on about them in the office every Tuesday with anyone who doesn't roll their eyes and walk away.
More on MSN Living: 14 surprising facts about getting engaged
It begs the question - why, when we know that it's highly unlikely any couple from this show will last for the long haul, do we still tune in?
Here's why:
The train wreck factor. Particularly on the season opener, when we get to see the cast of female hopefuls meet their bachelor. It's getting worse, season by season, as they try and make a lasting impression. There was the woman who brought her grandma. The one who walked out of her car, right past the bachelor, and didn't even introduce herself, in hopes her air of mystery would reel him in (it didn't). There are catty glances galore as the women size up the competition, and always at least one who gets super drunk, throws up in the bathroom, and doesn't make it past the first rose ceremony unless she's blonde and surgically enhanced.
Because we can relate. Dating isn't the super treat we all wish it were. With many of us singles doing the online dating thing, trying time after time to meet someone special, we enjoy watching the feeble attempts at a love connection. Yes, it's sad when anyone gets rejected but there's a little part of all of us that feels just the slightest bit better about life, knowing someone else feels our pain.
Drinking games. Go ahead, take a swig'a your beverage every time someone says, "rose ceremony." Or, "I can't believe she..." Or, "I don't want to go home." Or every time host Chris Harrison says, "on the most dramatic season of the Bachelor - ever."
Enjoy tonight's episode, America - I'll be watching with you...
Will you tune in? Tell us on Facebook
More on MSN Living: 10 cliché holiday marriage proposals
Photo: Taylor Hill/Getty Images
More from MSN Entertainment:
10 biggest moments in Bachelor/Bachelorett​e history
A sneak peak at this season's Bachelor
More from The Heart Beat:
Divorces increase after the holidays
Singles resolve to find love in 2012
Revealed: The hardest marriage vow to keep
love: friendships, dating, sex & marriage
Revealr is a new iPhone app that allows those looking for love to hear their possible matches before they see them.

A new poll reveals 59 percent of the country supports same-sex marriage.

Celebrity engagements are so much fun to follow because every detail is bound to be over-the-top — from the proposal (like when Kanye rented out an entire stadium to propose to Kim) to the huge, sparkly engagement ring and, of course, the wedding. Plus, as trendsetters, celebs can be a source of inspiration even if you can't afford a million dollar ring. Here are our celebrity wedding predictions for 2014.

If you've ever been to a club—like, ever, even once—you are not going to be shocked to hear that women get a lot of unwanted, aggressive attention. But when you read the findings of this study on how often and why it happens, it might make you feel downright sick to your stomach.

Hopeless romantics and cringe-worthy chick flicks would tell you that it doesn't matter what you do on the date, as long as you're together. But they're wrong. Dead wrong. Women use your date ideas to size you up, says matchmaker Rachel DeAlto, author of "Flirt Fearlessly." "You absolutely will be judged based on the date you plan. There are so many subconscious impressions that we take in while dating." Gulp. Here are 10 terrible ideas that can land you on the no-lay list—and simple swaps to keep her happy. By K. Aleisha Fetters

No matter your current relationship status or past relationship fails, get a fresh start this month, with these tips for spring cleaning your love life.

Forget the rules you've always heard—it's time to start making your own.

Are you in an affair without knowing it? Unless you're a swinger, having sex with someone else counts as cheating. But then there's the fuzzy area between friendship and infidelity—and chances are, your girlfriend sees those shades of gray as more black and white than you do. "Men aren't as attuned to identifying ambiguous behaviors as cheating as women are," says Daniel Kruger, Ph.D., a University of Michigan psychologist, who's studied gender differences in definitions of infidelity. In other words, what you consider totally innocent could be her deal breaker.

We spoke with relationship therapist Rachel A. Sussman, author of "The Breakup Bible," for her tips on how regular girls can survive a split like an A-lister.

A researcher from Texas Tech University has found that people who use the same kind of "function words" are more likely to get together.

Check out these five celebrity stunners.

And by weird, we really mean friggin' awesome.