Singles resolve to find love in 2013
New year, new dating prospects.
While being single certainly has its perks, a recent survey found that many singles have resolved to find love in 2013.
Being in a "solid and happy relationship this time next year" was a top goal for the majority of singles surveyed. A more casual resolution—more sex—was also a goal.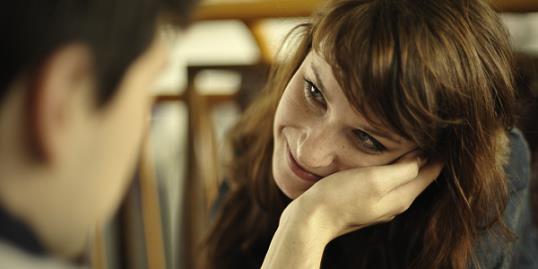 More on MSN Living: Craziest dating trends
Dating site Cupid.com surveyed 1,000 single people and asked them what kind of resolutions they planned to make for the new year. Fifty-nine percent want to be in a solid relationship, and 39 percent of respondents said "having more sex" was a resolution.
Bing: Celebrity New Year's resolutions for 2013
Eleven percent of men went even further with their relationship resolutions, hoping to be "settled, possibly married and thinking about starting a family within the next year."
More on MSN Living: 8 most common reasons for divorce
Men also plan on being more adventurous in their dating choices this year, with twice as many men than women determined to venture beyond their "usual type."
Non-relationship resolutions also made the list, with 26 percent of those polled saying they planned to visit "a new destination in 2013." Thirty-two percent of women also want to spend more time on themselves in the new year.
But back to dating. Interestingly, six percent of men polled in the survey said they hope to date a celebrity within the year.
Hey, at least they're ambitious.
Readers: Do you want to be featured in an upcoming MSN Living slideshow? Email a photo of your ring (yes, you can be wearing it!) to msnlivingmail@micros​oft.com. Please include your name, city and state as well as any information you'd like to share about your ring and how you were proposed to!
Tell us—what are your relationship resolutions for the New Year?
Photo: WIN-Initiative/Getty​ Images
More from The Heart Beat:
Study: Couples cuddle eight times a week
Best cities for a New Year's kiss
A virtual reality sex game is on the way

love: friendships, dating, sex & marriage
Forgotten what love is all about? Read this note, and remember.

And a few that aren't so shocking.

If you find yourself doing any of these things, consider changing your behavior or counseling.

From pineapple sculptures made out of sunflowers to bold graphic printed tablecloths, ten trendsetters in the wedding industry shared 100 days' worth of inspiring new wedding details. See The Knot editors' top picks for the coolest and most awe-worthy ideas from the wedding experts.

Those Facebook friends who seem to have perfect lives with flawless mates whom they adore at all times? Even they face tough times like these.

How to flag her little fibs. By Laura Tedesco

A new study on attraction may help explain why fashions change.

As a general rule, any island that offers great weather year-round is going to attract the most visitors in the winter (high season) when we're all trying to escape the snow. Once summer rolls around, many islands see a sharp drop-off in tourism since many people have beach weather right in their own backyards.

And how you can attack the issues together.

A wedding is an exceptionally special day. Sometimes, an opportune photo flub makes the occasion even more memorable. Here are 25 awesome wedding photo bombs.

Somewhere between the first few butterfly-inducing dates and the committed-for-life stage, there's the period of wondering if you're both on the same page about how serious you feel about a future together. If you're not quite at the point of "that talk" but you're looking for a few clues you're heading in that direction, here are some signs he's in it for the long haul as your relationship progresses.

What's that sound? It's white noise blocking out the well-meaning person proclaiming groundbreaking news about where you can meet someone, asking why you're still single, or bugging you about when you're getting married already. Don't be that person. Here are 15 annoying things all single people don't want to hear.