Singles resolve to find love in 2013
New year, new dating prospects.
While being single certainly has its perks, a recent survey found that many singles have resolved to find love in 2013.
Being in a "solid and happy relationship this time next year" was a top goal for the majority of singles surveyed. A more casual resolution—more sex—was also a goal.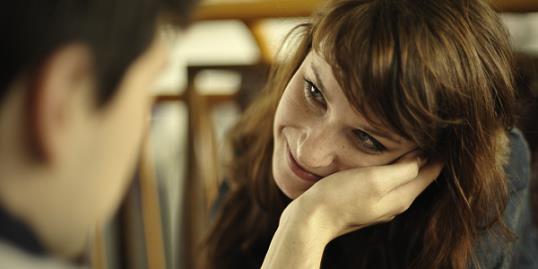 More on MSN Living: Craziest dating trends
Dating site Cupid.com surveyed 1,000 single people and asked them what kind of resolutions they planned to make for the new year. Fifty-nine percent want to be in a solid relationship, and 39 percent of respondents said "having more sex" was a resolution.
Bing: Celebrity New Year's resolutions for 2013
Eleven percent of men went even further with their relationship resolutions, hoping to be "settled, possibly married and thinking about starting a family within the next year."
More on MSN Living: 8 most common reasons for divorce
Men also plan on being more adventurous in their dating choices this year, with twice as many men than women determined to venture beyond their "usual type."
Non-relationship resolutions also made the list, with 26 percent of those polled saying they planned to visit "a new destination in 2013." Thirty-two percent of women also want to spend more time on themselves in the new year.
But back to dating. Interestingly, six percent of men polled in the survey said they hope to date a celebrity within the year.
Hey, at least they're ambitious.
Readers: Do you want to be featured in an upcoming MSN Living slideshow? Email a photo of your ring (yes, you can be wearing it!) to msnlivingmail@micros​oft.com. Please include your name, city and state as well as any information you'd like to share about your ring and how you were proposed to!
Tell us—what are your relationship resolutions for the New Year?
Photo: WIN-Initiative/Getty​ Images
More from The Heart Beat:
Study: Couples cuddle eight times a week
Best cities for a New Year's kiss
A virtual reality sex game is on the way

love: friendships, dating, sex & marriage
You'd think brides and grooms who celebrate their nuptials with 50 guests have an equal shot at wedded bliss as those who invite 500, but apparently not.

Because some things are just better with a buddy (whom you happen to be dating).

They're smart, funny, and adorable, but are you a good match?

Fight the urge to sign her up for OkCupid and read this instead.

We know you have good intentions, but...please...stop.

You can't say we didn't warn you. Every month is Movember when you're dating a guy with a beard. And while the scruffy look can be hot, there are some very real, err, challenges that come with the territory. Don't believe us? Well…

Follow these steps to slash your wedding budget—not your fun—in half.

It won't all be cake and flowers, but it can be the best year of your life together so far.

Expert tips on moving past those oh-so-familiar arguments.

Grow as a couple by sharing adventures.

For many married couples, falling in love and saying "I do" was the easy part. Living happily ever after is the part that takes a whole lot of work.