Majority of porn viewers watch at work
Well, here's an embarrassing way to get fired.
There's a time and place for everything, and pornography enthusiasts may need to be reminded of this adage.
According to Dr. Christopher Ahlers, a sex therapist from Berlin, a staggering amount of people views porn from their work computers.
"Modern viewing of porn is no longer something in which strange individuals are engaged in quiet rooms in video booths," Ahlers said.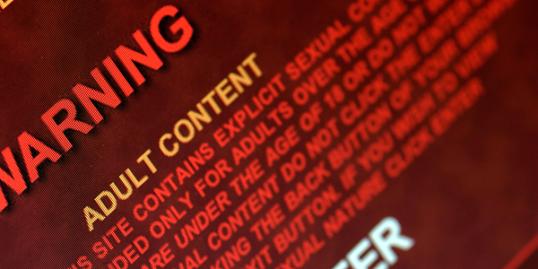 More on MSN Living: 10 men in your life you may be overlooking
Apparently, titillating videos are now enjoyed in cubicles around the world. At an Austrian conference on sexual behaviors, Ahlers claimed that of the 60 million people who log on daily to a free pornography website, about two-thirds of them are logging on from an office computer.
Ahler's claim isn't out of left field. The Washington Times reported that in 2009, an investigation at the National Science Foundation found that a senior executive spent a total of 331 days checking out porn on his government-issued computer. What's more, Bloomberg revealed that a memo written by the Pentagon ordered employees to stop "engaging in inappropriate content at work." The memo added that employees were "accessing Web sites and transmitting messages containing pornographic or sexually explicit images." I'm all for online surf breaks, but we may be getting just a little too comfortable with our at-work Internet habits.
More on MSN Living: 9 myths about men
According to Ahlers, while the first wave of the public's porn viewing seems to happen during office hours, the second daily wave occurs after dark.
"The second peak is from viewers at home after midnight," Ahlers explained. Definitely a more suitable venue.
Other studies have confirmed that excessive pornography habits do cause relationship issues. And with Ahler's recent claim, porn may be causing problems for people in the workplace as well. A 2011 ruling by the U.S. Court of Appeals says employees can legally be fired for looking at pornography on an office computer.
I suppose the phrase "NSFW" exists for a reason.
Photo: Martyn Vickery/Alamy
Bing: Find out which female sports star is getting divorced.
More Sex & Love on MSN Living:
The Essence most eligible bachelors
15 (guy approved!) ways to have the best first date ever
50 signs he's not that into you
20 'annoying' girl things he secretly loves about you
love: friendships, dating, sex & marriage
The typical wedding: A white dress, tiered cake, floral centerpieces and a cute flower girl -- you know the drill. Every once in a while, though, a couple trades in tradition for a quirky, never-seen-that-before idea. Here are a few of the most out-there wedding photos that made us do a double take.

There's a lot to love about weddings this fall, like cocktails served in copper Moscow mule mugs, industrial-inspired lighting and pheasant feather details. See what's new!

Do you have to be engaged to sport a ring with bling?

124.6 million haven't gotten hitched.

Even though the national average wedding is $29,858, that's just an average. If you live in a smaller state like Idaho where the average wedding costs $16,159, you may find yourself saving a little more than half of the national spend! Check out some of the other least expensive cities to get married in below:

Summer is winding down, but the ubiquitous summer romance lives on.

For those times when nothing big and horrible happened--but nothing is feeling right either.

He's confident, distinguished and anywhere from 4 to 20 years older than you. Age is just a number, but there's something about older men that we love. Here are eight reasons why being in a relationship with an older man is tops.

While a younger man may have less life experience, that doesn't mean he's not emotionally mature. Here are the eight reasons why being in a relationship with a younger man is tops.

Have you ever wondered what the 'other woman' was thinking?

So fall is coming and you need some romantic inspiration now that long walks on the beach are out of the question. Well look no further! From apple picking to pumpkin carving, these are some great fall date ideas from girls just like you!

Getting bored of the same dinner and movie date night? Take an adorable cue from your favorite celebs and try something new! From dancing to boxing you can't go wrong with these awesome date ideas.