Strong, wealthy men more likely to be conservatives
Evolution may help shape political motivations, study suggests.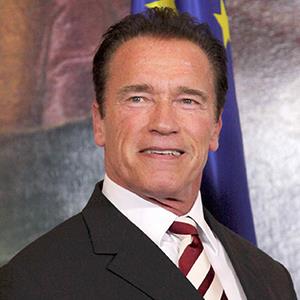 Rich men with bulging biceps may be more likely to hold economically conservative views and buff but poorer men to hold economically liberal views, according to a new study.
Michael Bang Petersen of Aarhus University in Denmark and Daniel Sznycer of the University of California, Santa Barbara, wanted to determine whether political motivations had an evolutionary link to physical strength. After all, in the early days of our ancestors, decisions about the distribution of resources were decided not by Congress but through a show of strength.
For the study, the researchers collected data on bicep size, socioeconomic status and support for economic redistribution from hundreds of people in the United States, Argentina and Denmark.
Among wealthy men, greater upper-body strength was linked to increased opposition to redistribution of resources.
"Despite the fact that the United States, Denmark and Argentina have very different welfare systems, we still see that — at the psychological level — individuals reason about welfare redistribution in the same way," Petersen said in a press release. "In all three countries, physically strong males consistently pursue the self-interested position on redistribution."
More from MSN Living: 10 things you think impress men but really don't
Less wealthy men of a similar strength were more likely to support policies in favor of redistribution, as were wealthy men who were not as physically endowed.
Poorer men with low upper-body strength were less likely to support redistribution of resources, even if such policies would directly benefit them.
The findings suggest that evolution may influence men's political motivations. The researchers, however, found no link between physical strength and political motivations in women.
The study was published in the journal Psychological Science.
Bing: Men and politics
However, Sznycer noted that in modern democratic societies, policy is decided by the legislative branch and elections, not by who has the biggest muscles.
"Today there's no rational link between how strong you are and the extent to how you may defend your own interests," he said. "Today, whether you are strong or weak, resources will be taken or given to you based on things like your tax bracket and so on."
More from The Men's Department
Men pay $2,400 to learn to blow-dry their wife's hair
Women think stubble is sexiest, study suggests
Gals go for a guy with a guitar

Photo: Arnold Schwarzenegger/Splas​h News/Corbis