Study: Men are bad at reading women's emotions
Researchers in Germany prove what women everywhere already knew.
Sometimes clichés are actually true, and this one will have your wife or girlfriend saying "I told you so" tonight. Men are indeed really bad at gauging women's emotions, according to a new study that was released last week in the online scientific journal PLOS ONE.

What has men flummoxed? Apparently, it's all in the eyes.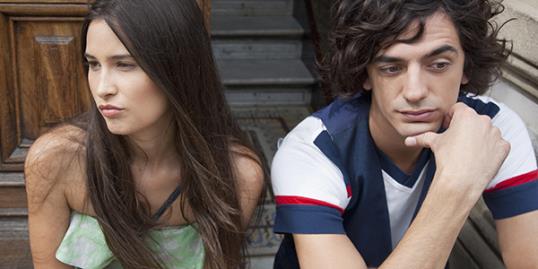 "Men's problems in recognizing women's emotions could be linked to difficulties in extracting the relevant information from the eye region, which remain one of the richest sources of social information for the attribution of mental states to others," the study reads.
Bing: Best things to say to your girl.
In examining 22 participants, researchers at the LWL-University Hospital in Bochum, Germany, found that men much more easily correctly identified emotions from men's eyes than they did women's eyes.
More from Men's Department:
#BestSongToHaveSexTo​: A playlist for getting busy
Robot helps guys find perfectly fitting jeans
Study finds men benefit from workplace power
Photo: Men are bad at reading women's emotions new study finds / Kathrin Ziegler/Getty Images