How to swing a better bargain
Compliment the seller and you'll likely get a better deal.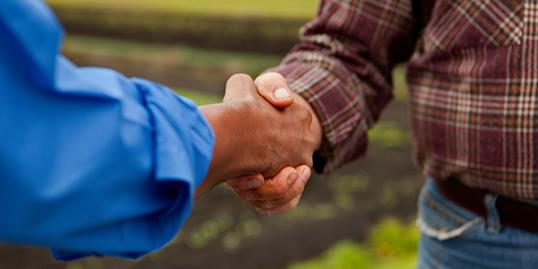 By Kelsey Tamborrino
A little flattery goes a long way. When buying used products, complimenting the seller will get you a better deal, finds a new study in the Journal of Consumer Research.
More from MSN Shopping:  Best back-to-school tech deals
Researchers examined the "endowment effect," which is what happens when people who are selling their possessions -- like a car or an old TV on Craigslist -- feel threatened by the impending loss, prompting them to jack up the price.
But when you butter up the seller, you bring their guard down, which lessens the threat of a loss and boosts your odds of saving money, the study says. (Click here to learn a negotiation trick that actually works.)
So how do you do that? It's all about de-emphasizing conflict and building a relationship with the seller, says Michael Schatzki, who runs the training program Negotiation Dynamics.
Let's say you're at a yard sale and spot a killer piece of furniture. Before you approach the seller, search for a link to spark conversation. It could be anything: He's wearing a college sweatshirt, or his dog is nestled under his chair. Use the cues to talk about your own alma mater or your own pup. He'll soon sense your effort, feel less anxious and be ready to give you a bargain.
Bing: More bargaining tips
(Here are five negotiating mistakes you're making and how to fix them.)
More from Men's Health
Learn to Bargain and Pay Less for Anything
Try This Persuasion Trick
How to Sell Anything
Subscribe to The Men's Department
Love content like this? Friend us on Facebook, follow us on Twitter and find us on Pinterest. 
Photo: Ben Bloom/Getty Images