Are men less adventurous today?
A decline in fitness levels may be to blame, research suggests.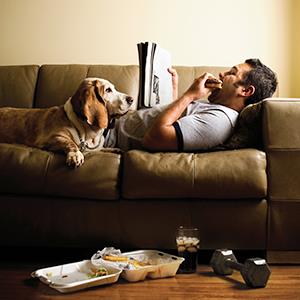 Men today may be less adventurous than their fathers were, according to a new study.
More from MSN Living: Go crazy in 10 wild world cities
In the late 1970s, men were 48 percent more likely than women try an adrenaline-fueled sport, research suggests, but today that gap has narrowed to just 28 percent.
Women today may be more willing to engage in thrill-seeking activities than 35 years ago, but the results suggest that a decline in male scores -- rather than an increase in female scores -- is responsible for the gap.
"The decline in the sex difference in thrill and adventure-seeking scores could reflect declines in average fitness levels, which might have reduced people's interest in physically challenging activities," lead author Kate Cross of the University of St Andrews told MailOnline.
Another possible explanation for the results is that the questions designed in the 1970s may be outdated, the study suggested. Skiing, for example, may no longer be viewed as a novel or intense activity.
Bing: More adventure sports
The results were published in Scientific Reports.
Read the full story on MailOnline.
Do you have a favorite adventure sport? Tell us about it in the comments section.
More from The Men's Department
Why you missed out on that job offer
H&M introduces men's long johns -- as pants
More US men living alone 
Subscribe to The Men's Department | Friend us on Facebook, follow us on Twitter and find us on Pinterest.
Photo: Steve Cole/Getty Images