Philadelphia: Home of the Rudest Twitter Users
Brotherly love? Not on Twitter.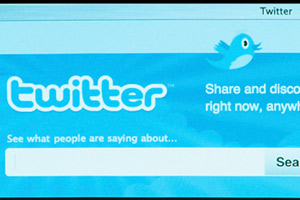 The Internet is a scary place. While the Web has its share of uplifting articles and cute cat videos, it can also be a virtual wild west, filled with spiteful scoundrels ready to take their anger out in the form of blog posts, comments and, of course, tweets.
Ah, Twitter. What better way to vent your rude frustrations than online, within the parameters of 140 characters? And—sorry, Philadelphians—a recent survey shows that the rudest Twitter users happen to be from Philly.
A new "Twitter Heatmap" has discovered where the United States' most polite and rudest Twitter users are located. How did they accomplish this?
"We scanned for tweets containing phrases 'Good morning' and 'F*** you' in 462 specific locations within United States."
Because the map scans the Twitter behavior over a period of 10 days, it's difficult to be completely conclusive when pinpointing the results. But CBS studied the map long enough to proclaim:
"…the highest concentration of rude Twitter users seems to be from the Philadelphia area."
So do the findings hold true?  Well, as Twitter handle @LUMP put it:
"Study: The City Of Brotherly Love may have the rudest Twitter users…F*** this study. #Philly"
The technology, created by Vertalab, is actually quite interesting. On their site, you can click on different phrases. From there, you're taken to a map that shows exactly where and when that phrase is being tweeted most.
Because Vertalab has received a great deal of feedback about their technology, they're now offering to design custom maps with any given keyword for $29 a day.
But back to these rude dudes. Based on the map, Los Angeles is also filled with not-so-friendly Twitter users, as is most of the Northeast.
As for the friendliest cities, Sacramento, Calif., and Lubbock, Texas, seem to be home to some affable Twitter users.
Image: Brigitte MERLE/Getty Images
inspire: live a better life
From international roaming fees to skipping travel insurance, these mistakes can put a damper on your next vacation.

Where in the world do you want to go? Somewhere unique? Any of the places described here are sure to make your next world-travel adventure truly memorable.

It's easy to lead, but it takes courage and conviction to be a truly great leader. Here are 10 inspiring leaders and what we can learn from them.

Some say it's a small world. We beg to differ. Earth has so many wondrous places worth exploring, and most of us are lucky to see a handful of them. Here are 30 of the top trips of a lifetime.

The semi-annual glitch in your daily routine is back this weekend.

You'll stave off credit card debt by the end of the year if you account for these often-forgotten expenses.

Mark Zuckerberg has an even bigger effect on your life than you thought.

Take this advice to finally tackle that nagging to-do list.

The iconic storyteller would have been 110-years-old

Take the time to appreciate women's contributions to society. Here are some of the women who inspire us by their example.

Cast of the iconic TV show reunites for Florence Henderson's birthday

We couldn't be more excited to watch the best athletes in the world compete at the Winter Olympics in Sochi. This year, about 44 percent of the competitors are women according to the International Olympic Committee—which is awesome but wasn't always the case. Let's look back at some of the amazing women who paved the way with incredible, memorable feats of girl power.