Philadelphia: Home of the Rudest Twitter Users
Brotherly love? Not on Twitter.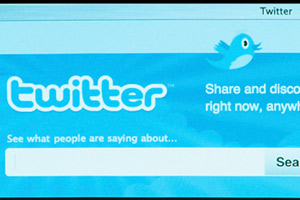 The Internet is a scary place. While the Web has its share of uplifting articles and cute cat videos, it can also be a virtual wild west, filled with spiteful scoundrels ready to take their anger out in the form of blog posts, comments and, of course, tweets.
Ah, Twitter. What better way to vent your rude frustrations than online, within the parameters of 140 characters? And—sorry, Philadelphians—a recent survey shows that the rudest Twitter users happen to be from Philly.
A new "Twitter Heatmap" has discovered where the United States' most polite and rudest Twitter users are located. How did they accomplish this?
"We scanned for tweets containing phrases 'Good morning' and 'F*** you' in 462 specific locations within United States."
Because the map scans the Twitter behavior over a period of 10 days, it's difficult to be completely conclusive when pinpointing the results. But CBS studied the map long enough to proclaim:
"…the highest concentration of rude Twitter users seems to be from the Philadelphia area."
So do the findings hold true?  Well, as Twitter handle @LUMP put it:
"Study: The City Of Brotherly Love may have the rudest Twitter users…F*** this study. #Philly"
The technology, created by Vertalab, is actually quite interesting. On their site, you can click on different phrases. From there, you're taken to a map that shows exactly where and when that phrase is being tweeted most.
Because Vertalab has received a great deal of feedback about their technology, they're now offering to design custom maps with any given keyword for $29 a day.
But back to these rude dudes. Based on the map, Los Angeles is also filled with not-so-friendly Twitter users, as is most of the Northeast.
As for the friendliest cities, Sacramento, Calif., and Lubbock, Texas, seem to be home to some affable Twitter users.
Image: Brigitte MERLE/Getty Images
inspire: live a better life
Our best health and fitness tips including the one move that tones all, berry news, and more.

Who just wants to stand around and watch the red and gold leaves slowly fall from their tree branches to the ground as we move from summer to fall? Instead, take in the changing seasons while you're on the move.

Here's some tips to get to happiness going forward in your life.

People 60 to 82 did best on cognitive tasks before 10:30am.

Lucille Ball was born in 1911, and though we lost her long ago, her legacy as America's favorite redhead lives on through the timeless classic, "I Love Lucy." People of all generations still enjoy Lucy's antics as much as they did over 60 years ago when the show first premiered.

Summer is coming to an end, and in a few weeks, kids will be forced to trade in their beach bags for backpacks. But just because the season is fading away doesn't mean the memories from the past few months have to disappear with it.

Confidence and perceived competence are key, study finds.

Features lead to assumptions about character, study says.

Great gear for an afternoon spent shoreside.

Use these bucket-list ideas to enjoy the little time you have left.

Study points to benefits of improved living conditions.