Philadelphia: Home of the Rudest Twitter Users
Brotherly love? Not on Twitter.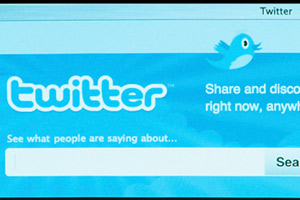 The Internet is a scary place. While the Web has its share of uplifting articles and cute cat videos, it can also be a virtual wild west, filled with spiteful scoundrels ready to take their anger out in the form of blog posts, comments and, of course, tweets.
Ah, Twitter. What better way to vent your rude frustrations than online, within the parameters of 140 characters? And—sorry, Philadelphians—a recent survey shows that the rudest Twitter users happen to be from Philly.
A new "Twitter Heatmap" has discovered where the United States' most polite and rudest Twitter users are located. How did they accomplish this?
"We scanned for tweets containing phrases 'Good morning' and 'F*** you' in 462 specific locations within United States."
Because the map scans the Twitter behavior over a period of 10 days, it's difficult to be completely conclusive when pinpointing the results. But CBS studied the map long enough to proclaim:
"…the highest concentration of rude Twitter users seems to be from the Philadelphia area."
So do the findings hold true?  Well, as Twitter handle @LUMP put it:
"Study: The City Of Brotherly Love may have the rudest Twitter users…F*** this study. #Philly"
The technology, created by Vertalab, is actually quite interesting. On their site, you can click on different phrases. From there, you're taken to a map that shows exactly where and when that phrase is being tweeted most.
Because Vertalab has received a great deal of feedback about their technology, they're now offering to design custom maps with any given keyword for $29 a day.
But back to these rude dudes. Based on the map, Los Angeles is also filled with not-so-friendly Twitter users, as is most of the Northeast.
As for the friendliest cities, Sacramento, Calif., and Lubbock, Texas, seem to be home to some affable Twitter users.
Image: Brigitte MERLE/Getty Images
inspire: live a better life
Great gear for an afternoon spent shoreside.

Use these bucket-list ideas to enjoy the little time you have left.

Study points to benefits of improved living conditions.

Don't leave home without these must-have items.

Handshakes spread 20 times more germs, study says.

Drowning in debt? Maybe there's a silver lining.

"But it's not real life, you know. It's a vacation."

Our list of must-dos before hitting the road.

Vacations are relaxing, yet sometimes stressful.

Summer traditions can be great, but if you're on year six of packing the same people into the same car to go on the same vacation, it's time to switch things up. Surfing in Portugal, perhaps – or cycling through Northern Ireland. We've put together a list of 15 places well off the beaten path that you should go to when you're ready to try something new.

Grab a sleeping bag and head out to one of these amazing campsites.

A dozen adventures that are well worth the trip.