Philadelphia: Home of the Rudest Twitter Users
Brotherly love? Not on Twitter.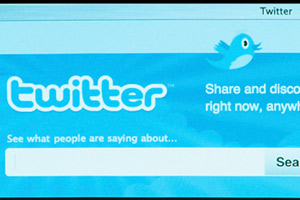 The Internet is a scary place. While the Web has its share of uplifting articles and cute cat videos, it can also be a virtual wild west, filled with spiteful scoundrels ready to take their anger out in the form of blog posts, comments and, of course, tweets.
Ah, Twitter. What better way to vent your rude frustrations than online, within the parameters of 140 characters? And—sorry, Philadelphians—a recent survey shows that the rudest Twitter users happen to be from Philly.
A new "Twitter Heatmap" has discovered where the United States' most polite and rudest Twitter users are located. How did they accomplish this?
"We scanned for tweets containing phrases 'Good morning' and 'F*** you' in 462 specific locations within United States."
Because the map scans the Twitter behavior over a period of 10 days, it's difficult to be completely conclusive when pinpointing the results. But CBS studied the map long enough to proclaim:
"…the highest concentration of rude Twitter users seems to be from the Philadelphia area."
So do the findings hold true?  Well, as Twitter handle @LUMP put it:
"Study: The City Of Brotherly Love may have the rudest Twitter users…F*** this study. #Philly"
The technology, created by Vertalab, is actually quite interesting. On their site, you can click on different phrases. From there, you're taken to a map that shows exactly where and when that phrase is being tweeted most.
Because Vertalab has received a great deal of feedback about their technology, they're now offering to design custom maps with any given keyword for $29 a day.
But back to these rude dudes. Based on the map, Los Angeles is also filled with not-so-friendly Twitter users, as is most of the Northeast.
As for the friendliest cities, Sacramento, Calif., and Lubbock, Texas, seem to be home to some affable Twitter users.
Image: Brigitte MERLE/Getty Images
inspire: live a better life
Miss Manners advises on how to respond when one gets unsolicited advice about weight issues.

Editor's note: We will now be publishing Miss Manners articles twice weekly, but you will only see one question and answer per article. You can expect to see these articles appear on Tuesdays and Thursdays going forward.

President Harry S. Truman was behind efforts to establish the first Armed Forces Day in 1950, and decades later the nation continues to set aside the third Saturday in May to recognize and thank members of the U.S. military for their patriotic service. With these five homecoming images, we salute all service members at home and abroad.

There's much to be desired about working from home: the stress-free commute, flexible hours, and improved work-life balance.

Wishing for the fountain of youth? You may not need it. We've rounded up real-women secrets, tried-and-true beauty tips, and the latest research to help you fight aging.

Experts weigh in on when to bite your tongue at the office.

Oh, the places you'll go — to get some "me" time, that is. REDBOOK readers confess all on Facebook.

How much money you make isn't nearly as important as how you use it, according to Elizabeth Dunn and Michael Norton, authors of the new book Happy Money.

Plus, how do you ask people to not bring gifts to a shower?

Looking for a career upgrade? Follow these tips for a foot in the door.

These tanning and skin cancer myths aren't just wrong — they can do serious harm. Wise up and head into a healthier future. P.S. You'll look a lot younger too.

It's possible to rejigger your brain circuitry and feel more joy, even on Monday mornings. Here's how.