Philadelphia: Home of the Rudest Twitter Users
Brotherly love? Not on Twitter.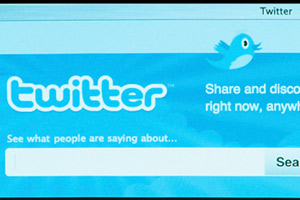 The Internet is a scary place. While the Web has its share of uplifting articles and cute cat videos, it can also be a virtual wild west, filled with spiteful scoundrels ready to take their anger out in the form of blog posts, comments and, of course, tweets.
Ah, Twitter. What better way to vent your rude frustrations than online, within the parameters of 140 characters? And—sorry, Philadelphians—a recent survey shows that the rudest Twitter users happen to be from Philly.
A new "Twitter Heatmap" has discovered where the United States' most polite and rudest Twitter users are located. How did they accomplish this?
"We scanned for tweets containing phrases 'Good morning' and 'F*** you' in 462 specific locations within United States."
Because the map scans the Twitter behavior over a period of 10 days, it's difficult to be completely conclusive when pinpointing the results. But CBS studied the map long enough to proclaim:
"…the highest concentration of rude Twitter users seems to be from the Philadelphia area."
So do the findings hold true?  Well, as Twitter handle @LUMP put it:
"Study: The City Of Brotherly Love may have the rudest Twitter users…F*** this study. #Philly"
The technology, created by Vertalab, is actually quite interesting. On their site, you can click on different phrases. From there, you're taken to a map that shows exactly where and when that phrase is being tweeted most.
Because Vertalab has received a great deal of feedback about their technology, they're now offering to design custom maps with any given keyword for $29 a day.
But back to these rude dudes. Based on the map, Los Angeles is also filled with not-so-friendly Twitter users, as is most of the Northeast.
As for the friendliest cities, Sacramento, Calif., and Lubbock, Texas, seem to be home to some affable Twitter users.
Image: Brigitte MERLE/Getty Images
inspire: live a better life
Grab a sleeping bag and head out to one of these amazing campsites.

A dozen adventures that are well worth the trip.

Paper downplays the significance of practice over raw talent.

Survey says American teens aren't great at complex or basic financial tasks.

Fear of Moving Away: How to conquer the latest cultural anxiety and embrace the unknown.

Adulthood has no eureka moment.

Just like your body, your brain needs a regular workout too.

Being a winner is a good feeling to have — especially in life. Winning doesn't solely relate to competitions or Charlie Sheen's coining of the term back in 2011. From achieving success to maintaining a work-life balance, find out what characteristics mean your life is going the way it should be. You may just even find an inspiration or two that you'll want to incorporate into your daily routine!

Sometimes it seems like you need a vacation from your vacation.

That'll get you and your 2 kids a house, SUV, and more, per a 'USA Today' analysis.

While most of us associate the Fourth of July with fireworks and barbecue (and taking a long weekend off from work), it's also an important day to give thanks to the people who help keep us safe.

For a truly out-of-the-box vacation, skip traditional hotels and opt for unique lodging.