Crazy Busy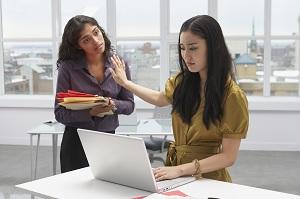 Are you too busy? Overscheduled and under-rested? Have you been that way all of your adult life, despite a nagging awareness that you could be a better, happier person by building in more downtime?
A thoughtful piece in NYT this weekend entitled The 'Busy' Trap reads like an enticement to cut the ties that bind. Claiming to be forever busy is actually a boast rather a complaint, according to writer Tim Kreider; telling everyone we're crazy busy is a way to express how important we are because we have so much to get done. "I can't help but wonder whether all of this histrionic exhaustion isn't a way of covering up the fact that most of what we do doesn't matter," he says. Kreider makes an eloquent point, too, about how idleness is indispensable to the mind and necessary for the "wild summer lightning strikes" that have ignited some of the world's greatest ideas.
At the same time, though, after some quiet thought, it's a little hard to read Kreider's credo and sit idly by. He's clear in his view that business (i.e., busyness) is self-imposed, and discusses work in the same breath as "obligations taken on voluntarily." Kreider acknowledges that he has opted in his own life to choose time over money, but that's an enviably privileged position. True enough, we tend to confuse what we want and what we need, and maybe we can indulge idle inclinations when we're willing to live more modestly. But life comes calling. There's a valuable lesson to be learned by the friend of Kreider's who remade her life after realizing she wasn't really "driven, cranky, anxious and sad;" however, not everyone has the luxuries afforded to said friend, who abandoned city life for an artist's residency in the south of France. More of us are painting houses than still lifes for a living, and there's no arts endowment for sheet-rocking currently available in Cannes.
Being busy may very well be a trap, but it's not necessarily one we set for ourselves. It gets its spikes into our heels by real obligations: by being responsible for others, by needing to repay loans, by needing to put groceries on the table. Kreider calls being busy "a hedge against emptiness" but it can also be the necessary byproduct of a life that's gratefully full. Some people get too busy because they're engaged by work, enthused by possibility, energized by creative thought, enthralled by friends and people and conversation. For them, there just aren't enough hours in a day. Kreider asserts that people are tapped out and frantic because they're running away from life while neglecting the fact that some people get winded from throwing themselves headlong into it.
Even when you can manage to build in the quiet time to recognize your own potential, the next impulse is to actualize it. Once inspiration hits — whether it's inspiration to create, to succeed, to help, to be a better friend — we're done with nothingness. The idea throws a spark, the engine catches, and we want to put the pedal down. Agreed, we need the idle time to dream an idea. But once it's dreamed, you don't want to sit idly by any longer. You want to get busy.
inspire: live a better life
With all those deals you snagged on Black Friday, Small Business Saturday, and Cyber Monday, today is your chance to give back to those in need with #GivingTuesday.

Miss Manners provides guidance on how to handle a request for party contributions

Miss Manners instructs on why tit-for-tat never works

Miss Manners offers thoughts on guests who disregard dinner party instructions

Make big bucks, from home, having fun? These women got creative and figured out a way to have it all. You can too.

Your boss. You might like her, you probably respect her, but do you know how to approach someone who seems so different from you? (Spoiler: She's actually not.)

Over the weekend, Oprah decluttered her Montecito mansion and three other properties in a Santa Barbara yard sale that brought in more than $600,000(!). (Proceeds will benefit her girls' leadership academy in South Africa, and not half of a Crate and Barrel chair, the traditional end goal of yard-sale proceeds.)

Exclusively for MSN, we bring you a six-part series from the new book: MISS MANNERS MINDS YOUR BUSINESS by Judith and Nicholas Ivor Martin.

Miss Manners weighs in on the financial burdens of remote weddings

How Miss Manners suggests dealing with out of town guest who want tour guide services

Exclusively for MSN, we bring you a six-part series from the new book: MISS MANNERS MINDS YOUR BUSINESS by Judith and Nicholas Ivor Martin.