4 women changing the world
A celebration of International Women's Day.
In celebration of International Women's Day, the Daily Dose is recognizing four women who are making the world a better place through their extraordinary actions and influence.
Queen Noor: Humanitarian
Born Lisa Najeeb Halaby in the United States, Queen Noor married the king of Jordan in 1978. She quickly became a positive force for promoting cross-cultural understanding among nations of the Middle East and for advancing Arab-Western relations. Queen Noor has had a profound influence on humanitarian efforts addressing poverty, intolerance, displaced refugees and sustainable development. She is a co-founder of Global Zero, which champions the reduction of nuclear weapons arsenals, and president of the education movement United World Colleges.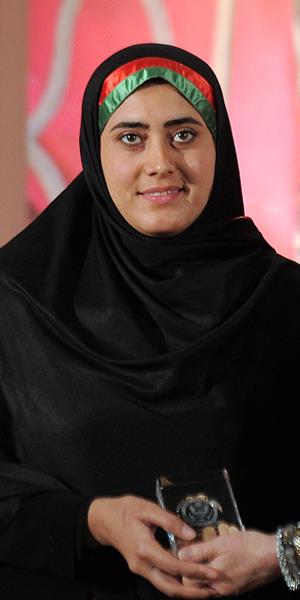 Maryam Durani: Rights advocate
The Kandahar Province is one of the most conservative and dangerous regions in Afghanistan. That's where Maryam Durani owns and manages a radio station dedicated to the rights of Afghan women and girls. Despite several attempts on her life, Durani has loudly and visibly advocated for the civil rights of all Afghans as a member Kandahar's Provincial Council and director of the the Khadija Kubra Women's Association for Culture. In March of 2012, Durani (pictured here) was presented with the International Women of Courage award from Hillary Clinton and Michelle Obama.
More from MSN Living: Women who inspire us
Aung San Suu Kyi: Opposition leader
Returning to her native Myanmar (also known as Burma) in 1988 after studying abroad, Aung San Suu Kyi initiated a nonviolent movement protesting the rule of dictator U Ne Win — and was promptly placed under arrest. Suu Kyi was in custody for 15 years and intermittently under house arrest until 2010. But her peaceful efforts to advance a democratic government against a brutal military regime, which helped earn her a Nobel Peace Prize while under house arrest in 1991, were never quashed. Her National League for Democracy has just launched a historic conference as the opposition party makes a bid for governing in 2015.
More from MSN Living: 2013 Good Housekeeping VIP (Very Innovative Products) Awards
Ayaan Hirsi Ali: Activist and politician
Born in Somalia, Ayaan Hirsi Ali was forced into hiding after writing the screenplay for the short film "Submission," which was critical of Islam. Theo van Gogh, the Dutch director of the film, was assassinated. Hirsi Ali is a rights activist, writer and politician who has drawn the ire of Muslim extremists with her outspoken views on women's liberties and atheism. As described in the memoir "Infidel," she has faced repeated death threats for her views and activism. Hirsi Ali currently lives in the United States. In 2007, she and her supporters established the AHA Foundation "to help protect and defend the rights of women in the West from oppression justified by religion and culture."
More from Daily Dose:
'Nasty effect' of user comments
Rights women still don't have
Languages on the endangered list
Love content like this? Friend us on Facebook, follow us on Twitter and find us on Pinterest
Photo: Maryam Durani / Jewel Samad/Getty Images
inspire: live a better life
With all those deals you snagged on Black Friday, Small Business Saturday, and Cyber Monday, today is your chance to give back to those in need with #GivingTuesday.

Miss Manners provides guidance on how to handle a request for party contributions

Miss Manners instructs on why tit-for-tat never works

Miss Manners offers thoughts on guests who disregard dinner party instructions

Make big bucks, from home, having fun? These women got creative and figured out a way to have it all. You can too.

Your boss. You might like her, you probably respect her, but do you know how to approach someone who seems so different from you? (Spoiler: She's actually not.)

Over the weekend, Oprah decluttered her Montecito mansion and three other properties in a Santa Barbara yard sale that brought in more than $600,000(!). (Proceeds will benefit her girls' leadership academy in South Africa, and not half of a Crate and Barrel chair, the traditional end goal of yard-sale proceeds.)

Exclusively for MSN, we bring you a six-part series from the new book: MISS MANNERS MINDS YOUR BUSINESS by Judith and Nicholas Ivor Martin.

Miss Manners weighs in on the financial burdens of remote weddings

How Miss Manners suggests dealing with out of town guest who want tour guide services

Exclusively for MSN, we bring you a six-part series from the new book: MISS MANNERS MINDS YOUR BUSINESS by Judith and Nicholas Ivor Martin.