Ethan, Chris & Richard III — lives lost and lives regained
The very best and very worst of the news week ending Feb 8.
Every week, the Daily Dose reviews the news to select three very best and three very worst stories to come across our desk.
Yayy, we're not going to perish in a devastating explosion. NASA has shared the knowledge that on February 15th an asteroid about 150 feet in diameter and traveling at 17,450 miles per hour will come frightfully close to our planet — passing nearer than the satellites controlling your car's GPS — but has no chance of impacting Earth. NASA calls it an "Earth Flyby Reality Check" and says no asteroid so large has ever been known to come so close.
The young boy identified only as Ethan celebrated his 6th birthday at home on Wednesday after being held hostage in an Alabama bunker for six days. In a remarkable rescue, the details of which are not being shared with the public, the FBI was able to sneak a camera into the bunker and, after determining that kidnapper Jimmy Lee Dykes was becoming increasingly unstable, kill Dykes and carry the boy to safety.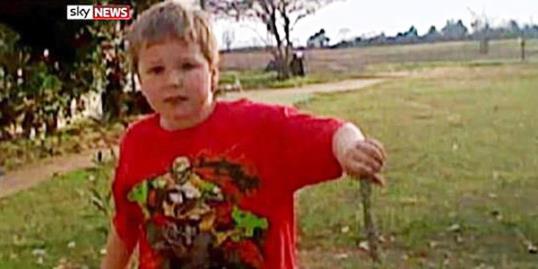 Scientists confirmed that a skeleton found under a parking lot in Leicester, England, did indeed belong to King Richard III after testing DNA and carbon-dating the bones to Richard's 15th-century death. A wicked curve in the skeleton's spine proves historians were right about the king having scoliosis, though Shakespeare took poetic license when he made him a hunchback. On Twitter, users joked about huge fees for unpaid parking tickets awaiting the king's descendants.
— The Very Worst —
In a bust of one of the nation's largest credit card fraud rings ever, eighteen people have been charged with stealing at least $200 million. The 10-year-long scheme involved more than 7,000 fake identities, 25,000 credit cards, and 1,800 mailing addresses, and was carried out over at least 28 states. At one site, authorities found $78,000 stashed in an oven. Consumer agencies say that losses sustained by credit card companies would doubtlessly be passed along to everyday card-holders like you. Who are the criminals, again?
As of August 5, the US Postal Service will no longer delivery mail on Saturdays. The problem isn't that you won't get your catalogs and bills over the weekend but that the news sounds like a death knell for the USPS, which was delivering 50 billion pieces of mail annually in 2003 but may carry just 21 billion pieces in 2013. You can text your so-whats to us now — but good luck finding anyone else to deliver letters clear across the country for 46 cents.
Ex-SEAL Chris Kyle and friend Chad Littlefield were killed on a Texas shooting range by a fellow veteran. According to reports, Kyle and Littlefield knew Eddie Ray Routh was suffering from PTSD and had taken him to the range as a helpful gesture. Chris Kyle was renowned not only as the most lethal sniper in American military history, but for serving four tours in Iraq and for the non-profit group FITCO Cares he helped launch for veterans.
More from Family Room:
Teen mom denied right to breast feed
Toddler death raises concern over car seat rules
Violent video games and child aggression
Subscribe to the Daily Dose
Love content like this? Friend us on Facebook, follow us on Twitter and find us on Pinterest
Photo: MSN News
inspire: live a better life
From international roaming fees to skipping travel insurance, these mistakes can put a damper on your next vacation.

Where in the world do you want to go? Somewhere unique? Any of the places described here are sure to make your next world-travel adventure truly memorable.

It's easy to lead, but it takes courage and conviction to be a truly great leader. Here are 10 inspiring leaders and what we can learn from them.

Some say it's a small world. We beg to differ. Earth has so many wondrous places worth exploring, and most of us are lucky to see a handful of them. Here are 30 of the top trips of a lifetime.

The semi-annual glitch in your daily routine is back this weekend.

You'll stave off credit card debt by the end of the year if you account for these often-forgotten expenses.

Mark Zuckerberg has an even bigger effect on your life than you thought.

Take this advice to finally tackle that nagging to-do list.

The iconic storyteller would have been 110-years-old

Take the time to appreciate women's contributions to society. Here are some of the women who inspire us by their example.

Cast of the iconic TV show reunites for Florence Henderson's birthday

We couldn't be more excited to watch the best athletes in the world compete at the Winter Olympics in Sochi. This year, about 44 percent of the competitors are women according to the International Olympic Committee—which is awesome but wasn't always the case. Let's look back at some of the amazing women who paved the way with incredible, memorable feats of girl power.