Ethan, Chris & Richard III — lives lost and lives regained
The very best and very worst of the news week ending Feb 8.
Every week, the Daily Dose reviews the news to select three very best and three very worst stories to come across our desk.
Yayy, we're not going to perish in a devastating explosion. NASA has shared the knowledge that on February 15th an asteroid about 150 feet in diameter and traveling at 17,450 miles per hour will come frightfully close to our planet — passing nearer than the satellites controlling your car's GPS — but has no chance of impacting Earth. NASA calls it an "Earth Flyby Reality Check" and says no asteroid so large has ever been known to come so close.
The young boy identified only as Ethan celebrated his 6th birthday at home on Wednesday after being held hostage in an Alabama bunker for six days. In a remarkable rescue, the details of which are not being shared with the public, the FBI was able to sneak a camera into the bunker and, after determining that kidnapper Jimmy Lee Dykes was becoming increasingly unstable, kill Dykes and carry the boy to safety.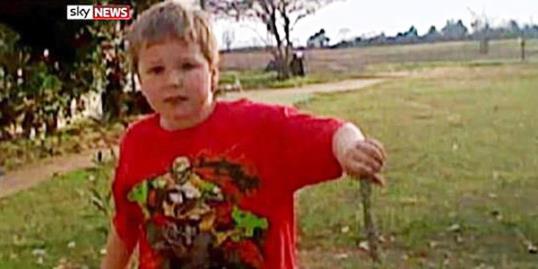 Scientists confirmed that a skeleton found under a parking lot in Leicester, England, did indeed belong to King Richard III after testing DNA and carbon-dating the bones to Richard's 15th-century death. A wicked curve in the skeleton's spine proves historians were right about the king having scoliosis, though Shakespeare took poetic license when he made him a hunchback. On Twitter, users joked about huge fees for unpaid parking tickets awaiting the king's descendants.
— The Very Worst —
In a bust of one of the nation's largest credit card fraud rings ever, eighteen people have been charged with stealing at least $200 million. The 10-year-long scheme involved more than 7,000 fake identities, 25,000 credit cards, and 1,800 mailing addresses, and was carried out over at least 28 states. At one site, authorities found $78,000 stashed in an oven. Consumer agencies say that losses sustained by credit card companies would doubtlessly be passed along to everyday card-holders like you. Who are the criminals, again?
As of August 5, the US Postal Service will no longer delivery mail on Saturdays. The problem isn't that you won't get your catalogs and bills over the weekend but that the news sounds like a death knell for the USPS, which was delivering 50 billion pieces of mail annually in 2003 but may carry just 21 billion pieces in 2013. You can text your so-whats to us now — but good luck finding anyone else to deliver letters clear across the country for 46 cents.
Ex-SEAL Chris Kyle and friend Chad Littlefield were killed on a Texas shooting range by a fellow veteran. According to reports, Kyle and Littlefield knew Eddie Ray Routh was suffering from PTSD and had taken him to the range as a helpful gesture. Chris Kyle was renowned not only as the most lethal sniper in American military history, but for serving four tours in Iraq and for the non-profit group FITCO Cares he helped launch for veterans.
More from Family Room:
Teen mom denied right to breast feed
Toddler death raises concern over car seat rules
Violent video games and child aggression
Subscribe to the Daily Dose
Love content like this? Friend us on Facebook, follow us on Twitter and find us on Pinterest
Photo: MSN News
inspire: live a better life
Editor's note: We will now be publishing Miss Manners articles twice weekly, but you will only see one question and answer per article. You can expect to see these articles appear on Tuesdays and Thursdays going forward.

President Harry S. Truman was behind efforts to establish the first Armed Forces Day in 1950, and decades later the nation continues to set aside the third Saturday in May to recognize and thank members of the U.S. military for their patriotic service. With these five homecoming images, we salute all service members at home and abroad.

There's much to be desired about working from home: the stress-free commute, flexible hours, and improved work-life balance.

Wishing for the fountain of youth? You may not need it. We've rounded up real-women secrets, tried-and-true beauty tips, and the latest research to help you fight aging.

Experts weigh in on when to bite your tongue at the office.

Oh, the places you'll go — to get some "me" time, that is. REDBOOK readers confess all on Facebook.

How much money you make isn't nearly as important as how you use it, according to Elizabeth Dunn and Michael Norton, authors of the new book Happy Money.

Plus, how do you ask people to not bring gifts to a shower?

Looking for a career upgrade? Follow these tips for a foot in the door.

These tanning and skin cancer myths aren't just wrong — they can do serious harm. Wise up and head into a healthier future. P.S. You'll look a lot younger too.

It's possible to rejigger your brain circuitry and feel more joy, even on Monday mornings. Here's how.

Inner peace just got easier. You don't need quiet, incense or hours to meditate, and you can scrap the chanting. Better: Ninety-five percent of you say you're calmer after a single 10-minute session. Whatever your excuse (see ours), get your om on and reap the rewards.