Airport Security: Too Much or Too Little?
Another TSA bombshell blows up a controversy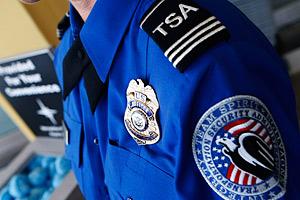 What do you see as the bigger problem in air travel today: lapses in airport security that increase your vulnerability to a terrorist act — or waiting on a long line, tossing out your 8-oz bottle of hair conditioner, and being subject to a full-body scan? Better decide, because you can't have it both ways.
To date, striking a balance between tight security and the protection of civil liberties has been a major headache for the Office of Homeland Security, for politicians, and for the Transportation Security Administration (TSA) — not to mention for travelers.
The TSA seems to be forever under the gun, so to speak. When slack controls compromise safety, like when an ex-con slipped past security as a stowaway a few days ago, the federal agency is lambasted for incompetency. And when safety screenings require ticket-holders to sacrifice privacy (and lots of time) by removing shoes, opening luggage for inspection, and being patted down, travelers cry foul.
Not for the first time, the TSA is getting squeezed this week after serious lapses in security uncovered at Southwest Florida International Airport led to the firing and/or suspension of dozens of employees. It's bad news for the agency at a time when its union is bucking for a labor contract to secure the group's bargaining rights, which some members of congress support. But moreover it stokes the controversy over what constitutes too little or too much airport security.
There's no shortage of voices on the issue, and you've probably heard some of them either thanking an airport agent or grumbling all the way through the security line. Some welcome any system that improves air-travel safety. Some want the TSA overhauled, and some want it hauled out altogether, like Florida Representative John Mica, who has politicized the issue: Mica champions the idea of taking the "bloated bureaucracy" of airport security out of the government's control and privatizing it.
Then there are voices such as the one belonging to Al Maurer of the Washington Times, who characterizes the TSA system as "invasive and time-consuming" and calls agents "scanner nazis." Maurer even likens a TSA agent's following of instructions to the Nuremberg defense of a guard at a Nazi concentration camp. Taking his horrific analogy to a quantifiably insane degree, Maurer goes on to compare the complicity of the American public in airport screenings to the complicity of Germans in the atrocities committed by the SS. If there's any atrocity here, it's Maurer's obscene abuse of free speech.
But we digress.
Should civil liberties trump security, or vice versa? Are travelers getting the protection they need when the TSA yanks stun guns, knives, and pistols off the guy in seat 12C, or is a lackluster agent just as likely to miss his pal in 14B? Here at the cusp of the busy summer travel season, when you or someone you care about is likely to board an airplane, it's worth a thought.
Are you sure you want to delete this comment?
inspire: live a better life
From international roaming fees to skipping travel insurance, these mistakes can put a damper on your next vacation.

Where in the world do you want to go? Somewhere unique? Any of the places described here are sure to make your next world-travel adventure truly memorable.

It's easy to lead, but it takes courage and conviction to be a truly great leader. Here are 10 inspiring leaders and what we can learn from them.

Some say it's a small world. We beg to differ. Earth has so many wondrous places worth exploring, and most of us are lucky to see a handful of them. Here are 30 of the top trips of a lifetime.

The semi-annual glitch in your daily routine is back this weekend.

You'll stave off credit card debt by the end of the year if you account for these often-forgotten expenses.

Mark Zuckerberg has an even bigger effect on your life than you thought.

Take this advice to finally tackle that nagging to-do list.

The iconic storyteller would have been 110-years-old

Take the time to appreciate women's contributions to society. Here are some of the women who inspire us by their example.

Cast of the iconic TV show reunites for Florence Henderson's birthday

We couldn't be more excited to watch the best athletes in the world compete at the Winter Olympics in Sochi. This year, about 44 percent of the competitors are women according to the International Olympic Committee—which is awesome but wasn't always the case. Let's look back at some of the amazing women who paved the way with incredible, memorable feats of girl power.