2085: The year the gender gap closes
Ladies, we have a long ways to go until we equal men in leadership roles in government/politics, business, entrepreneurship and nonprofits.
According to a study by the Women's College of the University of Denver and the White House Project, it will take until 2085 for women to equal men in leadership roles in government/politics,​ business, entrepreneurship and nonprofits if women continue to progress at their current pace reports Policy Mic.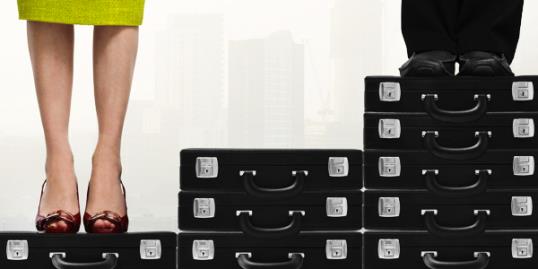 More from MSN Living: 7 easy ways to better sleep
During Women's History Month, it's important to celebrate the accomplishments of women. However, we also need to recognize how far we have to go until we're on equal footing with men in the media.
More from MSN Living: 2013 Good Housekeeping VIP (Very Innovative Products) Awards
Take a look at some of the findings in a new report by the Women's Media Center:
Only 17 women at media and technology companies are on Fortune's "50 Most Powerful Women in Business."
By a nearly 3 to 1 margin, male front-page bylines at top newspapers outnumbered female bylines in coverage of the 2012 presidential election.
In both legacy and online news sites, women are too often relegated to writing about the "pink topics" of food, family, furniture and fashion.
Forty-seven percent of gamers are women, but 88 percent of video games developers are male.
Women comprised just 9 percent of the directors of the top 250 domestic grossing films of 2012.
Girls as young as age six are starting to see themselves as sex objects, based on a combination of media influence, a mother's parenting and religion.
Read the rest of the story here.
Tell us: What are your thoughts on how women are portrayed in the media?
Bing: Jobs where women earn more than men
More from Daily Dose:
'Nasty effect' of user comments
Rights women still don't have
Languages on the endangered list
Love content like this? Friend us on Facebook, follow us on Twitter and find us on Pinterest
Photo: Gender gap / Andrew Bret Wallis/Getty Images
inspire: live a better life
How much do you really know about the Earth? In honor of Earth Day, April 22, we explore some interesting and fun facts about the fifth-largest planet of our solar system.

Happify shares their results of a recent study on how money affects our happiness.

A top exec reveals the company's secret code

Pro tips from the guy who's done it four times

Not all mistakes are as blatant as posting party pics when you're 'sick' at home.

Everyone struggles through weekday drudgery to reach their weekend fun. But what if you could reclaim every day of your life?

Zooming up the ladder is great, but questioning yourself 24/7 is no way to succeed. Manage your stressed self with these surefire tips.

Forget trying to control every little detail. Life is lots more fun (and less stressful) when you let go from the get-go.

So, what exactly is this thing we call "happiness" and how do we get it?

Mark Zuckerberg has an even bigger effect on your life than you thought.

Everyone makes mistakes, but some mistakes can be devastating. Here are 10 icons who fell from grace, and what they can do to redeem themselves.

Twitter turns eight years old today.