2085: The year the gender gap closes
Ladies, we have a long ways to go until we equal men in leadership roles in government/politics, business, entrepreneurship and nonprofits.
According to a study by the Women's College of the University of Denver and the White House Project, it will take until 2085 for women to equal men in leadership roles in government/politics,​ business, entrepreneurship and nonprofits if women continue to progress at their current pace reports Policy Mic.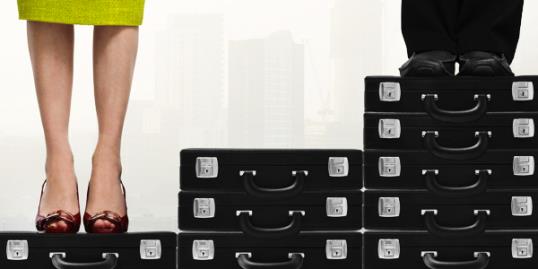 More from MSN Living: 7 easy ways to better sleep
During Women's History Month, it's important to celebrate the accomplishments of women. However, we also need to recognize how far we have to go until we're on equal footing with men in the media.
More from MSN Living: 2013 Good Housekeeping VIP (Very Innovative Products) Awards
Take a look at some of the findings in a new report by the Women's Media Center:
Only 17 women at media and technology companies are on Fortune's "50 Most Powerful Women in Business."
By a nearly 3 to 1 margin, male front-page bylines at top newspapers outnumbered female bylines in coverage of the 2012 presidential election.
In both legacy and online news sites, women are too often relegated to writing about the "pink topics" of food, family, furniture and fashion.
Forty-seven percent of gamers are women, but 88 percent of video games developers are male.
Women comprised just 9 percent of the directors of the top 250 domestic grossing films of 2012.
Girls as young as age six are starting to see themselves as sex objects, based on a combination of media influence, a mother's parenting and religion.
Read the rest of the story here.
Tell us: What are your thoughts on how women are portrayed in the media?
Bing: Jobs where women earn more than men
More from Daily Dose:
'Nasty effect' of user comments
Rights women still don't have
Languages on the endangered list
Love content like this? Friend us on Facebook, follow us on Twitter and find us on Pinterest
Photo: Gender gap / Andrew Bret Wallis/Getty Images
inspire: live a better life
Summer traditions can be great, but if you're on year six of packing the same people into the same car to go on the same vacation, it's time to switch things up. Surfing in Portugal, perhaps – or cycling through Northern Ireland. We've put together a list of 15 places well off the beaten path that you should go to when you're ready to try something new.

Grab a sleeping bag and head out to one of these amazing campsites.

A dozen adventures that are well worth the trip.

Paper downplays the significance of practice over raw talent.

Survey says American teens aren't great at complex or basic financial tasks.

Fear of Moving Away: How to conquer the latest cultural anxiety and embrace the unknown.

Adulthood has no eureka moment.

Just like your body, your brain needs a regular workout too.

Being a winner is a good feeling to have — especially in life. Winning doesn't solely relate to competitions or Charlie Sheen's coining of the term back in 2011. From achieving success to maintaining a work-life balance, find out what characteristics mean your life is going the way it should be. You may just even find an inspiration or two that you'll want to incorporate into your daily routine!

Sometimes it seems like you need a vacation from your vacation.

That'll get you and your 2 kids a house, SUV, and more, per a 'USA Today' analysis.

While most of us associate the Fourth of July with fireworks and barbecue (and taking a long weekend off from work), it's also an important day to give thanks to the people who help keep us safe.