Boy Scouts gay policy: What would really change?
A delayed vote on the merits of tolerance.
As the Boy Scouts of America (BSA) celebrates its 103rd anniversary, board members have been meeting to decide whether to sustain the organization's longstanding ban on gay membership. The BSA was expected to announce its decision today. However, the vote on membership policy has now been pushed to May "due to the complexity of the issue," according to a BSA statement.
A 5–4 ruling in 2000 by the Supreme Court upheld the BSA's right to ban gay scouts and leaders, and just last year the BSA board voted again to reaffirm its position. But faced with increasing criticism, with some proud but pained Eagle Scouts among the critics, the board had appeared to be more seriously considering a move toward acceptance.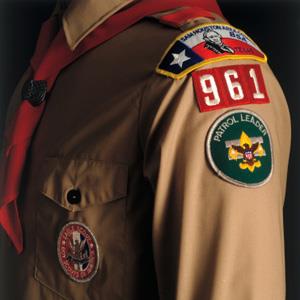 A vote to remove the ban wouldn't exactly throw open the doors to gay membership. Describing the board of directors' meetings around the ban, BSA spokesman Deron Smith said in a statement that the board "is discussing potentially removing the national membership restriction regarding sexual orientation. This would mean there would no longer be any national policy regarding sexual orientation."
Removing the national ban is what rights organizations want — but it would still be left to local troops to decide who can or can't join the Scouts. A change to national policy would lift the national ban but not necessarily prevent local organizations from instituting their own.
Bing: What's going on with the Girl Scouts?
The BSA turns 103 on Friday, having been incorporated on Feb. 8, 1910. Scouting first began in England around the turn of the 20th century, when principals of military scouting described in a book by a British vet of the Boer War were used by young boys in peaceful outdoor activities. According to legend, scouting made its way stateside after an American newspaper man, W.D. Boyce, was impressed by a young scout in London who helped him cross a street.
More from MSN Living: Think outside the lunch box
The mission of the Boy Scouts of America — to build character and teach boys to lead responsible lives — is honorable, and there's no shortage of distinguished Scouts past and present. Hank Aaron, Charles Lindbergh, Vince Lombardi, and Neil Armstrong have all received high honors by the BSA. More than half of all US astronauts, a third of all West point cadets, and a third of Air Force Academy cadets have all been involved in scouting.
More from MSN Living: What every new mom should know
To reach the highest rank of Eagle Scout, a scout today must earn the merit badge for Citizenship In The World. The virtues and leadership qualities the BSA demands of its members should reflect the values of our world in 2013 rather than those of 1910.
More from Daily Dose:
Girl Scout, 99, recalls traditions, values of 100-year-old group
Life found above Earth
Facebook can't get you fired
Love content like this? Friend us on Facebook, follow us on Twitter and find us on Pinterest
Photo: Boy scouts to vote on gay ban / Stewart Cohen/Getty Images
Are you sure you want to delete this comment?
inspire: live a better life
Getting to happy may be easier than you think.

Drowning in debt? Maybe there's a silver lining.

"But it's not real life, you know. It's a vacation."

Nothing can stop a woman with a plan. Whether she's creating her own hair care line in a Brooklyn kitchen, like Carol's Daughter's Lisa Price, or leaving a modeling career behind to launch her own media empire, like Tyra Banks, it all starts with a dream.

Our list of must-dos before hitting the road.

Vacations are relaxing, yet sometimes stressful.