Truly Sorry? Apologies Differ by Gender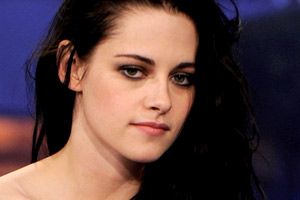 What was it about Kristen Stewart's apology yesterday that felt so genuine? Apologies from public figures usually come across like they've been written by a publicist and read off a teleprompter. But within 24 hours of a tabloid exposing the tryst she had with married director Rupert Sanders, while in a longterm relationship herself with actor Robert Pattinson, Stewart spilled her heart in a mea culpa:
I'm deeply sorry for the hurt and embarrassment I've caused to those close to me and everyone this has affected. This momentary indiscretion has jeopardized the most important thing in my life, the person I love and respect the most, Rob. I love him, I love him, I'm so sorry.
It's possible though cynical to think that Stewart, the highest paid actress in Hollywood, can afford the sharpest and fastest damage-control specialists on the market. But her statement doesn't feel crafted. It shows humility and respect, which are important elements in an effective apology and qualities that the 22-year-old actress doesn't appear to give up easily. Psychologists also identify four basic motives for apologizing — to salvage a relationship, to diminish another's pain, to escape punishment, and to relieve guilt — and in her statement Stewart captures the first two, more altruistic motives.
We're not so accustomed to hearing female public figures asking for forgiveness, and it may be that men and women have different means and motivations for their apologies. Without defaulting to the conventional wisdom that men have to protect fragile egos, there's an aspect to apologizing that implies defeat, which the more competitive male gender is less inclined to concede. Tiger Woods, Anthony Wiener, and Bill Clinton all had personas shaped by winning and success, and their late-coming, highly crafted apologies lacked authenticity. They seemed more driven by those self-preserving, secondary motives of escaping punishment and guilt. It felt like none of them would have apologized had he never been caught, implying the regret originated in being exposed rather than in feeling bad.
One of few scientific studies on the psychology of female versus male apologies determined that men are less inclined to apologize because they have a different threshold for perceiving offensive behavior; that is, that they don't always get what they've done wrong until someone slaps them upside the head for it. If true, the flipside benefit is that a man is also less likely to demand an apology from a woman, because he has the same high threshold for perceiving a misstep by her as apology-worthy.
Disparities between female and male brains may also impact how apologies are shaped and delivered. Men tend to have proportionally more white matter in their heads, indicating a thick web of connections that strengthen organizational skills, spatial relations, and problem solving. But women are understood to have greater connectivity between the left side of the brain, where logic and facts are mostly processed, and the right side in charge of non-linear thought like creativity and perception. The flow of signals between left and right may explain why women are generally better at connecting emotions with language.
That's the strength in Stewart's apology: a direct link between what she did and her begging expression of regret. It says nothing of the trustworthiness of one gender over another, but women seem to deliver a more convincing "I'm sorry" once the deed is done.
Photo: Kevin Winter/NBCUniversal/​Getty
Are you sure you want to delete this comment?
inspire: live a better life
Summer and winter tend to hog all the glory when it comes to travel high seasons. Sure, you want to soak up all the time at the beach you can during the summer, and you just want to escape the cold during the last months of the year.

Who just wants to stand around and watch the red and gold leaves slowly fall from their tree branches to the ground as we move from summer to fall? Instead, take in the changing seasons while you're on the move.

In September, I'll turn 38. I'm at the age now where, when people ask how old I am, it takes me a minute to remember. I don't know if that's because I've already been 37 different ages and it's hard to keep straight which one I am now, or if it's because I'm in denial, or if it's because I am going senile. Maybe a combination of all of the above. Regardless, my 30s have flown by and soon they will be but a memory. So, in an effort to preserve the memory I have left (or at least keep a record of it), and to celebrate what has been an amazing decade so far, here are 30 things that have happened to me in my 30s (and will probably happen to you too):

Traveling doesn't have to be stressful. And what you can fit in your carry-on can make all the difference (and not just a fresh pair of socks), especially when you get that low battery signal.

Volunteering (and these other rituals) might be just as good as exercise when it comes to extending your life.

Use these tricks to set a better tone for the rest of the week.

Whether it involves a food fight, mermaids or a torch-lit procession, people the world over know how to have a good time. Here are some of the biggest, boldest, booziest celebrations around, along with some tips to get the full experience.

Research could mean more effective treatment for human disorders.

An entry a day might keep the doctor away (or at least the shrink).

One woman's shout-outs to daily moments of joy — and how to cultivate them.

Our best health and fitness tips including the one move that tones all, berry news, and more.