Gender gaps in pay: Worst and best states
Women are paid less than men nationwide
When it comes to pay equality between genders, America has come a long way but still has far to go.
Women's annual earnings currently run at a national median of 77 percent of men's earnings for full-time, year-round workers. That's a nice bump up from the 60 percent gap of the early 1970s, when "women's lib" was gaining steam, but progress has slowed in recent years. In fact, it's barely budged in a decade.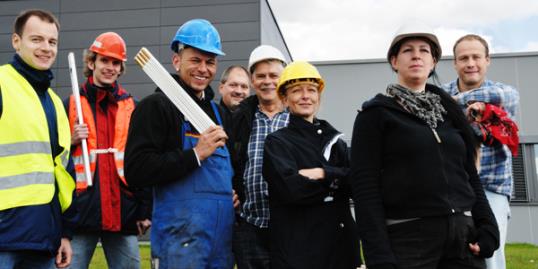 All of these gender gap stats and more come courtesy of a census-based report by the American Association of University Women. AAUW notes that in typical married households, women's incomes account for 36 percent of total family income (as of 2008). About one third of employed mothers provide the sole source of income for their families.
More from Daily Dose: Top Tweets of 2012
While that's a point of pride for female breadwinners, the gender pay gap can hurt these families the most, impacting living conditions, nutrition, and opportunities for children.
Bing: Jobs that pay $100 an hour.
What can you do to make a difference? Pursuing a college education, if that's an option, and learning how to negotiate a starting salary will help a young woman start strong out of the gate. The Lilly Ledbetter Fair Pay Act showed that when women's voices are heard — by petitioning legislators, contacting local press, and garnering support through social media — the gap can be narrowed.
More from Daily Dose: Seismologists reveal earthquake hotspots
Below are the report's five best and five worst states for gender gaps in pay (and yes, we know Washington, D.C., is not actually a state). Median salaries are shown by gender, and the women:men pay ratio is shown as a percentage. Note that the dominant industries in a state have a big impact on ratios. In California, the significant number of women in leisure and hospitality services amounts to more female-friendly pay opportunities, whereas in the coal-mining state of West Virginia, men dominate the workforce.
To learn more, you can download The Simple Truth About the Gender Pay Gap in its entirety from the AAUW website. It's free, too, which is helpful if the gap has you on a tight budget.
 5 Smallest Gender Pay Gaps

State

Ranking

     Women's

     Salary    


     Men's

     Salary    

     As percentage

1. Washington, D.C.

     $60,332    

     $66,760

     90%

2. Vermont

     $38,177    

     $44,057

     87%

3. Maryland

     $48,748   

     $56,708

     86%

4. Nevada

     $35,484    

     $41,803

     85%

5. California

     $41,817    

     $49,281

     85%
5 Biggest Gender Pay Gaps
State

Ranking

     Women's

     Salary    

     Men's

     Salary

     As percentage

47. North Dakota

     $32,462    

     $44,660

     73%

48. West Virginia

     $29,688    

     $42,124

     70%

49. Utah

     $32,843    

     $47,573

     69%

50. Louisiana

     $31,844    

     $46,313

     69%

51. Wyoming

     $34,381    

     $51,630

     67%
More from MSN Living:
Instant classic: Pinup suits
10 ways to feel good every day
What your engagement ring says about you
Photo: Silvia Jansen/Getty Images

inspire: live a better life
Here's some tips to get to happiness going forward in your life.

People 60 to 82 did best on cognitive tasks before 10:30am.

Lucille Ball was born in 1911, and though we lost her long ago, her legacy as America's favorite redhead lives on through the timeless classic, "I Love Lucy." People of all generations still enjoy Lucy's antics as much as they did over 60 years ago when the show first premiered.

Summer is coming to an end, and in a few weeks, kids will be forced to trade in their beach bags for backpacks. But just because the season is fading away doesn't mean the memories from the past few months have to disappear with it.

Confidence and perceived competence are key, study finds.

Features lead to assumptions about character, study says.

Great gear for an afternoon spent shoreside.

Read on for surefire strategies to boost your bliss.

Use these bucket-list ideas to enjoy the little time you have left.

Study points to benefits of improved living conditions.

Don't leave home without these must-have items.

Handshakes spread 20 times more germs, study says.