Gender gaps in pay: Worst and best states
Women are paid less than men nationwide
When it comes to pay equality between genders, America has come a long way but still has far to go.
Women's annual earnings currently run at a national median of 77 percent of men's earnings for full-time, year-round workers. That's a nice bump up from the 60 percent gap of the early 1970s, when "women's lib" was gaining steam, but progress has slowed in recent years. In fact, it's barely budged in a decade.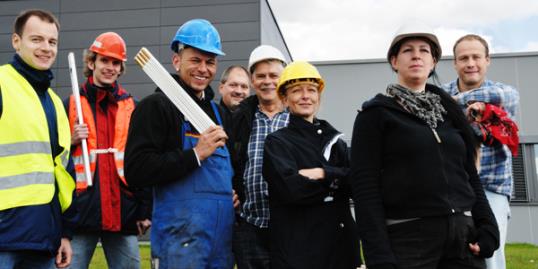 All of these gender gap stats and more come courtesy of a census-based report by the American Association of University Women. AAUW notes that in typical married households, women's incomes account for 36 percent of total family income (as of 2008). About one third of employed mothers provide the sole source of income for their families.
More from Daily Dose: Top Tweets of 2012
While that's a point of pride for female breadwinners, the gender pay gap can hurt these families the most, impacting living conditions, nutrition, and opportunities for children.
Bing: Jobs that pay $100 an hour.
What can you do to make a difference? Pursuing a college education, if that's an option, and learning how to negotiate a starting salary will help a young woman start strong out of the gate. The Lilly Ledbetter Fair Pay Act showed that when women's voices are heard — by petitioning legislators, contacting local press, and garnering support through social media — the gap can be narrowed.
More from Daily Dose: Seismologists reveal earthquake hotspots
Below are the report's five best and five worst states for gender gaps in pay (and yes, we know Washington, D.C., is not actually a state). Median salaries are shown by gender, and the women:men pay ratio is shown as a percentage. Note that the dominant industries in a state have a big impact on ratios. In California, the significant number of women in leisure and hospitality services amounts to more female-friendly pay opportunities, whereas in the coal-mining state of West Virginia, men dominate the workforce.
To learn more, you can download The Simple Truth About the Gender Pay Gap in its entirety from the AAUW website. It's free, too, which is helpful if the gap has you on a tight budget.
 5 Smallest Gender Pay Gaps

State

Ranking

     Women's

     Salary    


     Men's

     Salary    

     As percentage

1. Washington, D.C.

     $60,332    

     $66,760

     90%

2. Vermont

     $38,177    

     $44,057

     87%

3. Maryland

     $48,748   

     $56,708

     86%

4. Nevada

     $35,484    

     $41,803

     85%

5. California

     $41,817    

     $49,281

     85%
5 Biggest Gender Pay Gaps
State

Ranking

     Women's

     Salary    

     Men's

     Salary

     As percentage

47. North Dakota

     $32,462    

     $44,660

     73%

48. West Virginia

     $29,688    

     $42,124

     70%

49. Utah

     $32,843    

     $47,573

     69%

50. Louisiana

     $31,844    

     $46,313

     69%

51. Wyoming

     $34,381    

     $51,630

     67%
More from MSN Living:
Instant classic: Pinup suits
10 ways to feel good every day
What your engagement ring says about you
Photo: Silvia Jansen/Getty Images

inspire: live a better life
Summer and winter tend to hog all the glory when it comes to travel high seasons. Sure, you want to soak up all the time at the beach you can during the summer, and you just want to escape the cold during the last months of the year.

Who just wants to stand around and watch the red and gold leaves slowly fall from their tree branches to the ground as we move from summer to fall? Instead, take in the changing seasons while you're on the move.

In September, I'll turn 38. I'm at the age now where, when people ask how old I am, it takes me a minute to remember. I don't know if that's because I've already been 37 different ages and it's hard to keep straight which one I am now, or if it's because I'm in denial, or if it's because I am going senile. Maybe a combination of all of the above. Regardless, my 30s have flown by and soon they will be but a memory. So, in an effort to preserve the memory I have left (or at least keep a record of it), and to celebrate what has been an amazing decade so far, here are 30 things that have happened to me in my 30s (and will probably happen to you too):

Traveling doesn't have to be stressful. And what you can fit in your carry-on can make all the difference (and not just a fresh pair of socks), especially when you get that low battery signal.

Volunteering (and these other rituals) might be just as good as exercise when it comes to extending your life.

Use these tricks to set a better tone for the rest of the week.

Whether it involves a food fight, mermaids or a torch-lit procession, people the world over know how to have a good time. Here are some of the biggest, boldest, booziest celebrations around, along with some tips to get the full experience.

Research could mean more effective treatment for human disorders.

An entry a day might keep the doctor away (or at least the shrink).

One woman's shout-outs to daily moments of joy — and how to cultivate them.

Our best health and fitness tips including the one move that tones all, berry news, and more.