Gender gaps in pay: Worst and best states
Women are paid less than men nationwide
When it comes to pay equality between genders, America has come a long way but still has far to go.
Women's annual earnings currently run at a national median of 77 percent of men's earnings for full-time, year-round workers. That's a nice bump up from the 60 percent gap of the early 1970s, when "women's lib" was gaining steam, but progress has slowed in recent years. In fact, it's barely budged in a decade.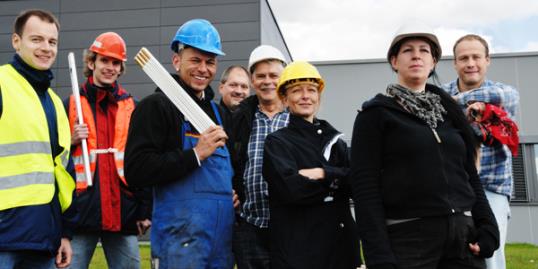 All of these gender gap stats and more come courtesy of a census-based report by the American Association of University Women. AAUW notes that in typical married households, women's incomes account for 36 percent of total family income (as of 2008). About one third of employed mothers provide the sole source of income for their families.
More from Daily Dose: Top Tweets of 2012
While that's a point of pride for female breadwinners, the gender pay gap can hurt these families the most, impacting living conditions, nutrition, and opportunities for children.
Bing: Jobs that pay $100 an hour.
What can you do to make a difference? Pursuing a college education, if that's an option, and learning how to negotiate a starting salary will help a young woman start strong out of the gate. The Lilly Ledbetter Fair Pay Act showed that when women's voices are heard — by petitioning legislators, contacting local press, and garnering support through social media — the gap can be narrowed.
More from Daily Dose: Seismologists reveal earthquake hotspots
Below are the report's five best and five worst states for gender gaps in pay (and yes, we know Washington, D.C., is not actually a state). Median salaries are shown by gender, and the women:men pay ratio is shown as a percentage. Note that the dominant industries in a state have a big impact on ratios. In California, the significant number of women in leisure and hospitality services amounts to more female-friendly pay opportunities, whereas in the coal-mining state of West Virginia, men dominate the workforce.
To learn more, you can download The Simple Truth About the Gender Pay Gap in its entirety from the AAUW website. It's free, too, which is helpful if the gap has you on a tight budget.
 5 Smallest Gender Pay Gaps

State

Ranking

     Women's

     Salary    


     Men's

     Salary    

     As percentage

1. Washington, D.C.

     $60,332    

     $66,760

     90%

2. Vermont

     $38,177    

     $44,057

     87%

3. Maryland

     $48,748   

     $56,708

     86%

4. Nevada

     $35,484    

     $41,803

     85%

5. California

     $41,817    

     $49,281

     85%
5 Biggest Gender Pay Gaps
State

Ranking

     Women's

     Salary    

     Men's

     Salary

     As percentage

47. North Dakota

     $32,462    

     $44,660

     73%

48. West Virginia

     $29,688    

     $42,124

     70%

49. Utah

     $32,843    

     $47,573

     69%

50. Louisiana

     $31,844    

     $46,313

     69%

51. Wyoming

     $34,381    

     $51,630

     67%
More from MSN Living:
Instant classic: Pinup suits
10 ways to feel good every day
What your engagement ring says about you
Photo: Silvia Jansen/Getty Images

inspire: live a better life
Miss Manners advises on how to respond when one gets unsolicited advice about weight issues.

Editor's note: We will now be publishing Miss Manners articles twice weekly, but you will only see one question and answer per article. You can expect to see these articles appear on Tuesdays and Thursdays going forward.

President Harry S. Truman was behind efforts to establish the first Armed Forces Day in 1950, and decades later the nation continues to set aside the third Saturday in May to recognize and thank members of the U.S. military for their patriotic service. With these five homecoming images, we salute all service members at home and abroad.

There's much to be desired about working from home: the stress-free commute, flexible hours, and improved work-life balance.

Wishing for the fountain of youth? You may not need it. We've rounded up real-women secrets, tried-and-true beauty tips, and the latest research to help you fight aging.

Experts weigh in on when to bite your tongue at the office.

Oh, the places you'll go — to get some "me" time, that is. REDBOOK readers confess all on Facebook.

How much money you make isn't nearly as important as how you use it, according to Elizabeth Dunn and Michael Norton, authors of the new book Happy Money.

Plus, how do you ask people to not bring gifts to a shower?

Looking for a career upgrade? Follow these tips for a foot in the door.

These tanning and skin cancer myths aren't just wrong — they can do serious harm. Wise up and head into a healthier future. P.S. You'll look a lot younger too.

It's possible to rejigger your brain circuitry and feel more joy, even on Monday mornings. Here's how.