5 signs of hope for the environment
On Earth Day, a few rays of hope shine through a grim environmental outlook.
Good news about the environment is not easy to come by.
The acceleration of global consumerism is far outpacing our capability to protect our planet, let alone undo the damage done. The current rate of mass extinction among animal and plant species is unprecedented. Massive ice sheets are melting at incredible rates, with the potential to drive up the sea level catastrophically.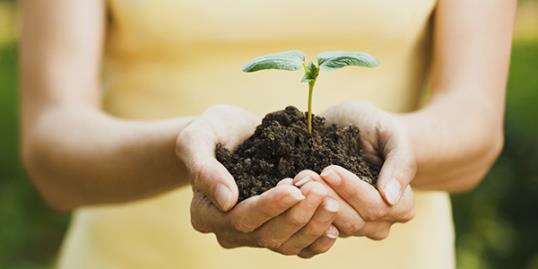 Environmental scientists believe many of nature's systems are speeding toward a "tipping point," meaning that environmental factors that appear to be stable today may suddenly and irreversibly collapse.
More from MSN Living: 20 animals that are going extinct
But on Earth Day 2013, a few rays of hope do cut through the carbon-filled clouds. While we caution against seeing a green future through rose-colored glasses, here are five signs of hope for the environment.
The Gulf of Mexico has been rebounding after the largest accidental oil spill in history. After the explosion of BP's Deepwater Horizon, an estimated 206 million gallons of crude oil gushed into the gulf. Scientists have been surprised that their worst fears have so far not been realized. High levels of hydrocarbons were expected but not found in some sea life, and shore environments are clearer than predicted by this time. Researchers are optimistic, though the short-term effects were devastating and the long-term effects are yet to be seen.
More from MSN Living: 10 interesting facts about the Earth
Acid rain is decreasing.  Concentrations of acid ions in rainwater, a result of sulfur and nitrogen compounds being released when fossil fuels are burned, have been dropping. Acid rain remains a very real threat, but a long-term study covering 1984 to 2009 indicated that regulations on emissions have had a positive impact on reducing pollutants in rain.
More waste is being recycled.  Recycling rates have been inching higher. In the Environmental Protection Agency's last report (dated 2010) on waste generation and recycling in the U.S., the agency said the country had recycled 82 million tons of its 243 million total tons of annual waste, or about a third. The recovery of recyclable plastics is still low, due largely to lack of curbside programs and increased use of bottled water.
More from MSN Living: Should we abolish Earth Day?
More environmental initiatives are being embraced around the globe.  Last year, the European Commission laid out a plan to phase out conventionally fueled cars by 2050. China, the world's largest emitter of greenhouse gases — its coal consumption nearly matches the entire globe's — has announced it will begin levying a per-ton tax on carbon emissions to encourage companies to reduce their carbon footprints. The cost of producing and using solar energy is rapidly declining. Green initiatives still need to become more cost-effective and universally accepted, but some people predict a new economy built on the back of environmentally savvy businesses.
Bing: Earth Day in the news
Environmental awareness is up.  With green education standards established in nearly every state, the nation's schools are producing the most environmentally literate generation in history. Experts still cite a major disconnect between awareness and meaningful action, but tomorrow's consumers, scientists and entrepreneurs may be better equipped and more highly motivated to heal our damaged planet.
Primary sources: Reuters, EPA, NPR, TerraDaily, University of California, Los Angeles
More from Daily Dose:
Airline sued for asking men to change clothes
War vet arrested and disarmed while hiking
'Frog whisperer' helps de-croak neighborhoods
Love content like this? Friend us on Facebook, follow us on Twitter and find us on Pinterest.
Photo: Signs of hope Earth Day / PBNJ Productions/Getty Images
inspire: live a better life
Study points to benefits of improved living conditions.

Don't leave home without these must-have items.

Handshakes spread 20 times more germs, study says.

Drowning in debt? Maybe there's a silver lining.

"But it's not real life, you know. It's a vacation."

Our list of must-dos before hitting the road.

Summer traditions can be great, but if you're on year six of packing the same people into the same car to go on the same vacation, it's time to switch things up. Surfing in Portugal, perhaps – or cycling through Northern Ireland. We've put together a list of 15 places well off the beaten path that you should go to when you're ready to try something new.

Grab a sleeping bag and head out to one of these amazing campsites.

A dozen adventures that are well worth the trip.

Paper downplays the significance of practice over raw talent.

Survey says American teens aren't great at complex or basic financial tasks.

Fear of Moving Away: How to conquer the latest cultural anxiety and embrace the unknown.