Missing high school ring discovered after 65 years
Class ring found near lake in Wisconsin.
MATTOON, Ill. (AP) — If finding a high school ring doesn't seem like a big deal, consider this: Until a few days ago, the last time Dick Diedrich saw his ring he was living in suburban Chicago with his parents and Harry Truman was in the White House.
Diedrich, 82, now has his class of 1949 ring from J. Sterling Morton High School in Cicero thanks to a Waukesha, Wis., man who returned it after finding the keepsake in a lake near his home using a metal detector.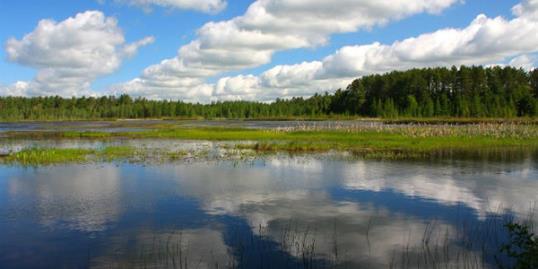 MSN Living: 7 stories of lost wedding rings with happy endings
The ring's journey back to its proper owner in Illinois began with Mike Geiger's phone call earlier this month to the Mattoon home of Diedrich and his wife of 60 years, Doris.
"He said, 'I think I have something that goes back to your high school years,'" Dick Diedrich said. "At that point the story with the ring popped into my head."
It seems that back in high school, Diedrich exchanged rings with his then-sweetheart, Doris. He said she took off his ring only "when they were dissecting frogs" in biology class.
Bing: In the news: Those missing now
In mid-1948, Doris put the ring on a shelf to wash her hands after biology class, and when she turned around the ring was gone, as was another girl in the washroom.
"She was quite confident it got stolen," Diedrich told The Associated Press.
That's how things stood until Geiger called. He explained to Diedrich that he was using a metal detector at a lake near his home when he discovered the ring and pulled it from the water. "It really was in excellent shape for being so old," said Diedrich.
MSN Living: Readers show off their engagement bling
Gieger did a little detective work, Diedrich explained. He contacted the school's alumni association and was told that out of the 1949 class of about 1,500 students, there were two graduates with the initials R.D., including Richard "Dick" Deidrich.
Geiger called the other R.D., but he wasn't very friendly, so he called Diedrich, the newspaper reported. Believing he had the right R.D., he mailed Diedrich the ring.
Diedrich said he wanted to send Geiger a reward, "but he said he was just pleased to be able to return it." He sent one anyway, along with a nice letter.
Deidrich has continued to do research to make sure that the ring is, in fact, his. But he said Geiger is convinced the ring is in the hands of the rightful owner.
"'It's your ring' he told me. 'Keep it and enjoy it,'" Diedrich said. "So the bottom line is, I'm now sitting here at 82 years old with my class ring 63 years later."
More from The Daily Dose:
Why state-legal marijuana dispensaries still get shut down
Hardest-working cities in US named
Social media monitored to help prevent military suicides
Subscribe to the Daily Dose | Friend us on Facebook, follow us on Twitter and find us on Pinterest.
Photo: Wisonsin lake (Michael Crowley/Getty Images)
Information from: Mattoon Journal-Gazette, http://www.jg-tc.com​
inspire: live a better life
Grab a sleeping bag and head out to one of these amazing campsites.

A dozen adventures that are well worth the trip.

Paper downplays the significance of practice over raw talent.

Survey says American teens aren't great at complex or basic financial tasks.

Fear of Moving Away: How to conquer the latest cultural anxiety and embrace the unknown.

Adulthood has no eureka moment.

Just like your body, your brain needs a regular workout too.

Being a winner is a good feeling to have — especially in life. Winning doesn't solely relate to competitions or Charlie Sheen's coining of the term back in 2011. From achieving success to maintaining a work-life balance, find out what characteristics mean your life is going the way it should be. You may just even find an inspiration or two that you'll want to incorporate into your daily routine!

Sometimes it seems like you need a vacation from your vacation.

That'll get you and your 2 kids a house, SUV, and more, per a 'USA Today' analysis.

While most of us associate the Fourth of July with fireworks and barbecue (and taking a long weekend off from work), it's also an important day to give thanks to the people who help keep us safe.

For a truly out-of-the-box vacation, skip traditional hotels and opt for unique lodging.