Missing high school ring discovered after 65 years
Class ring found near lake in Wisconsin.
MATTOON, Ill. (AP) — If finding a high school ring doesn't seem like a big deal, consider this: Until a few days ago, the last time Dick Diedrich saw his ring he was living in suburban Chicago with his parents and Harry Truman was in the White House.
Diedrich, 82, now has his class of 1949 ring from J. Sterling Morton High School in Cicero thanks to a Waukesha, Wis., man who returned it after finding the keepsake in a lake near his home using a metal detector.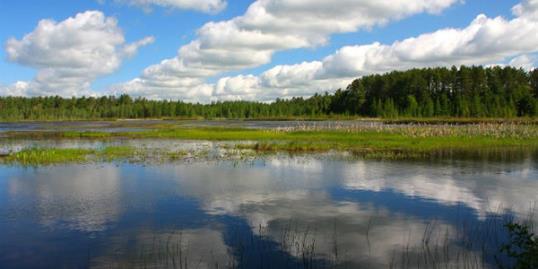 MSN Living: 7 stories of lost wedding rings with happy endings
The ring's journey back to its proper owner in Illinois began with Mike Geiger's phone call earlier this month to the Mattoon home of Diedrich and his wife of 60 years, Doris.
"He said, 'I think I have something that goes back to your high school years,'" Dick Diedrich said. "At that point the story with the ring popped into my head."
It seems that back in high school, Diedrich exchanged rings with his then-sweetheart, Doris. He said she took off his ring only "when they were dissecting frogs" in biology class.
Bing: In the news: Those missing now
In mid-1948, Doris put the ring on a shelf to wash her hands after biology class, and when she turned around the ring was gone, as was another girl in the washroom.
"She was quite confident it got stolen," Diedrich told The Associated Press.
That's how things stood until Geiger called. He explained to Diedrich that he was using a metal detector at a lake near his home when he discovered the ring and pulled it from the water. "It really was in excellent shape for being so old," said Diedrich.
MSN Living: Readers show off their engagement bling
Gieger did a little detective work, Diedrich explained. He contacted the school's alumni association and was told that out of the 1949 class of about 1,500 students, there were two graduates with the initials R.D., including Richard "Dick" Deidrich.
Geiger called the other R.D., but he wasn't very friendly, so he called Diedrich, the newspaper reported. Believing he had the right R.D., he mailed Diedrich the ring.
Diedrich said he wanted to send Geiger a reward, "but he said he was just pleased to be able to return it." He sent one anyway, along with a nice letter.
Deidrich has continued to do research to make sure that the ring is, in fact, his. But he said Geiger is convinced the ring is in the hands of the rightful owner.
"'It's your ring' he told me. 'Keep it and enjoy it,'" Diedrich said. "So the bottom line is, I'm now sitting here at 82 years old with my class ring 63 years later."
More from The Daily Dose:
Why state-legal marijuana dispensaries still get shut down
Hardest-working cities in US named
Social media monitored to help prevent military suicides
Subscribe to the Daily Dose | Friend us on Facebook, follow us on Twitter and find us on Pinterest.
Photo: Wisonsin lake (Michael Crowley/Getty Images)
Information from: Mattoon Journal-Gazette, http://www.jg-tc.com​
inspire: live a better life
Summer and winter tend to hog all the glory when it comes to travel high seasons. Sure, you want to soak up all the time at the beach you can during the summer, and you just want to escape the cold during the last months of the year.

Who just wants to stand around and watch the red and gold leaves slowly fall from their tree branches to the ground as we move from summer to fall? Instead, take in the changing seasons while you're on the move.

In September, I'll turn 38. I'm at the age now where, when people ask how old I am, it takes me a minute to remember. I don't know if that's because I've already been 37 different ages and it's hard to keep straight which one I am now, or if it's because I'm in denial, or if it's because I am going senile. Maybe a combination of all of the above. Regardless, my 30s have flown by and soon they will be but a memory. So, in an effort to preserve the memory I have left (or at least keep a record of it), and to celebrate what has been an amazing decade so far, here are 30 things that have happened to me in my 30s (and will probably happen to you too):

Traveling doesn't have to be stressful. And what you can fit in your carry-on can make all the difference (and not just a fresh pair of socks), especially when you get that low battery signal.

Volunteering (and these other rituals) might be just as good as exercise when it comes to extending your life.

Use these tricks to set a better tone for the rest of the week.

Whether it involves a food fight, mermaids or a torch-lit procession, people the world over know how to have a good time. Here are some of the biggest, boldest, booziest celebrations around, along with some tips to get the full experience.

Research could mean more effective treatment for human disorders.

An entry a day might keep the doctor away (or at least the shrink).

One woman's shout-outs to daily moments of joy — and how to cultivate them.

Our best health and fitness tips including the one move that tones all, berry news, and more.