What will cost more—and what will cost less—in 2013
Prices to come on groceries, smartphones, college, and more.
The chronically chaotic congress managed to avoid a "fiscal cliff" last night, though consumers are waking up to the realities of a compromised deal that may still pinch their pockets. As you calculate the family budget for 2013, analysts have begun providing insight on how everyday items and services are expected to rise or fall in price this year.

While it's tough to offset escalating costs for pricey monthly expenses like healthcare premiums (estimated to rise an average 6%), some costs are trending downward. The economy giveth, the economy taketh away. But mostly it taketh away.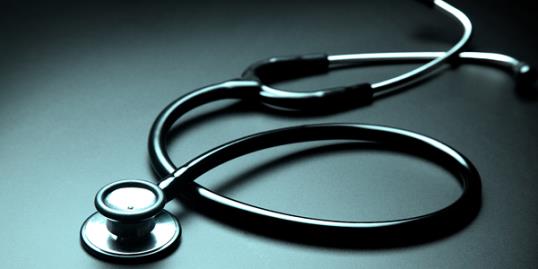 GOING UP:  Smartphones.  The devil's handshake has long been that consumers sign multi-year contracts with carriers in exchange for good deals on phones. T-Mobile, for one, will no longer subsidize phone sales in the new year.
GOING DOWN:  Streaming video and TV's. Netflix and Amazon will see some stiff competition in Redbox, which will be offering DVD rentals and unlimited streaming at half the cost of Netflix's $15.98 monthly plan. And you can watch those cheap flicks on a gigantic 60-inch LCD TV for less than ever before.
Related: 100 ways to save money in 2013
GOING UP:  Shipping. FedEx and UPS have both announced rate increases for 2013, with the FedEx hike starting next week. Shipping costs are expected to rise by 4.5 percent to 4.9 percent over the year.
GOING DOWN:  Shopping from your smartphone.  The prevalence of consumers shopping through their phones this past holiday season should inspire retailers to lure more customers through mobile deals and discounts — maybe even enough to offset the increased cost of having your purchases shipped.
GOING UP:  Cars.  Regulations demanding greater fuel efficiency are causing automakers to drive up prices as they upgrade their engines. Prices on used cars, however, are starting to decline.
Related: 50 best celebrity makeovers of all time
GOING DOWN:  Gas prices.  Oil prices are expected to drop from $100 to $70 per barrel in the new year, which will eventually translate to savings at the pump.
GOING UP:  College … and beer. Cash-strapped states can't afford to subsidize tuitions at public schools as they have in the past, and have less to offer for student aid and grants. In-state tuition is expected to increase 4.8 percent and fees to rise 3.7 percent. On a related note, beer may get more expensive as the cost of copper — used in materials for brewing beer and distilling liquor — is predicted to rise.
Bing: Top 10 travel destinations for 2013
GOING DOWN:  eBook Pricing.  It's only a tiny bit of help in light of rising college bills, but a settlement between publishers and the Justice Department should give retailers more flexibility for lowering prices on electronic editions of their books.
GOING UP:  Groceries.  Last summer's drought was tough on farmers, increasing their costs and thinning their herds. The USDA expects a 3.5  to 4 percent rise in meat, poultry, dairy and other food prices in 2013. An uptick in grain prices should send cereals and bakery products up by 2.5 to 3.5 percent.
GOING DOWN:  Solar costs. More consumers are able to lower their monthly bills and tap into the economic and ecological benefits of solar power by changing the power provider used by their local gas & electric company.
Sources: Reuters (smartphones), dealnews (streaming video, beer, shopping), Marketwatch (TV's, cars, eBooks), UPS and FedEx (shipping), Deutsche bank (oil), CollegeBoard (college), USDA (groceries), gigaom (solar)
Photo: Tomas Bercic/Getty Images
More from MSN Living:
Mansion made from trash
2012's worst words
10 facts about guns in America


inspire: live a better life
Summer and winter tend to hog all the glory when it comes to travel high seasons. Sure, you want to soak up all the time at the beach you can during the summer, and you just want to escape the cold during the last months of the year.

Who just wants to stand around and watch the red and gold leaves slowly fall from their tree branches to the ground as we move from summer to fall? Instead, take in the changing seasons while you're on the move.

In September, I'll turn 38. I'm at the age now where, when people ask how old I am, it takes me a minute to remember. I don't know if that's because I've already been 37 different ages and it's hard to keep straight which one I am now, or if it's because I'm in denial, or if it's because I am going senile. Maybe a combination of all of the above. Regardless, my 30s have flown by and soon they will be but a memory. So, in an effort to preserve the memory I have left (or at least keep a record of it), and to celebrate what has been an amazing decade so far, here are 30 things that have happened to me in my 30s (and will probably happen to you too):

Traveling doesn't have to be stressful. And what you can fit in your carry-on can make all the difference (and not just a fresh pair of socks), especially when you get that low battery signal.

Volunteering (and these other rituals) might be just as good as exercise when it comes to extending your life.

Use these tricks to set a better tone for the rest of the week.

Whether it involves a food fight, mermaids or a torch-lit procession, people the world over know how to have a good time. Here are some of the biggest, boldest, booziest celebrations around, along with some tips to get the full experience.

Research could mean more effective treatment for human disorders.

An entry a day might keep the doctor away (or at least the shrink).

One woman's shout-outs to daily moments of joy — and how to cultivate them.

Our best health and fitness tips including the one move that tones all, berry news, and more.