What will cost more—and what will cost less—in 2013
Prices to come on groceries, smartphones, college, and more.
The chronically chaotic congress managed to avoid a "fiscal cliff" last night, though consumers are waking up to the realities of a compromised deal that may still pinch their pockets. As you calculate the family budget for 2013, analysts have begun providing insight on how everyday items and services are expected to rise or fall in price this year.

While it's tough to offset escalating costs for pricey monthly expenses like healthcare premiums (estimated to rise an average 6%), some costs are trending downward. The economy giveth, the economy taketh away. But mostly it taketh away.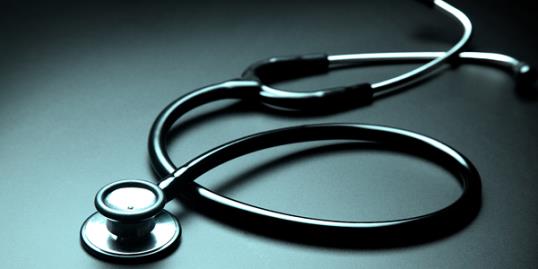 GOING UP:  Smartphones.  The devil's handshake has long been that consumers sign multi-year contracts with carriers in exchange for good deals on phones. T-Mobile, for one, will no longer subsidize phone sales in the new year.
GOING DOWN:  Streaming video and TV's. Netflix and Amazon will see some stiff competition in Redbox, which will be offering DVD rentals and unlimited streaming at half the cost of Netflix's $15.98 monthly plan. And you can watch those cheap flicks on a gigantic 60-inch LCD TV for less than ever before.
Related: 100 ways to save money in 2013
GOING UP:  Shipping. FedEx and UPS have both announced rate increases for 2013, with the FedEx hike starting next week. Shipping costs are expected to rise by 4.5 percent to 4.9 percent over the year.
GOING DOWN:  Shopping from your smartphone.  The prevalence of consumers shopping through their phones this past holiday season should inspire retailers to lure more customers through mobile deals and discounts — maybe even enough to offset the increased cost of having your purchases shipped.
GOING UP:  Cars.  Regulations demanding greater fuel efficiency are causing automakers to drive up prices as they upgrade their engines. Prices on used cars, however, are starting to decline.
Related: 50 best celebrity makeovers of all time
GOING DOWN:  Gas prices.  Oil prices are expected to drop from $100 to $70 per barrel in the new year, which will eventually translate to savings at the pump.
GOING UP:  College … and beer. Cash-strapped states can't afford to subsidize tuitions at public schools as they have in the past, and have less to offer for student aid and grants. In-state tuition is expected to increase 4.8 percent and fees to rise 3.7 percent. On a related note, beer may get more expensive as the cost of copper — used in materials for brewing beer and distilling liquor — is predicted to rise.
Bing: Top 10 travel destinations for 2013
GOING DOWN:  eBook Pricing.  It's only a tiny bit of help in light of rising college bills, but a settlement between publishers and the Justice Department should give retailers more flexibility for lowering prices on electronic editions of their books.
GOING UP:  Groceries.  Last summer's drought was tough on farmers, increasing their costs and thinning their herds. The USDA expects a 3.5  to 4 percent rise in meat, poultry, dairy and other food prices in 2013. An uptick in grain prices should send cereals and bakery products up by 2.5 to 3.5 percent.
GOING DOWN:  Solar costs. More consumers are able to lower their monthly bills and tap into the economic and ecological benefits of solar power by changing the power provider used by their local gas & electric company.
Sources: Reuters (smartphones), dealnews (streaming video, beer, shopping), Marketwatch (TV's, cars, eBooks), UPS and FedEx (shipping), Deutsche bank (oil), CollegeBoard (college), USDA (groceries), gigaom (solar)
Photo: Tomas Bercic/Getty Images
More from MSN Living:
Mansion made from trash
2012's worst words
10 facts about guns in America


inspire: live a better life
Grab a sleeping bag and head out to one of these amazing campsites.

A dozen adventures that are well worth the trip.

Paper downplays the significance of practice over raw talent.

Survey says American teens aren't great at complex or basic financial tasks.

Fear of Moving Away: How to conquer the latest cultural anxiety and embrace the unknown.

Adulthood has no eureka moment.

Just like your body, your brain needs a regular workout too.

Being a winner is a good feeling to have — especially in life. Winning doesn't solely relate to competitions or Charlie Sheen's coining of the term back in 2011. From achieving success to maintaining a work-life balance, find out what characteristics mean your life is going the way it should be. You may just even find an inspiration or two that you'll want to incorporate into your daily routine!

Sometimes it seems like you need a vacation from your vacation.

That'll get you and your 2 kids a house, SUV, and more, per a 'USA Today' analysis.

While most of us associate the Fourth of July with fireworks and barbecue (and taking a long weekend off from work), it's also an important day to give thanks to the people who help keep us safe.

For a truly out-of-the-box vacation, skip traditional hotels and opt for unique lodging.