How Would You Spend Your Lottery Fortune?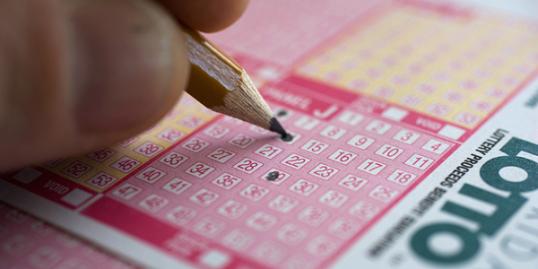 When plunking down your dollars to buy a lottery ticket, it only makes sense to start planning how your inevitable millions will be spent. But not everyone dreams of a personal chef, a pet dipped in gold and a tropical island to call their very own. More than six in 10 adults say that, even after hitting the jackpot they would follow a cautious course and live frugally, holding their current job while parsing out their fortune in nickels and dimes at discount stores.

It's a hypothetical decision about a wildly hypothetical windfall, but maybe the long-lagging economy has had an impact on the way Americans think about lavish spending. An online survey of 2,570 adults conducted by the penny-pinchers over at CouponCabin explored how a lottery fortune would affect spending habits and choices, and more than half of respondents said they would be "extremely or very likely" to maintain cheap living habits such as shopping at dollar stores and buying items only when they're on sale. Thirty-six percent said they would continue working at their current job.

Could a sudden multimillionaire really keep the purse strings tight on a bulging purse? Some, at least, indicate they'd try not to go all Kanye with their winnings. CouponCabin offered a sampling of responses to a question about what people would do with the money if they won a large amount. You can read their list here, but following are a few notables:

• "Build a homeless shelter."
• "Pay for medical procedures that my insurance won't cover."
• "Get a divorce."
• "Buy my parents a home closer to me so I can take care of them."
• "Start my own business."
• "Donate 10 percent to my church."
• "Get rid of my student debt."
• "Open an orphanage."

The Daily Dose offered a handful cautionary tales of lottery fortunes turned to profound misfortune earlier this year, when a record-breaking Mega-Millions pot prompted us to ask, Who Could Blow $640 Million? Perhaps the best way to make sure a lottery doesn't change your good habits, or your good life, is not to win at all.

Photo: Buena Vista Images/Getty Images
inspire: live a better life
Happify shares their results of a recent study on how money affects our happiness.

A top exec reveals the company's secret code

Pro tips from the guy who's done it four times

Not all mistakes are as blatant as posting party pics when you're 'sick' at home.

Everyone struggles through weekday drudgery to reach their weekend fun. But what if you could reclaim every day of your life?

Zooming up the ladder is great, but questioning yourself 24/7 is no way to succeed. Manage your stressed self with these surefire tips.

Forget trying to control every little detail. Life is lots more fun (and less stressful) when you let go from the get-go.

So, what exactly is this thing we call "happiness" and how do we get it?

Mark Zuckerberg has an even bigger effect on your life than you thought.

Everyone makes mistakes, but some mistakes can be devastating. Here are 10 icons who fell from grace, and what they can do to redeem themselves.

Twitter turns eight years old today.

Try these anything-but-ordinary ideas for a healthier, more productive mid-day break.