How Would You Spend Your Lottery Fortune?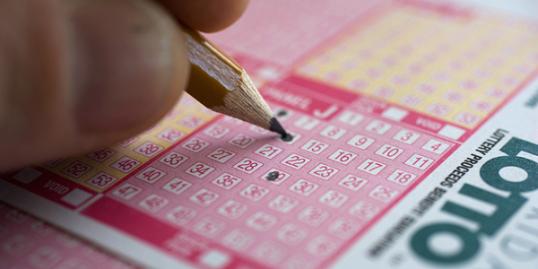 When plunking down your dollars to buy a lottery ticket, it only makes sense to start planning how your inevitable millions will be spent. But not everyone dreams of a personal chef, a pet dipped in gold and a tropical island to call their very own. More than six in 10 adults say that, even after hitting the jackpot they would follow a cautious course and live frugally, holding their current job while parsing out their fortune in nickels and dimes at discount stores.

It's a hypothetical decision about a wildly hypothetical windfall, but maybe the long-lagging economy has had an impact on the way Americans think about lavish spending. An online survey of 2,570 adults conducted by the penny-pinchers over at CouponCabin explored how a lottery fortune would affect spending habits and choices, and more than half of respondents said they would be "extremely or very likely" to maintain cheap living habits such as shopping at dollar stores and buying items only when they're on sale. Thirty-six percent said they would continue working at their current job.

Could a sudden multimillionaire really keep the purse strings tight on a bulging purse? Some, at least, indicate they'd try not to go all Kanye with their winnings. CouponCabin offered a sampling of responses to a question about what people would do with the money if they won a large amount. You can read their list here, but following are a few notables:

• "Build a homeless shelter."
• "Pay for medical procedures that my insurance won't cover."
• "Get a divorce."
• "Buy my parents a home closer to me so I can take care of them."
• "Start my own business."
• "Donate 10 percent to my church."
• "Get rid of my student debt."
• "Open an orphanage."

The Daily Dose offered a handful cautionary tales of lottery fortunes turned to profound misfortune earlier this year, when a record-breaking Mega-Millions pot prompted us to ask, Who Could Blow $640 Million? Perhaps the best way to make sure a lottery doesn't change your good habits, or your good life, is not to win at all.

Photo: Buena Vista Images/Getty Images
inspire: live a better life
Editor's note: We will now be publishing Miss Manners articles twice weekly, but you will only see one question and answer per article. You can expect to see these articles appear on Tuesdays and Thursdays going forward.

President Harry S. Truman was behind efforts to establish the first Armed Forces Day in 1950, and decades later the nation continues to set aside the third Saturday in May to recognize and thank members of the U.S. military for their patriotic service. With these five homecoming images, we salute all service members at home and abroad.

There's much to be desired about working from home: the stress-free commute, flexible hours, and improved work-life balance.

Wishing for the fountain of youth? You may not need it. We've rounded up real-women secrets, tried-and-true beauty tips, and the latest research to help you fight aging.

Experts weigh in on when to bite your tongue at the office.

Oh, the places you'll go — to get some "me" time, that is. REDBOOK readers confess all on Facebook.

How much money you make isn't nearly as important as how you use it, according to Elizabeth Dunn and Michael Norton, authors of the new book Happy Money.

Plus, how do you ask people to not bring gifts to a shower?

Looking for a career upgrade? Follow these tips for a foot in the door.

These tanning and skin cancer myths aren't just wrong — they can do serious harm. Wise up and head into a healthier future. P.S. You'll look a lot younger too.

It's possible to rejigger your brain circuitry and feel more joy, even on Monday mornings. Here's how.

Inner peace just got easier. You don't need quiet, incense or hours to meditate, and you can scrap the chanting. Better: Ninety-five percent of you say you're calmer after a single 10-minute session. Whatever your excuse (see ours), get your om on and reap the rewards.