How Would You Spend Your Lottery Fortune?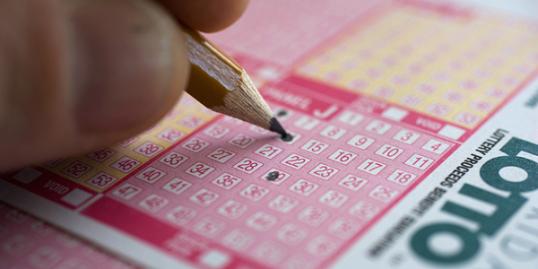 When plunking down your dollars to buy a lottery ticket, it only makes sense to start planning how your inevitable millions will be spent. But not everyone dreams of a personal chef, a pet dipped in gold and a tropical island to call their very own. More than six in 10 adults say that, even after hitting the jackpot they would follow a cautious course and live frugally, holding their current job while parsing out their fortune in nickels and dimes at discount stores.

It's a hypothetical decision about a wildly hypothetical windfall, but maybe the long-lagging economy has had an impact on the way Americans think about lavish spending. An online survey of 2,570 adults conducted by the penny-pinchers over at CouponCabin explored how a lottery fortune would affect spending habits and choices, and more than half of respondents said they would be "extremely or very likely" to maintain cheap living habits such as shopping at dollar stores and buying items only when they're on sale. Thirty-six percent said they would continue working at their current job.

Could a sudden multimillionaire really keep the purse strings tight on a bulging purse? Some, at least, indicate they'd try not to go all Kanye with their winnings. CouponCabin offered a sampling of responses to a question about what people would do with the money if they won a large amount. You can read their list here, but following are a few notables:

• "Build a homeless shelter."
• "Pay for medical procedures that my insurance won't cover."
• "Get a divorce."
• "Buy my parents a home closer to me so I can take care of them."
• "Start my own business."
• "Donate 10 percent to my church."
• "Get rid of my student debt."
• "Open an orphanage."

The Daily Dose offered a handful cautionary tales of lottery fortunes turned to profound misfortune earlier this year, when a record-breaking Mega-Millions pot prompted us to ask, Who Could Blow $640 Million? Perhaps the best way to make sure a lottery doesn't change your good habits, or your good life, is not to win at all.

Photo: Buena Vista Images/Getty Images
inspire: live a better life
With all those deals you snagged on Black Friday, Small Business Saturday, and Cyber Monday, today is your chance to give back to those in need with #GivingTuesday.

Miss Manners provides guidance on how to handle a request for party contributions

Miss Manners instructs on why tit-for-tat never works

Miss Manners offers thoughts on guests who disregard dinner party instructions

Make big bucks, from home, having fun? These women got creative and figured out a way to have it all. You can too.

Your boss. You might like her, you probably respect her, but do you know how to approach someone who seems so different from you? (Spoiler: She's actually not.)

Over the weekend, Oprah decluttered her Montecito mansion and three other properties in a Santa Barbara yard sale that brought in more than $600,000(!). (Proceeds will benefit her girls' leadership academy in South Africa, and not half of a Crate and Barrel chair, the traditional end goal of yard-sale proceeds.)

Exclusively for MSN, we bring you a six-part series from the new book: MISS MANNERS MINDS YOUR BUSINESS by Judith and Nicholas Ivor Martin.

Miss Manners weighs in on the financial burdens of remote weddings

How Miss Manners suggests dealing with out of town guest who want tour guide services

Exclusively for MSN, we bring you a six-part series from the new book: MISS MANNERS MINDS YOUR BUSINESS by Judith and Nicholas Ivor Martin.