Controversy: Father Donates Sperm for Son's Baby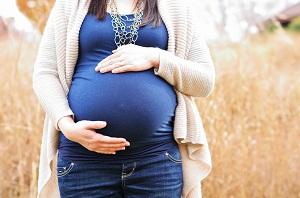 In England, people are buzzing about an interesting fertility story that's raising a lot of eyebrows. When his son couldn't have children of his own, one man donated his sperm so his daughter-in-law could conceive a child... 
Here's an interesting question for you: If your hubby's sperm wasn't viable to make a baby, would you ask your ... father-in-law to donate his so you could get pregnant?
That's what one couple in the Netherlands did, and the case made its way into a
report
discussed in the journal Human Reproduction. Yes, this means that the baby's legal father would be the biological half-brother of the baby, and the grandfather would be the biological father.
While not illegal, most fertility clinics and experts caution against the practice of intrafamilial assisted reproduction because it can cause confusion on the part of the child, and leave donors questioning their role in parenting.
What do you think? Would you do something like this, personally?
Tell us on Facebook.
More from Glamour:
inspire: live a better life
Study points to benefits of improved living conditions.

Don't leave home without these must-have items.

Handshakes spread 20 times more germs, study says.

Drowning in debt? Maybe there's a silver lining.

"But it's not real life, you know. It's a vacation."

Our list of must-dos before hitting the road.

Summer traditions can be great, but if you're on year six of packing the same people into the same car to go on the same vacation, it's time to switch things up. Surfing in Portugal, perhaps – or cycling through Northern Ireland. We've put together a list of 15 places well off the beaten path that you should go to when you're ready to try something new.

Grab a sleeping bag and head out to one of these amazing campsites.

A dozen adventures that are well worth the trip.

Paper downplays the significance of practice over raw talent.

Survey says American teens aren't great at complex or basic financial tasks.

Fear of Moving Away: How to conquer the latest cultural anxiety and embrace the unknown.