Controversy: Father Donates Sperm for Son's Baby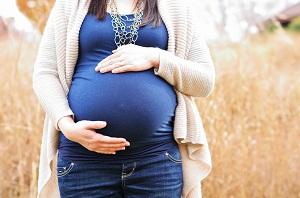 In England, people are buzzing about an interesting fertility story that's raising a lot of eyebrows. When his son couldn't have children of his own, one man donated his sperm so his daughter-in-law could conceive a child... 
Here's an interesting question for you: If your hubby's sperm wasn't viable to make a baby, would you ask your ... father-in-law to donate his so you could get pregnant?
That's what one couple in the Netherlands did, and the case made its way into a
report
discussed in the journal Human Reproduction. Yes, this means that the baby's legal father would be the biological half-brother of the baby, and the grandfather would be the biological father.
While not illegal, most fertility clinics and experts caution against the practice of intrafamilial assisted reproduction because it can cause confusion on the part of the child, and leave donors questioning their role in parenting.
What do you think? Would you do something like this, personally?
Tell us on Facebook.
More from Glamour:
inspire: live a better life
Research could mean more effective treatment for human disorders.

An entry a day might keep the doctor away (or at least the shrink).

One woman's shout-outs to daily moments of joy — and how to cultivate them.

Volunteering (and these other rituals) might be just as good as exercise when it comes to extending your life.

Use these tricks to set a better tone for the rest of the week.

In September, I'll turn 38. I'm at the age now where, when people ask how old I am, it takes me a minute to remember. I don't know if that's because I've already been 37 different ages and it's hard to keep straight which one I am now, or if it's because I'm in denial, or if it's because I am going senile. Maybe a combination of all of the above. Regardless, my 30s have flown by and soon they will be but a memory. So, in an effort to preserve the memory I have left (or at least keep a record of it), and to celebrate what has been an amazing decade so far, here are 30 things that have happened to me in my 30s (and will probably happen to you too):

Our best health and fitness tips including the one move that tones all, berry news, and more.

Who just wants to stand around and watch the red and gold leaves slowly fall from their tree branches to the ground as we move from summer to fall? Instead, take in the changing seasons while you're on the move.

Here's some tips to get to happiness going forward in your life.

People 60 to 82 did best on cognitive tasks before 10:30am.

Lucille Ball was born in 1911, and though we lost her long ago, her legacy as America's favorite redhead lives on through the timeless classic, "I Love Lucy." People of all generations still enjoy Lucy's antics as much as they did over 60 years ago when the show first premiered.