Controversy: Father Donates Sperm for Son's Baby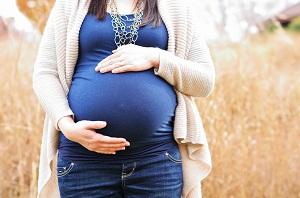 In England, people are buzzing about an interesting fertility story that's raising a lot of eyebrows. When his son couldn't have children of his own, one man donated his sperm so his daughter-in-law could conceive a child... 
Here's an interesting question for you: If your hubby's sperm wasn't viable to make a baby, would you ask your ... father-in-law to donate his so you could get pregnant?
That's what one couple in the Netherlands did, and the case made its way into a
report
discussed in the journal Human Reproduction. Yes, this means that the baby's legal father would be the biological half-brother of the baby, and the grandfather would be the biological father.
While not illegal, most fertility clinics and experts caution against the practice of intrafamilial assisted reproduction because it can cause confusion on the part of the child, and leave donors questioning their role in parenting.
What do you think? Would you do something like this, personally?
Tell us on Facebook.
More from Glamour:
inspire: live a better life
Grab a sleeping bag and head out to one of these amazing campsites.

A dozen adventures that are well worth the trip.

Paper downplays the significance of practice over raw talent.

Survey says American teens aren't great at complex or basic financial tasks.

Fear of Moving Away: How to conquer the latest cultural anxiety and embrace the unknown.

Adulthood has no eureka moment.

Just like your body, your brain needs a regular workout too.

Being a winner is a good feeling to have — especially in life. Winning doesn't solely relate to competitions or Charlie Sheen's coining of the term back in 2011. From achieving success to maintaining a work-life balance, find out what characteristics mean your life is going the way it should be. You may just even find an inspiration or two that you'll want to incorporate into your daily routine!

Sometimes it seems like you need a vacation from your vacation.

That'll get you and your 2 kids a house, SUV, and more, per a 'USA Today' analysis.

While most of us associate the Fourth of July with fireworks and barbecue (and taking a long weekend off from work), it's also an important day to give thanks to the people who help keep us safe.

For a truly out-of-the-box vacation, skip traditional hotels and opt for unique lodging.