The Most Racist Cities in the U.S.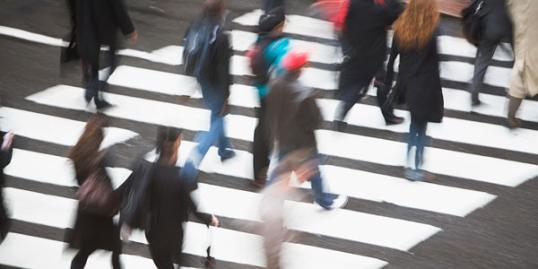 The issue of racism has gone largely unaddressed by this year's nominees for president, but there's no question that many voters see the contest in black and white. Racism runs deep and wide in America, despite the better angels of our nature and the bitter divisions of our past. Anyone searching for evidence won't have to look far — you can find it in your neighborhood, if not at your own breakfast table. But where is bigotry most rampant? Which cities are America's most racist?
Drew Magary, an editor at Gawker, wants to find out. After penning a piece on the Five Most Racist Cities in America — naming Birmingham, Boston, Phoenix, New York and Cincinnati — Magary drew comments from users complaining that their city did not make his original, admittedly unscientific list. Surely, there are cities more deserving of the title, they balked, where ignorance runs through like it's in the water supply. To be sure he doesn't show any bias to one metropolis over the next, Magary has invited readers to help in the Search for the Most Racist City in America.
Initial candidates in the racist-city census have been posted this week. First up is Philadelphia. The City of Brotherly Love, Magary notes, has been home to historic race riots, and deified mayor Frank Rizzo had a volatile relationship with Philly's African-American community during his tenure in the '70s. The horrific incident on Osage Avenue in 1985, in which police dropped a bomb from a helicopter to end an armed confrontation with the radical group MOVE — touching off a neighborhood fire and killing 11 people, including five children — also helps earn Philly an ignoble distinction. Boston was next to be dishonored, with a nod to the Sox for being the last MLB team to integrate their roster, followed by St. Louis, with a note from one Missourian about how the city is carved up into black and white sections "like a checkerboard."
Racism comes in all different colors, so to speak, and your city may make a winning candidate whether it's woven through with longstanding, institutionalized racism, racism acquired based on personal experiences, or what-not-me denial. So show some love and tell them where you see hate.

Good thing, at least, that racism is contained within city lines. All clear in the 'burbs.
An earlier version of this post mischaracterized the MOVE incident of 1985. A prior incident between MOVE and police resulted in the shooting death of one police officer in 1978.

More on MSN Living:
Are These Earrings Racist? 
Men No Longer Willing to Pay for First Date 
Rethinking the American Dream 
Photo: Image Source/Getty Images
inspire: live a better life
Three out of four of you say the most anxiety-inducing part of your job is your boss. Sound familiar?

The holidays are upon us, so whether you're heading to your hometown, getting away for New Year's, or just taking a few days off to relax with friends and family, it's almost time to set your OOO (out-of-office) message.

Become a master of your own fate and maximize your happiness with a few easy tweaks.

Sure, you realize that your daily lattes aren't exactly necessities. But once you discover what they, and other regular purchases, add up to, you'll realize it's time to think twice about shelling out. Trim the fat from your budget with these expert tips for saving big.

When you stumble upon an unflattering photo of yourself, you can make excuses for it, or you can change your ways.

For those who would rather pay it forward, proceeds from this gift guide go to deserving charities — and these presents happen to be pretty fabulous as well. Plus, shop more gifts for stylish women.