Wake-up call: Your email is not safe
Think yours is secure? So did the director of the CIA.
By now it's obvious to anyone paying attention that David Petraeus was as unwilling or unable to secure his email as he was to secure his belt buckle. If the director of one of the world's greatest intelligence agencies could not manage to protect his digital communications, what hope do the rest of us have?
If your email privacy has never been invaded, there's really only one explanation: No one has wanted to yet.
More on MSN Living: 50 things everyone should know about marriage
Of the many confusing factors in the Petraeus scandal, one nagging head-scratcher is how the top spy in the United States could get busted via email. Don't these guys use invisible ink or embed chips under their skin anymore? You can get a secret decoder ring in a box of Cap'n Crunch that offers more security than Petraeus and his paramour employed.
Their first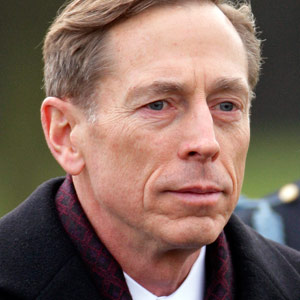 mistake, aside from their personal indiscretions, was using a Web-based email account. Petraeus and biographer Paula Broadwell thought they were being pretty clever by not exchanging emails between them; instead, they opened a Gmail account and saved messages to each other in a drafts folder, a tactic that had been used previously by terrorists.
That may have kept their spouses from discovering emails on a laptop, but it wouldn't even protect someone involved in a minor lawsuit. As the New York Times has noted, courts wield search-and-subpoena powers enabling a lawyer from the other side to access emails and info on a computer, on a smartphone or stored on a cloud. Tick off the authorities with a potential breach of national security, and you can bet they will be up in your stuff faster than you can say "empty trash."
More on MSN Living: The top 10 traits women want in a man
Their second major flub was not masking Broadwell's IP address, the Internet Protocol number that identifies an individual device. Though the shared Gmail account was ostensibly anonymous, Broadwell never cloaked the IP address when using her computer on hotel Wi-Fi networks. When she harassed Jill Kelley using the same computer, Kelley forwarded the messages to the F.B.I., who were easily able to cross-reference IP addresses on hotel Wi-Fi's with hotel guest lists and track the computer to Broadwell.
Despite the many missteps of an intelligence expert who should have known better, there are numerous options for covering — or obliterating — your digital tracks, from virtual private networks that offer protection on public Wi-Fi's to encryption services to email messages that self-destruct on a timer. But the only surefire method to avoiding the discovery of wrongdoing, online or off, is not doing wrong in the first place.
Photo: Indigo/Getty Images
 More from MSN Living:
25 things she finds sexiest about you
8 words that give away a liar
The trends men love ... and the ones they hate

inspire: live a better life
Happify shares their results of a recent study on how money affects our happiness.

A top exec reveals the company's secret code

Pro tips from the guy who's done it four times

Not all mistakes are as blatant as posting party pics when you're 'sick' at home.

Everyone struggles through weekday drudgery to reach their weekend fun. But what if you could reclaim every day of your life?

Zooming up the ladder is great, but questioning yourself 24/7 is no way to succeed. Manage your stressed self with these surefire tips.

Forget trying to control every little detail. Life is lots more fun (and less stressful) when you let go from the get-go.

So, what exactly is this thing we call "happiness" and how do we get it?

Mark Zuckerberg has an even bigger effect on your life than you thought.

Everyone makes mistakes, but some mistakes can be devastating. Here are 10 icons who fell from grace, and what they can do to redeem themselves.

Twitter turns eight years old today.

Try these anything-but-ordinary ideas for a healthier, more productive mid-day break.