Today is e Day
A day that claims to be just as cool as that other day dedicated to an infinite number.
Pi Day may reign among math nerds everywhere but there is another day dedicated to yet another infinite number. Today, Feb.7, otherwise known as e Day (more on Bing), is named after Euler's Constant.
The actual number, 2.718281828459045235​36028747135266249775​724709369995…, is a mathematical constant recurring in number theory and it goes on for
ever. Feb. 7 is known as e Day because the first two digits of e are 2.7.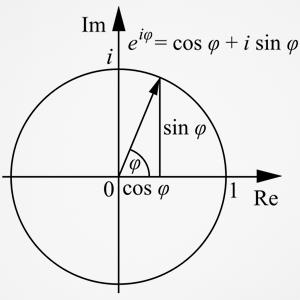 Wired.com defines e as 'the number that if you raise that number to the power x, the slope of the function is the same value as the function."
The prominent 17th century mathematician Jacob Bernoulli discovered the constant through trials around compound interest.
Nerdy enough for you yet? Happy e Day!
More from Daily Dose:
Girl Scout, 99, recalls traditions, values of 100-year-old group
Life found above Earth
Facebook can't get you fired
Image: Euler's formula / Wikipedia
inspire: live a better life
Happify shares their results of a recent study on how money affects our happiness.

A top exec reveals the company's secret code

Pro tips from the guy who's done it four times

Not all mistakes are as blatant as posting party pics when you're 'sick' at home.

Everyone struggles through weekday drudgery to reach their weekend fun. But what if you could reclaim every day of your life?

Zooming up the ladder is great, but questioning yourself 24/7 is no way to succeed. Manage your stressed self with these surefire tips.

Forget trying to control every little detail. Life is lots more fun (and less stressful) when you let go from the get-go.

So, what exactly is this thing we call "happiness" and how do we get it?

Mark Zuckerberg has an even bigger effect on your life than you thought.

Everyone makes mistakes, but some mistakes can be devastating. Here are 10 icons who fell from grace, and what they can do to redeem themselves.

Twitter turns eight years old today.

Try these anything-but-ordinary ideas for a healthier, more productive mid-day break.