Today is e Day
A day that claims to be just as cool as that other day dedicated to an infinite number.
Pi Day may reign among math nerds everywhere but there is another day dedicated to yet another infinite number. Today, Feb.7, otherwise known as e Day (more on Bing), is named after Euler's Constant.
The actual number, 2.718281828459045235​36028747135266249775​724709369995…, is a mathematical constant recurring in number theory and it goes on for
ever. Feb. 7 is known as e Day because the first two digits of e are 2.7.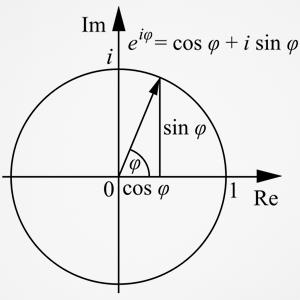 Wired.com defines e as 'the number that if you raise that number to the power x, the slope of the function is the same value as the function."
The prominent 17th century mathematician Jacob Bernoulli discovered the constant through trials around compound interest.
Nerdy enough for you yet? Happy e Day!
More from Daily Dose:
Girl Scout, 99, recalls traditions, values of 100-year-old group
Life found above Earth
Facebook can't get you fired
Image: Euler's formula / Wikipedia
inspire: live a better life
Use these bucket-list ideas to enjoy the little time you have left.

Study points to benefits of improved living conditions.

Don't leave home without these must-have items.

Handshakes spread 20 times more germs, study says.

Drowning in debt? Maybe there's a silver lining.

"But it's not real life, you know. It's a vacation."

Our list of must-dos before hitting the road.

Summer traditions can be great, but if you're on year six of packing the same people into the same car to go on the same vacation, it's time to switch things up. Surfing in Portugal, perhaps – or cycling through Northern Ireland. We've put together a list of 15 places well off the beaten path that you should go to when you're ready to try something new.

Grab a sleeping bag and head out to one of these amazing campsites.

A dozen adventures that are well worth the trip.

Paper downplays the significance of practice over raw talent.

Survey says American teens aren't great at complex or basic financial tasks.