Today is e Day
A day that claims to be just as cool as that other day dedicated to an infinite number.
Pi Day may reign among math nerds everywhere but there is another day dedicated to yet another infinite number. Today, Feb.7, otherwise known as e Day (more on Bing), is named after Euler's Constant.
The actual number, 2.718281828459045235​36028747135266249775​724709369995…, is a mathematical constant recurring in number theory and it goes on for
ever. Feb. 7 is known as e Day because the first two digits of e are 2.7.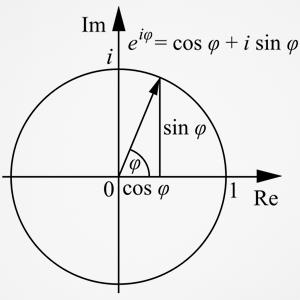 Wired.com defines e as 'the number that if you raise that number to the power x, the slope of the function is the same value as the function."
The prominent 17th century mathematician Jacob Bernoulli discovered the constant through trials around compound interest.
Nerdy enough for you yet? Happy e Day!
More from Daily Dose:
Girl Scout, 99, recalls traditions, values of 100-year-old group
Life found above Earth
Facebook can't get you fired
Image: Euler's formula / Wikipedia
inspire: live a better life
Grab a sleeping bag and head out to one of these amazing campsites.

A dozen adventures that are well worth the trip.

Paper downplays the significance of practice over raw talent.

Survey says American teens aren't great at complex or basic financial tasks.

Fear of Moving Away: How to conquer the latest cultural anxiety and embrace the unknown.

Adulthood has no eureka moment.

Just like your body, your brain needs a regular workout too.

Being a winner is a good feeling to have — especially in life. Winning doesn't solely relate to competitions or Charlie Sheen's coining of the term back in 2011. From achieving success to maintaining a work-life balance, find out what characteristics mean your life is going the way it should be. You may just even find an inspiration or two that you'll want to incorporate into your daily routine!

Sometimes it seems like you need a vacation from your vacation.

That'll get you and your 2 kids a house, SUV, and more, per a 'USA Today' analysis.

While most of us associate the Fourth of July with fireworks and barbecue (and taking a long weekend off from work), it's also an important day to give thanks to the people who help keep us safe.

For a truly out-of-the-box vacation, skip traditional hotels and opt for unique lodging.