Today is e Day
A day that claims to be just as cool as that other day dedicated to an infinite number.
Pi Day may reign among math nerds everywhere but there is another day dedicated to yet another infinite number. Today, Feb.7, otherwise known as e Day (more on Bing), is named after Euler's Constant.
The actual number, 2.718281828459045235​36028747135266249775​724709369995…, is a mathematical constant recurring in number theory and it goes on for
ever. Feb. 7 is known as e Day because the first two digits of e are 2.7.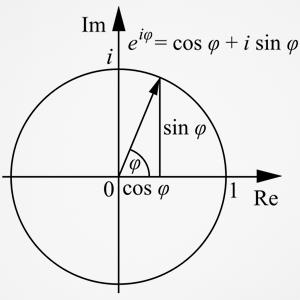 Wired.com defines e as 'the number that if you raise that number to the power x, the slope of the function is the same value as the function."
The prominent 17th century mathematician Jacob Bernoulli discovered the constant through trials around compound interest.
Nerdy enough for you yet? Happy e Day!
More from Daily Dose:
Girl Scout, 99, recalls traditions, values of 100-year-old group
Life found above Earth
Facebook can't get you fired
Image: Euler's formula / Wikipedia
inspire: live a better life
Miss Manners advises on how to respond when one gets unsolicited advice about weight issues.

Editor's note: We will now be publishing Miss Manners articles twice weekly, but you will only see one question and answer per article. You can expect to see these articles appear on Tuesdays and Thursdays going forward.

President Harry S. Truman was behind efforts to establish the first Armed Forces Day in 1950, and decades later the nation continues to set aside the third Saturday in May to recognize and thank members of the U.S. military for their patriotic service. With these five homecoming images, we salute all service members at home and abroad.

There's much to be desired about working from home: the stress-free commute, flexible hours, and improved work-life balance.

Wishing for the fountain of youth? You may not need it. We've rounded up real-women secrets, tried-and-true beauty tips, and the latest research to help you fight aging.

Experts weigh in on when to bite your tongue at the office.

Oh, the places you'll go — to get some "me" time, that is. REDBOOK readers confess all on Facebook.

How much money you make isn't nearly as important as how you use it, according to Elizabeth Dunn and Michael Norton, authors of the new book Happy Money.

Plus, how do you ask people to not bring gifts to a shower?

Looking for a career upgrade? Follow these tips for a foot in the door.

These tanning and skin cancer myths aren't just wrong — they can do serious harm. Wise up and head into a healthier future. P.S. You'll look a lot younger too.

It's possible to rejigger your brain circuitry and feel more joy, even on Monday mornings. Here's how.