Facebook can't get you fired
New rulings say your boss can't dismiss you for talking trash, online or off.
Job seekers have already heard any number of nightmare stories about people who learned a hard lesson in the age of social media. Companies visit social sites to check out potential candidates, and if you're the one asking to be hired, you don't want your named tagged in Facebook photo of you dancing drunkenly on a bar in a bikini (especially if you're a guy).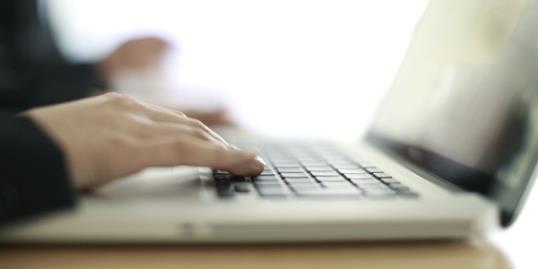 That's a deal-breaker for someone knocking on a company's door looking for work. Once on the inside, employees find large and small businesses alike very protective of their own online reputations. The web has proven to be a great equalizer, for better and for worse, and all it takes is a few discouraging words or downturned thumbs to scare away customers or tarnish a carefully crafted corporate identity.
Employee manuals commonly include strict rules about what can and can't be said online, even from private accounts — with a threat of terminating the employee for violating policy.
More from the MSN Living: Your 2013 bargain calendar
No can do, says the National Labor Relations Board. The NLRB, first formed to protect unions, says workers have the same right to discuss work on Facebook, Twitter, and other social networks as they do at the water cooler. Barring a breach of confidentiality, employers cannot fire you for talking trash online.
More from the MSN Living: 25 things that will keep you young
Specific guidelines are yet to be determined, but recent rulings and advisories by labor regulators have made blanket restrictions on disparaging comments about managers, co-workers, or a company illegal, according to a report in The New York Times. The NLRB has even ordered the reinstatement of some workers previously fired for such violations.
Bing: What is Facebook envy?
The new rulings will reshape the social-media policies of companies in the private sector. As the Times notes, the new employee protections come at a time when schools, universities, government agencies, and corporations are debating what constitutes appropriate online discussion.
More from Daily Dose:
5 promises Obama might still keep
MLK's hotel, as it was in 1968
10 secrets hidden on the $100 bill
Love content like this? Friend us on Facebook, follow us on Twitter and find us on Pinterest.
Photo: RunPhoto/Getty Images
inspire: live a better life
March 14 is Pi Day, a sacred celebration in which radius and circumference lovers rejoice over circular snacks and decimal-reciting contests.

Test your intellect with these unusual facts and find out how much you know about the luck of the Irish.

From international roaming fees to skipping travel insurance, these mistakes can put a damper on your next vacation.

Where in the world do you want to go? Somewhere unique? Any of the places described here are sure to make your next world-travel adventure truly memorable.

It's easy to lead, but it takes courage and conviction to be a truly great leader. Here are 10 inspiring leaders and what we can learn from them.

Some say it's a small world. We beg to differ. Earth has so many wondrous places worth exploring, and most of us are lucky to see a handful of them. Here are 30 of the top trips of a lifetime.

The semi-annual glitch in your daily routine is back this weekend.

You'll stave off credit card debt by the end of the year if you account for these often-forgotten expenses.

Mark Zuckerberg has an even bigger effect on your life than you thought.

Take this advice to finally tackle that nagging to-do list.

The iconic storyteller would have been 110-years-old

Take the time to appreciate women's contributions to society. Here are some of the women who inspire us by their example.