Facebook can't get you fired
New rulings say your boss can't dismiss you for talking trash, online or off.
Job seekers have already heard any number of nightmare stories about people who learned a hard lesson in the age of social media. Companies visit social sites to check out potential candidates, and if you're the one asking to be hired, you don't want your named tagged in Facebook photo of you dancing drunkenly on a bar in a bikini (especially if you're a guy).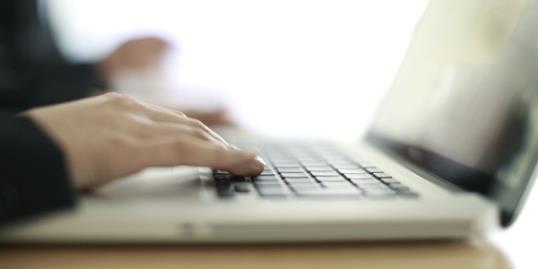 That's a deal-breaker for someone knocking on a company's door looking for work. Once on the inside, employees find large and small businesses alike very protective of their own online reputations. The web has proven to be a great equalizer, for better and for worse, and all it takes is a few discouraging words or downturned thumbs to scare away customers or tarnish a carefully crafted corporate identity.
Employee manuals commonly include strict rules about what can and can't be said online, even from private accounts — with a threat of terminating the employee for violating policy.
More from the MSN Living: Your 2013 bargain calendar
No can do, says the National Labor Relations Board. The NLRB, first formed to protect unions, says workers have the same right to discuss work on Facebook, Twitter, and other social networks as they do at the water cooler. Barring a breach of confidentiality, employers cannot fire you for talking trash online.
More from the MSN Living: 25 things that will keep you young
Specific guidelines are yet to be determined, but recent rulings and advisories by labor regulators have made blanket restrictions on disparaging comments about managers, co-workers, or a company illegal, according to a report in The New York Times. The NLRB has even ordered the reinstatement of some workers previously fired for such violations.
Bing: What is Facebook envy?
The new rulings will reshape the social-media policies of companies in the private sector. As the Times notes, the new employee protections come at a time when schools, universities, government agencies, and corporations are debating what constitutes appropriate online discussion.
More from Daily Dose:
5 promises Obama might still keep
MLK's hotel, as it was in 1968
10 secrets hidden on the $100 bill
Love content like this? Friend us on Facebook, follow us on Twitter and find us on Pinterest.
Photo: RunPhoto/Getty Images
inspire: live a better life
Summer and winter tend to hog all the glory when it comes to travel high seasons. Sure, you want to soak up all the time at the beach you can during the summer, and you just want to escape the cold during the last months of the year.

Who just wants to stand around and watch the red and gold leaves slowly fall from their tree branches to the ground as we move from summer to fall? Instead, take in the changing seasons while you're on the move.

In September, I'll turn 38. I'm at the age now where, when people ask how old I am, it takes me a minute to remember. I don't know if that's because I've already been 37 different ages and it's hard to keep straight which one I am now, or if it's because I'm in denial, or if it's because I am going senile. Maybe a combination of all of the above. Regardless, my 30s have flown by and soon they will be but a memory. So, in an effort to preserve the memory I have left (or at least keep a record of it), and to celebrate what has been an amazing decade so far, here are 30 things that have happened to me in my 30s (and will probably happen to you too):

Traveling doesn't have to be stressful. And what you can fit in your carry-on can make all the difference (and not just a fresh pair of socks), especially when you get that low battery signal.

Volunteering (and these other rituals) might be just as good as exercise when it comes to extending your life.

Use these tricks to set a better tone for the rest of the week.

Whether it involves a food fight, mermaids or a torch-lit procession, people the world over know how to have a good time. Here are some of the biggest, boldest, booziest celebrations around, along with some tips to get the full experience.

Research could mean more effective treatment for human disorders.

An entry a day might keep the doctor away (or at least the shrink).

One woman's shout-outs to daily moments of joy — and how to cultivate them.

Our best health and fitness tips including the one move that tones all, berry news, and more.