'Onion' spoof on Zimmerman winning lottery fools news, social media
Fake Onion news headline picked up by news outlets.
By Rich Maloof
The headline was literally unbelievable: "George Zimmerman Wins Florida State Lottery." Before any quick-clicking news mongers verified the source, this spoof from The Onion had been picked up by freelance outlet The Examiner and was rapidly making the rounds on social media yesterday.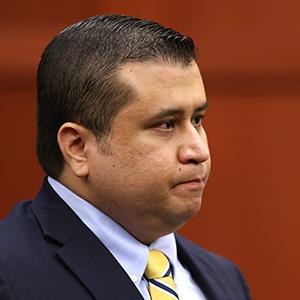 The Onion is well-known to people — but apparently not enough people — as a satirical site. Their Zimmerman story runs online alongside other eye-catchers such as "Gummi Bear Emerges From Digestive Tract Unharmed" and "Impatient Nation Demands Supreme Court Just Get To The Gay Stuff."
MSN Living: Zimmerman juror shares shocking insights
Nothing takes the funny out of satire like an explanation, but clearly the Onion was comparing Zimmerman's longshot chance of being exonerated to a $37 million state lottery windfall. Perhaps the readers who bought it were still so steeped in disbelief at the outcome of the Trayvon Martin case that they lost touch with reality in the same way they feel Florida's justice system has.
MSN News: Odds of winning the lottery?
The Examiner pulled down the story, but not before the Tampa Star had posted a link to their report. Bloggers and social media users on Facebook and Twitter, where every piece of Web chum gets gobbled up, also swallowed the story whole. Some users were appalled by the news; others were appalled by the rampant gullibility.
Bing: 4 Zimmerman jurors speak out
It's not the first time and won't be the last that Onion articles have been picked up as real news by legit media outlets. The Zimmerman spoof marks at least the 18th time it's happened.
For crying out loud — check a source, people. They even call it The Onion. Doesn't something smell funny?
More from The Daily Dose:
Zimmerman juror shares shocking insights to trial
600 in NY set record for big human playing card
Running of the bulls: A too-dangerous tradition?
Subscribe to the Daily Dose | Friend us on Facebook, follow us on Twitter and find us on Pinterest.
Photo: George Zimmerman / Pool/Getty Images
inspire: live a better life
You'll stave off credit card debt by the end of the year if you account for these often-forgotten expenses.

Mark Zuckerberg has an even bigger effect on your life than you thought.

Take this advice to finally tackle that nagging to-do list.

The iconic storyteller would have been 110-years-old

Take the time to appreciate women's contributions to society. Here are some of the women who inspire us by their example.

Cast of the iconic TV show reunites for Florence Henderson's birthday

We couldn't be more excited to watch the best athletes in the world compete at the Winter Olympics in Sochi. This year, about 44 percent of the competitors are women according to the International Olympic Committee—which is awesome but wasn't always the case. Let's look back at some of the amazing women who paved the way with incredible, memorable feats of girl power.

Still pulling yourself out of holiday credit card debt? Ready to pool some funds for that beach vacation you've been dreaming about at your desk? We're with you 100 percent.

"FOMO, the fear of missing out, is a form of social anxiety," says psychiatrist Gail Saltz. "This type of fear tends to cause compulsive behaviors, like checking out other social situations even as you are in the middle of one currently."

When The Shriver Report was released in early January, we shared some of the more interesting statistics about income equality, the wage gap, and other issues confronting women.

Clay Aiken to run for public office.

Here's how to boost your joy — and put more cash in your pocket.