'Onion' spoof on Zimmerman winning lottery fools news, social media
Fake Onion news headline picked up by news outlets.
By Rich Maloof
The headline was literally unbelievable: "George Zimmerman Wins Florida State Lottery." Before any quick-clicking news mongers verified the source, this spoof from The Onion had been picked up by freelance outlet The Examiner and was rapidly making the rounds on social media yesterday.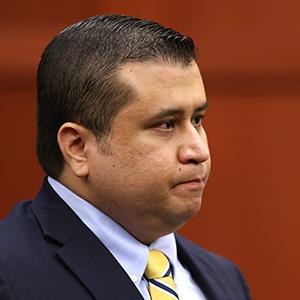 The Onion is well-known to people — but apparently not enough people — as a satirical site. Their Zimmerman story runs online alongside other eye-catchers such as "Gummi Bear Emerges From Digestive Tract Unharmed" and "Impatient Nation Demands Supreme Court Just Get To The Gay Stuff."
MSN Living: Zimmerman juror shares shocking insights
Nothing takes the funny out of satire like an explanation, but clearly the Onion was comparing Zimmerman's longshot chance of being exonerated to a $37 million state lottery windfall. Perhaps the readers who bought it were still so steeped in disbelief at the outcome of the Trayvon Martin case that they lost touch with reality in the same way they feel Florida's justice system has.
MSN News: Odds of winning the lottery?
The Examiner pulled down the story, but not before the Tampa Star had posted a link to their report. Bloggers and social media users on Facebook and Twitter, where every piece of Web chum gets gobbled up, also swallowed the story whole. Some users were appalled by the news; others were appalled by the rampant gullibility.
Bing: 4 Zimmerman jurors speak out
It's not the first time and won't be the last that Onion articles have been picked up as real news by legit media outlets. The Zimmerman spoof marks at least the 18th time it's happened.
For crying out loud — check a source, people. They even call it The Onion. Doesn't something smell funny?
More from The Daily Dose:
Zimmerman juror shares shocking insights to trial
600 in NY set record for big human playing card
Running of the bulls: A too-dangerous tradition?
Subscribe to the Daily Dose | Friend us on Facebook, follow us on Twitter and find us on Pinterest.
Photo: George Zimmerman / Pool/Getty Images
inspire: live a better life
Summer and winter tend to hog all the glory when it comes to travel high seasons. Sure, you want to soak up all the time at the beach you can during the summer, and you just want to escape the cold during the last months of the year.

Who just wants to stand around and watch the red and gold leaves slowly fall from their tree branches to the ground as we move from summer to fall? Instead, take in the changing seasons while you're on the move.

In September, I'll turn 38. I'm at the age now where, when people ask how old I am, it takes me a minute to remember. I don't know if that's because I've already been 37 different ages and it's hard to keep straight which one I am now, or if it's because I'm in denial, or if it's because I am going senile. Maybe a combination of all of the above. Regardless, my 30s have flown by and soon they will be but a memory. So, in an effort to preserve the memory I have left (or at least keep a record of it), and to celebrate what has been an amazing decade so far, here are 30 things that have happened to me in my 30s (and will probably happen to you too):

Traveling doesn't have to be stressful. And what you can fit in your carry-on can make all the difference (and not just a fresh pair of socks), especially when you get that low battery signal.

Volunteering (and these other rituals) might be just as good as exercise when it comes to extending your life.

Use these tricks to set a better tone for the rest of the week.

Whether it involves a food fight, mermaids or a torch-lit procession, people the world over know how to have a good time. Here are some of the biggest, boldest, booziest celebrations around, along with some tips to get the full experience.

Research could mean more effective treatment for human disorders.

An entry a day might keep the doctor away (or at least the shrink).

One woman's shout-outs to daily moments of joy — and how to cultivate them.

Our best health and fitness tips including the one move that tones all, berry news, and more.