'Onion' spoof on Zimmerman winning lottery fools news, social media
Fake Onion news headline picked up by news outlets.
By Rich Maloof
The headline was literally unbelievable: "George Zimmerman Wins Florida State Lottery." Before any quick-clicking news mongers verified the source, this spoof from The Onion had been picked up by freelance outlet The Examiner and was rapidly making the rounds on social media yesterday.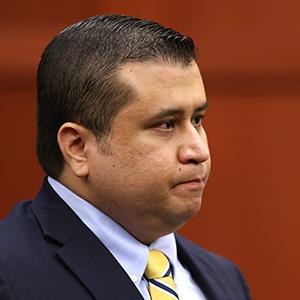 The Onion is well-known to people — but apparently not enough people — as a satirical site. Their Zimmerman story runs online alongside other eye-catchers such as "Gummi Bear Emerges From Digestive Tract Unharmed" and "Impatient Nation Demands Supreme Court Just Get To The Gay Stuff."
MSN Living: Zimmerman juror shares shocking insights
Nothing takes the funny out of satire like an explanation, but clearly the Onion was comparing Zimmerman's longshot chance of being exonerated to a $37 million state lottery windfall. Perhaps the readers who bought it were still so steeped in disbelief at the outcome of the Trayvon Martin case that they lost touch with reality in the same way they feel Florida's justice system has.
MSN News: Odds of winning the lottery?
The Examiner pulled down the story, but not before the Tampa Star had posted a link to their report. Bloggers and social media users on Facebook and Twitter, where every piece of Web chum gets gobbled up, also swallowed the story whole. Some users were appalled by the news; others were appalled by the rampant gullibility.
Bing: 4 Zimmerman jurors speak out
It's not the first time and won't be the last that Onion articles have been picked up as real news by legit media outlets. The Zimmerman spoof marks at least the 18th time it's happened.
For crying out loud — check a source, people. They even call it The Onion. Doesn't something smell funny?
More from The Daily Dose:
Zimmerman juror shares shocking insights to trial
600 in NY set record for big human playing card
Running of the bulls: A too-dangerous tradition?
Subscribe to the Daily Dose | Friend us on Facebook, follow us on Twitter and find us on Pinterest.
Photo: George Zimmerman / Pool/Getty Images
inspire: live a better life
Study points to benefits of improved living conditions.

Don't leave home without these must-have items.

Handshakes spread 20 times more germs, study says.

Drowning in debt? Maybe there's a silver lining.

"But it's not real life, you know. It's a vacation."

Our list of must-dos before hitting the road.

Summer traditions can be great, but if you're on year six of packing the same people into the same car to go on the same vacation, it's time to switch things up. Surfing in Portugal, perhaps – or cycling through Northern Ireland. We've put together a list of 15 places well off the beaten path that you should go to when you're ready to try something new.

Grab a sleeping bag and head out to one of these amazing campsites.

A dozen adventures that are well worth the trip.

Paper downplays the significance of practice over raw talent.

Survey says American teens aren't great at complex or basic financial tasks.

Fear of Moving Away: How to conquer the latest cultural anxiety and embrace the unknown.