Is Your Car A Republican or Democrat?
What your vehicle tells other people about who you are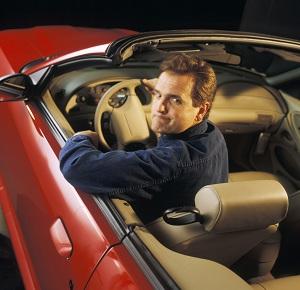 When General Motors announced they were discontinuing the Hummer brand in February of 2010, Daily Show host Jon Stewart commented that owners of the giant utility vehicle had a problem: now Hummer drivers would have to go door to door to tell people they're a jerk.
No matter how often we may turn out to be wrong, we do make assumptions about people based on the car they drive. And because we know others do the same, our auto-buying choices are made with some attention to the image we want to convey. According to an owner survey just released, the car you drive provides a clue to whether you vote along Republican or Democratic lines.
The survey culled 38,000 responses from people who had purchased new vehicles in 2011 and 2012. Among the findings:
• Republicans opted for bigger, pricier models, while Dems chose smaller, more affordable ones.
• Republicans accounted for 69% of convertible purchases, and Democrats only 17%.
• Among Republicans, the Ford Mustang convertible was the most popular car, followed by Audi A8, Mercedes GL-Class, Ford Expedition, and Ford F-150. Republicans also favored large SUVs by a wide margin (76%, compared to 5% of Dems).
• Among Democrats the top choice was the Honda Civic Hybrid, followed by the Volvo C30, Nissan Leaf, Acura TSX Sport Wagon, and Ford Fiesta.
• Large SUVs were favored by 76% of Republicans compared to 5% of Democrats

The consumer research group Strategic Vision conducted the survey to provide automakers with helpful marketing data ("If I were selling a convertible, I'd consider buying some air-time on Fox News," said president Alexander Edwards). From the consumer side, the survey provides a clue into which carefully crafted images we're buying into -- and who we are. A VP from Strategic Vision told The New York Times that the popularity of convertibles among Republicans indicates a mindset emphasizing freedom and reward. All the top choices by Democrats matched a separate survey on total auto value, indicating an emphasis on practicality.
Automakers are non-partisan when it comes to accepting car payments, but they do cultivate a customer image with extreme caution. Just look at the current crop of commercials. Subaru drivers are outdoorsy and probably have played hacky sack at some point in the past. Honda drivers are smart shoppers. Scion drivers cruise through neon cities, preferably at midnight with the music blasting. Lexus drivers are not always cleanly shaven but always handsome, particularly when glancing in the rear view.
Not everyone chooses a car as a status symbol, and dozens of factors influence any purchase as expensive as a new automobile. But our choices do reveal something about who we are and/or the image we're comfortable portraying. If you're the one wearing a red dress to a party, you probably didn't drive there in a station wagon. If you're the practical type, you're not expected to pull up in a checkered MINI Cooper.
Are you immune, or have you bought into a well-crafted media message? And if you're enjoying the springtime in your new Mustang convertible, can we count on you to vote Republican this fall?
inspire: live a better life
Summer and winter tend to hog all the glory when it comes to travel high seasons. Sure, you want to soak up all the time at the beach you can during the summer, and you just want to escape the cold during the last months of the year.

Who just wants to stand around and watch the red and gold leaves slowly fall from their tree branches to the ground as we move from summer to fall? Instead, take in the changing seasons while you're on the move.

In September, I'll turn 38. I'm at the age now where, when people ask how old I am, it takes me a minute to remember. I don't know if that's because I've already been 37 different ages and it's hard to keep straight which one I am now, or if it's because I'm in denial, or if it's because I am going senile. Maybe a combination of all of the above. Regardless, my 30s have flown by and soon they will be but a memory. So, in an effort to preserve the memory I have left (or at least keep a record of it), and to celebrate what has been an amazing decade so far, here are 30 things that have happened to me in my 30s (and will probably happen to you too):

Traveling doesn't have to be stressful. And what you can fit in your carry-on can make all the difference (and not just a fresh pair of socks), especially when you get that low battery signal.

Volunteering (and these other rituals) might be just as good as exercise when it comes to extending your life.

Use these tricks to set a better tone for the rest of the week.

Whether it involves a food fight, mermaids or a torch-lit procession, people the world over know how to have a good time. Here are some of the biggest, boldest, booziest celebrations around, along with some tips to get the full experience.

Research could mean more effective treatment for human disorders.

An entry a day might keep the doctor away (or at least the shrink).

One woman's shout-outs to daily moments of joy — and how to cultivate them.

Our best health and fitness tips including the one move that tones all, berry news, and more.