Why state-legal marijuana dispensaries still get shut down
Pot may be legal in Washington, but until federal law changes, marijuana users and distributors are out of luck.
Washington state may have legalized recreational pot use back in November, but until the federal government decriminalizes marijuana, users and distributers are at the mercy of the Drug Enforcement Administration.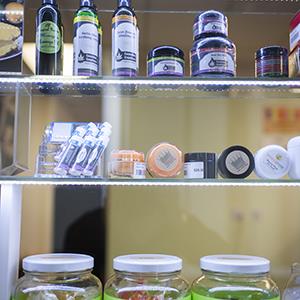 Back in December, President Barack Obama suggested the government has "bigger fish to fry," when asked about the possibility of the DEA' raiding pot dispensaries in states where marijuana is legal.
MSN Living: Vet recommends pot for pets in pain
So how big a fish is Bayside Gardens? The dispensary was one of several raided in Washington on Wednesday. Employee Casey Lee said the raid was "humiliating."
MSN Living: Why I give my 9-year-old pot
In both Washington and Colorado, recreational marijuana use is legal. Nineteen states and Washington, D.C. ,have legalized medical marijuana, and five states have pending legislation.
Of course, the DEA follows federal law and has been clear on its stance that the agency will uphold it, saying in a news release:
"The Drug Enforcement Administration's enforcement of the Controlled Substances Act remains unchanged."
Under federal law, marijuana is classified as a Schedule I drug. This means the government doesn't recognize any medicinal value in it and classifies it as highly addictive.
More on The Daily Dose:
Nazi-themed café sparks controversy in Indonesia
Tax-free weekends coming this summer
Follow Pope Francis on Twitter, stay out of purgatory
Subscribe to the Daily Dose | Friend us on Facebook, follow us on Twitter and find us on Pinterest.
Photo: Some of the marijuana products for sale at the Northwest Patient Resource Center. (John Chapple/Rex Features)
inspire: live a better life
From international roaming fees to skipping travel insurance, these mistakes can put a damper on your next vacation.

Where in the world do you want to go? Somewhere unique? Any of the places described here are sure to make your next world-travel adventure truly memorable.

It's easy to lead, but it takes courage and conviction to be a truly great leader. Here are 10 inspiring leaders and what we can learn from them.

Some say it's a small world. We beg to differ. Earth has so many wondrous places worth exploring, and most of us are lucky to see a handful of them. Here are 30 of the top trips of a lifetime.

The semi-annual glitch in your daily routine is back this weekend.

You'll stave off credit card debt by the end of the year if you account for these often-forgotten expenses.

Mark Zuckerberg has an even bigger effect on your life than you thought.

Take this advice to finally tackle that nagging to-do list.

The iconic storyteller would have been 110-years-old

Take the time to appreciate women's contributions to society. Here are some of the women who inspire us by their example.

Cast of the iconic TV show reunites for Florence Henderson's birthday

We couldn't be more excited to watch the best athletes in the world compete at the Winter Olympics in Sochi. This year, about 44 percent of the competitors are women according to the International Olympic Committee—which is awesome but wasn't always the case. Let's look back at some of the amazing women who paved the way with incredible, memorable feats of girl power.