Why state-legal marijuana dispensaries still get shut down
Pot may be legal in Washington, but until federal law changes, marijuana users and distributors are out of luck.
Washington state may have legalized recreational pot use back in November, but until the federal government decriminalizes marijuana, users and distributers are at the mercy of the Drug Enforcement Administration.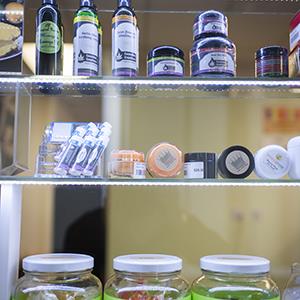 Back in December, President Barack Obama suggested the government has "bigger fish to fry," when asked about the possibility of the DEA' raiding pot dispensaries in states where marijuana is legal.
MSN Living: Vet recommends pot for pets in pain
So how big a fish is Bayside Gardens? The dispensary was one of several raided in Washington on Wednesday. Employee Casey Lee said the raid was "humiliating."
MSN Living: Why I give my 9-year-old pot
In both Washington and Colorado, recreational marijuana use is legal. Nineteen states and Washington, D.C. ,have legalized medical marijuana, and five states have pending legislation.
Of course, the DEA follows federal law and has been clear on its stance that the agency will uphold it, saying in a news release:
"The Drug Enforcement Administration's enforcement of the Controlled Substances Act remains unchanged."
Under federal law, marijuana is classified as a Schedule I drug. This means the government doesn't recognize any medicinal value in it and classifies it as highly addictive.
More on The Daily Dose:
Nazi-themed café sparks controversy in Indonesia
Tax-free weekends coming this summer
Follow Pope Francis on Twitter, stay out of purgatory
Subscribe to the Daily Dose | Friend us on Facebook, follow us on Twitter and find us on Pinterest.
Photo: Some of the marijuana products for sale at the Northwest Patient Resource Center. (John Chapple/Rex Features)
inspire: live a better life
How much do you really know about the Earth? In honor of Earth Day, April 22, we explore some interesting and fun facts about the fifth-largest planet of our solar system.

Happify shares their results of a recent study on how money affects our happiness.

A top exec reveals the company's secret code

Pro tips from the guy who's done it four times

Not all mistakes are as blatant as posting party pics when you're 'sick' at home.

Everyone struggles through weekday drudgery to reach their weekend fun. But what if you could reclaim every day of your life?

Zooming up the ladder is great, but questioning yourself 24/7 is no way to succeed. Manage your stressed self with these surefire tips.

Forget trying to control every little detail. Life is lots more fun (and less stressful) when you let go from the get-go.

So, what exactly is this thing we call "happiness" and how do we get it?

Mark Zuckerberg has an even bigger effect on your life than you thought.

Everyone makes mistakes, but some mistakes can be devastating. Here are 10 icons who fell from grace, and what they can do to redeem themselves.

Twitter turns eight years old today.