Infographic: One in 5 Americans has no religion
The fastest growing 'religious' group in America is made up of people with no religion at all, according to a Pew survey.
Today, one in five in the American public doesn't identify with any religion, the highest share since Pew Research Center began this poll in 2007, reports GOOD. Still, the United States is more religious than some other countries.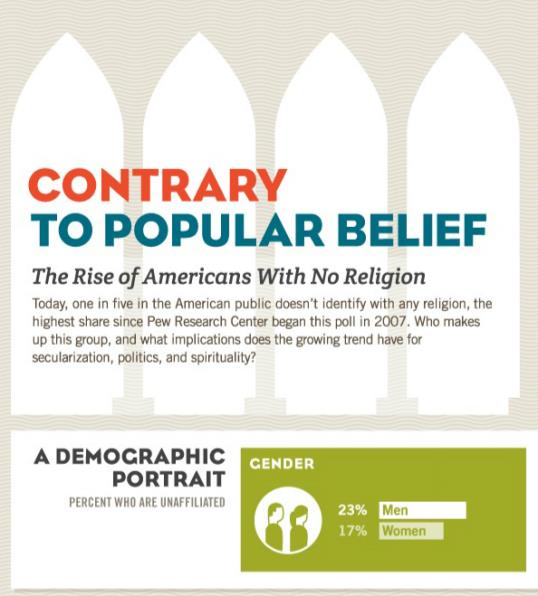 More from MSN Living: Spring cleaning: 13 things to replace right now
Take a look at how religious beliefs in the United States compare to other first world Western European nations.
Fifty-eight percent of Americans believe religion is important to them compared to less than 20 percent in France and Britain.

More than half of Americans believe it is necessary to believe in God to be moral and have good values, while 20 percent or less think so in France, Spain and Britain.

Among those who are religiously unaffiliated, most believe in nothing at all.

Since 2007, Protestants have lost 5 percent of affiliated Americans, Catholics have lost 1 percent and those with no religious affiliation have increased 4.3 percent.

Those who are religiously unaffiliated make up the highest percentage – 24 percent – of registered Democratic voters.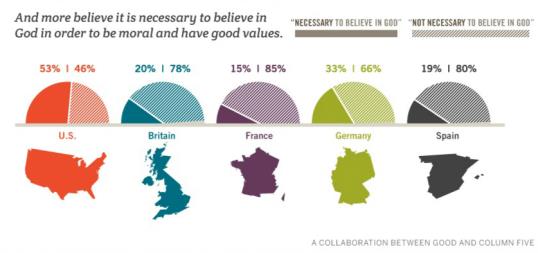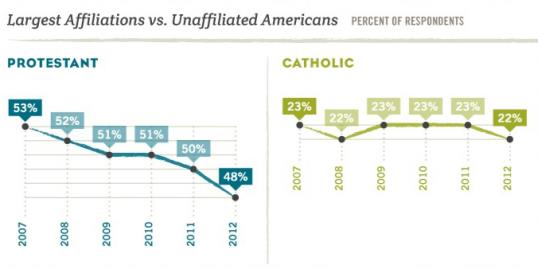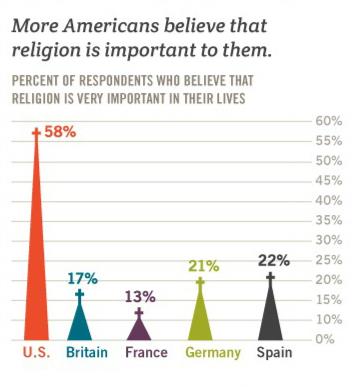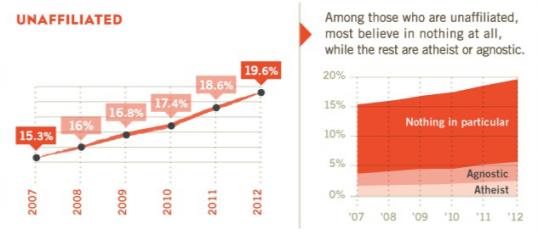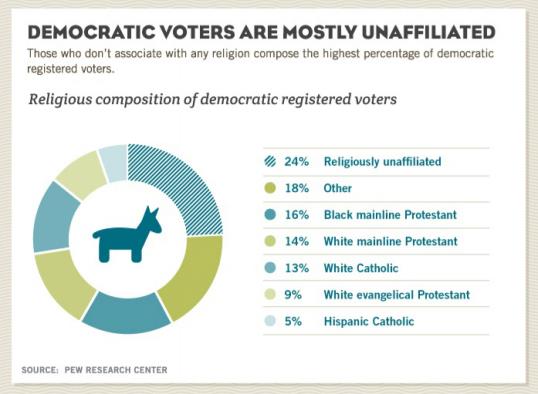 More from MSN Living: 40 time-saving tips to help you save an hour a day
What do you think about these statistics?
Bing: Bizarre religious rituals
More from Daily Dose:
Universe is older than we thought
'Smart guns' may help prevent violence
Love content like this? Friend us on Facebook, follow us on Twitter and find us on Pinterest
Images: Courtesy of GOOD ,www.good.is; original published at http://www.good.is/p​osts/infographic-the​-rise-of-americans-w​ith-no-religion/
inspire: live a better life
You'll stave off credit card debt by the end of the year if you account for these often-forgotten expenses.

Mark Zuckerberg has an even bigger effect on your life than you thought.

Take this advice to finally tackle that nagging to-do list.

The iconic storyteller would have been 110-years-old

Take the time to appreciate women's contributions to society. Here are some of the women who inspire us by their example.

Cast of the iconic TV show reunites for Florence Henderson's birthday

We couldn't be more excited to watch the best athletes in the world compete at the Winter Olympics in Sochi. This year, about 44 percent of the competitors are women according to the International Olympic Committee—which is awesome but wasn't always the case. Let's look back at some of the amazing women who paved the way with incredible, memorable feats of girl power.

Still pulling yourself out of holiday credit card debt? Ready to pool some funds for that beach vacation you've been dreaming about at your desk? We're with you 100 percent.

"FOMO, the fear of missing out, is a form of social anxiety," says psychiatrist Gail Saltz. "This type of fear tends to cause compulsive behaviors, like checking out other social situations even as you are in the middle of one currently."

When The Shriver Report was released in early January, we shared some of the more interesting statistics about income equality, the wage gap, and other issues confronting women.

Clay Aiken to run for public office.

Here's how to boost your joy — and put more cash in your pocket.