Wrong house demolished
Texas contractor razes house, but the wrong one.
FORT WORTH, Texas (AP) — A demolition company has mistakenly torn down a three-bedroom home in North Texas rather than the condemned building next door.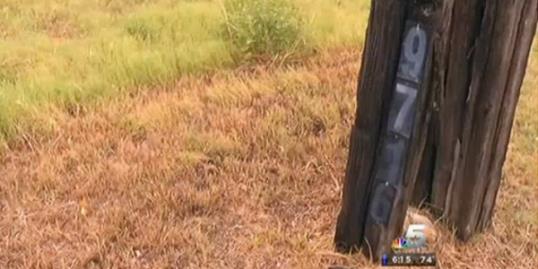 David Underwood and his wife placed their Fort Worth house on the market with the intention of moving into the retreat they purchased near the shores of Lake Worth. The lakeside land has been in the family for decades and Underwood bought it from an aunt earlier this year.
But when they stopped by to mow the lawn Saturday, they found the home was gone. A slab of foundation remains.
Fort Worth hired the demolition company to raze the condemned building, and was billed more than $6,000 for the work.
The condemned structure remains standing.
Underwood is seeking a settlement from the city. A city spokesman says officials are investigating.
Read more here.
More on The Daily Dose:
Nazi-themed café sparks controversy in Indonesia
Tax-free weekends coming this summer
Follow Pope Francis on Twitter, stay out of purgatory
Subscribe to the Daily Dose | Friend us on Facebook, follow us on Twitter and find us on Pinterest.
Photo: Video still from the area where a Fort Worth home was demolished by mistake (Courtesy of of NBCDFW.com)
inspire: live a better life
Here's some tips to get to happiness going forward in your life.

People 60 to 82 did best on cognitive tasks before 10:30am.

Lucille Ball was born in 1911, and though we lost her long ago, her legacy as America's favorite redhead lives on through the timeless classic, "I Love Lucy." People of all generations still enjoy Lucy's antics as much as they did over 60 years ago when the show first premiered.

Summer is coming to an end, and in a few weeks, kids will be forced to trade in their beach bags for backpacks. But just because the season is fading away doesn't mean the memories from the past few months have to disappear with it.

Confidence and perceived competence are key, study finds.

Features lead to assumptions about character, study says.

Great gear for an afternoon spent shoreside.

Use these bucket-list ideas to enjoy the little time you have left.

Study points to benefits of improved living conditions.

Don't leave home without these must-have items.

Handshakes spread 20 times more germs, study says.

Drowning in debt? Maybe there's a silver lining.