Plastic trash to fuel global flight
Flying 10,500 miles "On Wings of Waste."
Pilot Jeremy Rowsell plans to fly his small Cessna aircraft halfway around the world. With stops to refuel in troubled territories and thousands of ocean miles to cross, he's now in specialized training that will teach him how to survive a kidnapping or a nosedive into the ocean. But the risks are not what makes this particular flight plan newsworthy.
Rowsell will be flying an airplane fueled by plastic trash.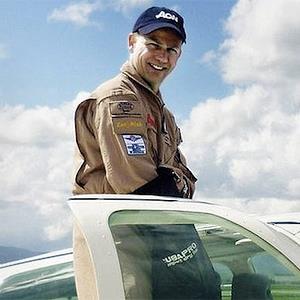 The fuel for Rowsell's plane will be provided by Cynar, one of a handful of companies around the globe converting discarded plastic into liquid fuel. In a process called "pyrolysis," a synthetic diesel is created by heating "end of life" plastics (ELP), or plastic waste that can't be reused or recycled.
Plastic products are currently being produced at a rate of about 300 million tons per year, and a good 85 percent of it ends up in landfills or dumped into the oceans. But most plastic is petroleum based, and new technologies enable "ecopreneurs" like Cynar to make the conversion to diesel without polluting the air. The end product is a highly efficient fuel with minimal carbon emissions. Pyrolysis yields minimal waste, too: The 5 percent of char resulting from the heating process can be used in the manufacturing of building materials like concrete and tile.
More from Living: 7 easy ways to better sleep
The project, dubbed "On Wings of Waste," is less a test of the fuel — its viability has already been proven — than it is a message in the air. Rowsell is hopeful his flight will help the industry producing ELP fuel to overcome stubborn obstacles such as lack of capital support and the inaccurate perception that plastic-derived gas is inferior to fossil fuels and biofuels.
More from Living: 2013 Good Housekeeping VIP (Very Innovative Products) Awards
Cynar can currently convert about 20 tons of ELP plastic into 5,000 gallons of fuel per day. For Rowsell's 10,500-mile trip from Sydney to London, he'll need about a thousand gallons of synthetic fuel, or the equivalent of five tons of plastic. 
That's a lot of water bottles, detergent containers and plastic packaging. Better to see it burning cleanly across the sky than choking our landfills and oceans. 
More from The Daily Dose:
What will get you banned from Facebook?
Homeless man lives with dead people for 15 years
All about 3D printing
Love content like this? Friend us on Facebook, follow us on Twitter and find us on Pinterest
Bing: Find flights
Photo: Jeremy Rowsell / Courtesy @altitude.com.au
inspire: live a better life
Paper downplays the significance of practice over raw talent.

Survey says American teens aren't great at complex or basic financial tasks.

Fear of Moving Away: How to conquer the latest cultural anxiety and embrace the unknown.

Adulthood has no eureka moment.

Just like your body, your brain needs a regular workout too.

Being a winner is a good feeling to have — especially in life. Winning doesn't solely relate to competitions or Charlie Sheen's coining of the term back in 2011. From achieving success to maintaining a work-life balance, find out what characteristics mean your life is going the way it should be. You may just even find an inspiration or two that you'll want to incorporate into your daily routine!