A late, great Georgia man's legendary obituary
William "Freddie" McCullough's obituary reads: "He attracted more women than a shoe sale at Macy's."
Those who knew William "Freddie" McCullough loved the larger-than-life 61-year-old father of six. Strangers near and far fell in love when they read the Georgia man's obituary published Saturday in the Savannah Morning News, which painted the colorful storyteller in a fantastical light.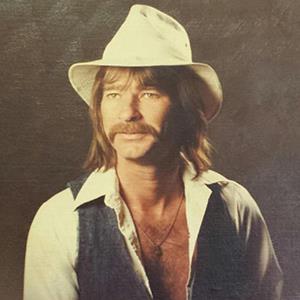 "Men wanted to be him and women wanted to be with him," reads McCullough's obituary. "Freddie loved deep fried Southern food smothered in Cane Syrup, fishing at Santee Cooper Lake, Little Debbie Cakes, Two and a Half Men, beautiful women, Reeses Cups [sic] and Jim Beam. Not necessarily in that order."
The tribute, written by his eldest son, Mark McCullough, goes on to dish about his father's dating ways. "Freddie adored the ladies. And they adored him," the piece notes. "There isn't enough space here to list all of the women from Freddie's past…He attracted more women than a shoe sale at Macy's."
According to the obituary, McCullough will be remembered for many things, especially his storytelling skills. His son wrote, "You could be sure 50 percent of every story was true. You just never knew which 50 percent."
Read the complete story on the Savannah Morning News here.
Tell us: What do you think of this tribute?
Bing: Outrageous funeral stories
More from Daily Dose:
Roller coaster to reopen after fatal accident
9/11 museum unveils Survivor Tree seedling program
Wash. firefighters rescue man stuck in chimney
Subscribe to the Daily Dose | Friend us on Facebook, follow us on Twitter and find us on Pinterest.
​Photo: William "Freddie" McCullough (Mark McCullough via Facebook)
inspire: live a better life
Adulthood has no eureka moment.

Just like your body, your brain needs a regular workout too.

Being a winner is a good feeling to have — especially in life. Winning doesn't solely relate to competitions or Charlie Sheen's coining of the term back in 2011. From achieving success to maintaining a work-life balance, find out what characteristics mean your life is going the way it should be. You may just even find an inspiration or two that you'll want to incorporate into your daily routine!

Sometimes it seems like you need a vacation from your vacation.

That'll get you and your 2 kids a house, SUV, and more, per a 'USA Today' analysis.

While most of us associate the Fourth of July with fireworks and barbecue (and taking a long weekend off from work), it's also an important day to give thanks to the people who help keep us safe.