A late, great Georgia man's legendary obituary
William "Freddie" McCullough's obituary reads: "He attracted more women than a shoe sale at Macy's."
Those who knew William "Freddie" McCullough loved the larger-than-life 61-year-old father of six. Strangers near and far fell in love when they read the Georgia man's obituary published Saturday in the Savannah Morning News, which painted the colorful storyteller in a fantastical light.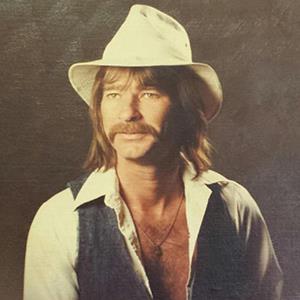 "Men wanted to be him and women wanted to be with him," reads McCullough's obituary. "Freddie loved deep fried Southern food smothered in Cane Syrup, fishing at Santee Cooper Lake, Little Debbie Cakes, Two and a Half Men, beautiful women, Reeses Cups [sic] and Jim Beam. Not necessarily in that order."
The tribute, written by his eldest son, Mark McCullough, goes on to dish about his father's dating ways. "Freddie adored the ladies. And they adored him," the piece notes. "There isn't enough space here to list all of the women from Freddie's past…He attracted more women than a shoe sale at Macy's."
According to the obituary, McCullough will be remembered for many things, especially his storytelling skills. His son wrote, "You could be sure 50 percent of every story was true. You just never knew which 50 percent."
Read the complete story on the Savannah Morning News here.
Tell us: What do you think of this tribute?
Bing: Outrageous funeral stories
More from Daily Dose:
Roller coaster to reopen after fatal accident
9/11 museum unveils Survivor Tree seedling program
Wash. firefighters rescue man stuck in chimney
Subscribe to the Daily Dose | Friend us on Facebook, follow us on Twitter and find us on Pinterest.
​Photo: William "Freddie" McCullough (Mark McCullough via Facebook)
inspire: live a better life
Getting to happy may be easier than you think.

Drowning in debt? Maybe there's a silver lining.

"But it's not real life, you know. It's a vacation."

Nothing can stop a woman with a plan. Whether she's creating her own hair care line in a Brooklyn kitchen, like Carol's Daughter's Lisa Price, or leaving a modeling career behind to launch her own media empire, like Tyra Banks, it all starts with a dream.

Our list of must-dos before hitting the road.

Vacations are relaxing, yet sometimes stressful.