A late, great Georgia man's legendary obituary
William "Freddie" McCullough's obituary reads: "He attracted more women than a shoe sale at Macy's."
Those who knew William "Freddie" McCullough loved the larger-than-life 61-year-old father of six. Strangers near and far fell in love when they read the Georgia man's obituary published Saturday in the Savannah Morning News, which painted the colorful storyteller in a fantastical light.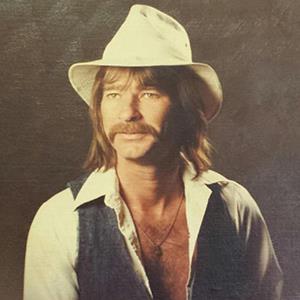 "Men wanted to be him and women wanted to be with him," reads McCullough's obituary. "Freddie loved deep fried Southern food smothered in Cane Syrup, fishing at Santee Cooper Lake, Little Debbie Cakes, Two and a Half Men, beautiful women, Reeses Cups [sic] and Jim Beam. Not necessarily in that order."
The tribute, written by his eldest son, Mark McCullough, goes on to dish about his father's dating ways. "Freddie adored the ladies. And they adored him," the piece notes. "There isn't enough space here to list all of the women from Freddie's past…He attracted more women than a shoe sale at Macy's."
According to the obituary, McCullough will be remembered for many things, especially his storytelling skills. His son wrote, "You could be sure 50 percent of every story was true. You just never knew which 50 percent."
Read the complete story on the Savannah Morning News here.
Tell us: What do you think of this tribute?
Bing: Outrageous funeral stories
More from Daily Dose:
Roller coaster to reopen after fatal accident
9/11 museum unveils Survivor Tree seedling program
Wash. firefighters rescue man stuck in chimney
Subscribe to the Daily Dose | Friend us on Facebook, follow us on Twitter and find us on Pinterest.
​Photo: William "Freddie" McCullough (Mark McCullough via Facebook)
inspire: live a better life
Here's some tips to get to happiness going forward in your life.

People 60 to 82 did best on cognitive tasks before 10:30am.

Lucille Ball was born in 1911, and though we lost her long ago, her legacy as America's favorite redhead lives on through the timeless classic, "I Love Lucy." People of all generations still enjoy Lucy's antics as much as they did over 60 years ago when the show first premiered.

Summer is coming to an end, and in a few weeks, kids will be forced to trade in their beach bags for backpacks. But just because the season is fading away doesn't mean the memories from the past few months have to disappear with it.

Confidence and perceived competence are key, study finds.

Features lead to assumptions about character, study says.

Great gear for an afternoon spent shoreside.

Read on for surefire strategies to boost your bliss.

Use these bucket-list ideas to enjoy the little time you have left.

Study points to benefits of improved living conditions.

Don't leave home without these must-have items.

Handshakes spread 20 times more germs, study says.