A late, great Georgia man's legendary obituary
William "Freddie" McCullough's obituary reads: "He attracted more women than a shoe sale at Macy's."
Those who knew William "Freddie" McCullough loved the larger-than-life 61-year-old father of six. Strangers near and far fell in love when they read the Georgia man's obituary published Saturday in the Savannah Morning News, which painted the colorful storyteller in a fantastical light.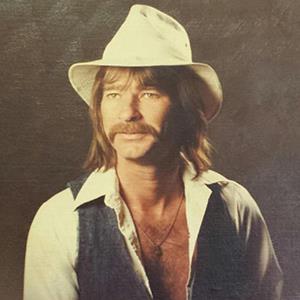 "Men wanted to be him and women wanted to be with him," reads McCullough's obituary. "Freddie loved deep fried Southern food smothered in Cane Syrup, fishing at Santee Cooper Lake, Little Debbie Cakes, Two and a Half Men, beautiful women, Reeses Cups [sic] and Jim Beam. Not necessarily in that order."
The tribute, written by his eldest son, Mark McCullough, goes on to dish about his father's dating ways. "Freddie adored the ladies. And they adored him," the piece notes. "There isn't enough space here to list all of the women from Freddie's past…He attracted more women than a shoe sale at Macy's."
According to the obituary, McCullough will be remembered for many things, especially his storytelling skills. His son wrote, "You could be sure 50 percent of every story was true. You just never knew which 50 percent."
Read the complete story on the Savannah Morning News here.
Tell us: What do you think of this tribute?
Bing: Outrageous funeral stories
More from Daily Dose:
Roller coaster to reopen after fatal accident
9/11 museum unveils Survivor Tree seedling program
Wash. firefighters rescue man stuck in chimney
Subscribe to the Daily Dose | Friend us on Facebook, follow us on Twitter and find us on Pinterest.
​Photo: William "Freddie" McCullough (Mark McCullough via Facebook)
inspire: live a better life
Don't leave home without these must-have items.

Handshakes spread 20 times more germs, study says.

Drowning in debt? Maybe there's a silver lining.

"But it's not real life, you know. It's a vacation."

Our list of must-dos before hitting the road.

Summer traditions can be great, but if you're on year six of packing the same people into the same car to go on the same vacation, it's time to switch things up. Surfing in Portugal, perhaps – or cycling through Northern Ireland. We've put together a list of 15 places well off the beaten path that you should go to when you're ready to try something new.

Grab a sleeping bag and head out to one of these amazing campsites.

A dozen adventures that are well worth the trip.

Paper downplays the significance of practice over raw talent.

Survey says American teens aren't great at complex or basic financial tasks.

Fear of Moving Away: How to conquer the latest cultural anxiety and embrace the unknown.

Adulthood has no eureka moment.