Women more effective business leaders than men, study finds
Collaboration and consensus-building yield results on the corporate bottom line.
Facebok COO Sheryl Sandberg has been all over the news this March, which is Women's History Month, with the publication her new book. "Lean In" encourages women to assert themselves professionally and restart a gender revolution that Sandberg says has stalled.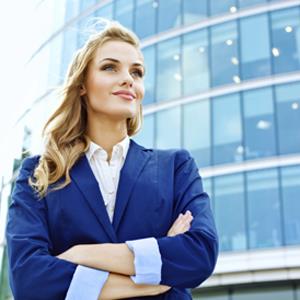 Female business leaders hold just 14 percent of executive officer positions at Fortune 500 companies, she has noted, and about 17 percent of board seats — a minority standing that has barely budged for a decade.
Yet, a study published this week concludes that women actually make better corporate leaders than men.
Research published in the "International Journal of Business Governance and Ethics" concludes that having more women on a company board is not only the right thing to do in terms of equality, but yields a greater bottom line on corporate spreadsheets.
"We've known for some time that companies that have more women on their boards have better results," stated one researcher. "Companies with few female directors may actually be shortchanging their investors."
Bing: Highest paid women in the world
The study is based on a survey of more than 600 board members, 75 percent of which were male directors. Women make up about 9 percent of corporate board memberships globally, the study said.
More from MSN Living: Women who inspire us
Key to the findings was that women are more likely to take a collaborative approach to decision-making. They're more inclined than men to consider the rights of others and to arrive at fair decisions that take the interests of multiple stakeholders into account. Women business leaders were also found to be more inquisitive and to consider a broader range of solutions to problems.
More from MSN Living: 40 time-saving tips to save you an hour a day
Male leaders, the study concluded, prefer to make decisions using rules, regulations, and time-honored approaches to doing business.
While being effective consensus-builders appears to be a strength of female directors and leaders, the researchers say professional women are also more inclined to "rock the boat" — as Yahoo chief exec Marissa Mayer did last month with her against-the-grain plan to ban her employees from working at home.
More from Daily Dose:
Creationist offers $10K to prove Bible wrong
More elderly smoking pot
How safe is air travel?
Subscribe to the Daily Dose
Love content like this? Friend us on Facebook, follow us on Twitter and find us on Pinterest
Photo: Women more effective leaders / Izabela Habur/Getty Images
inspire: live a better life
Research could mean more effective treatment for human disorders.

An entry a day might keep the doctor away (or at least the shrink).

One woman's shout-outs to daily moments of joy — and how to cultivate them.

Volunteering (and these other rituals) might be just as good as exercise when it comes to extending your life.

Use these tricks to set a better tone for the rest of the week.

In September, I'll turn 38. I'm at the age now where, when people ask how old I am, it takes me a minute to remember. I don't know if that's because I've already been 37 different ages and it's hard to keep straight which one I am now, or if it's because I'm in denial, or if it's because I am going senile. Maybe a combination of all of the above. Regardless, my 30s have flown by and soon they will be but a memory. So, in an effort to preserve the memory I have left (or at least keep a record of it), and to celebrate what has been an amazing decade so far, here are 30 things that have happened to me in my 30s (and will probably happen to you too):

Our best health and fitness tips including the one move that tones all, berry news, and more.

Who just wants to stand around and watch the red and gold leaves slowly fall from their tree branches to the ground as we move from summer to fall? Instead, take in the changing seasons while you're on the move.

Here's some tips to get to happiness going forward in your life.

People 60 to 82 did best on cognitive tasks before 10:30am.

Lucille Ball was born in 1911, and though we lost her long ago, her legacy as America's favorite redhead lives on through the timeless classic, "I Love Lucy." People of all generations still enjoy Lucy's antics as much as they did over 60 years ago when the show first premiered.