Women more effective business leaders than men, study finds
Collaboration and consensus-building yield results on the corporate bottom line.
Facebok COO Sheryl Sandberg has been all over the news this March, which is Women's History Month, with the publication her new book. "Lean In" encourages women to assert themselves professionally and restart a gender revolution that Sandberg says has stalled.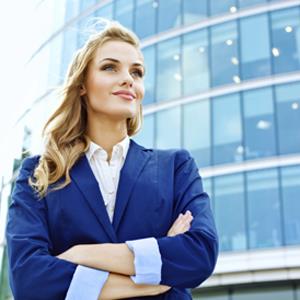 Female business leaders hold just 14 percent of executive officer positions at Fortune 500 companies, she has noted, and about 17 percent of board seats — a minority standing that has barely budged for a decade.
Yet, a study published this week concludes that women actually make better corporate leaders than men.
Research published in the "International Journal of Business Governance and Ethics" concludes that having more women on a company board is not only the right thing to do in terms of equality, but yields a greater bottom line on corporate spreadsheets.
"We've known for some time that companies that have more women on their boards have better results," stated one researcher. "Companies with few female directors may actually be shortchanging their investors."
Bing: Highest paid women in the world
The study is based on a survey of more than 600 board members, 75 percent of which were male directors. Women make up about 9 percent of corporate board memberships globally, the study said.
More from MSN Living: Women who inspire us
Key to the findings was that women are more likely to take a collaborative approach to decision-making. They're more inclined than men to consider the rights of others and to arrive at fair decisions that take the interests of multiple stakeholders into account. Women business leaders were also found to be more inquisitive and to consider a broader range of solutions to problems.
More from MSN Living: 40 time-saving tips to save you an hour a day
Male leaders, the study concluded, prefer to make decisions using rules, regulations, and time-honored approaches to doing business.
While being effective consensus-builders appears to be a strength of female directors and leaders, the researchers say professional women are also more inclined to "rock the boat" — as Yahoo chief exec Marissa Mayer did last month with her against-the-grain plan to ban her employees from working at home.
More from Daily Dose:
Creationist offers $10K to prove Bible wrong
More elderly smoking pot
How safe is air travel?
Subscribe to the Daily Dose
Love content like this? Friend us on Facebook, follow us on Twitter and find us on Pinterest
Photo: Women more effective leaders / Izabela Habur/Getty Images
inspire: live a better life
Where in the world do you want to go? Somewhere unique? Any of the places described here are sure to make your next world-travel adventure truly memorable.

It's easy to lead, but it takes courage and conviction to be a truly great leader. Here are 10 inspiring leaders and what we can learn from them.

Some say it's a small world. We beg to differ. Earth has so many wondrous places worth exploring, and most of us are lucky to see a handful of them. Here are 30 of the top trips of a lifetime.

You'll stave off credit card debt by the end of the year if you account for these often-forgotten expenses.

Mark Zuckerberg has an even bigger effect on your life than you thought.

Take this advice to finally tackle that nagging to-do list.

The iconic storyteller would have been 110-years-old

Take the time to appreciate women's contributions to society. Here are some of the women who inspire us by their example.

Cast of the iconic TV show reunites for Florence Henderson's birthday

We couldn't be more excited to watch the best athletes in the world compete at the Winter Olympics in Sochi. This year, about 44 percent of the competitors are women according to the International Olympic Committee—which is awesome but wasn't always the case. Let's look back at some of the amazing women who paved the way with incredible, memorable feats of girl power.

Still pulling yourself out of holiday credit card debt? Ready to pool some funds for that beach vacation you've been dreaming about at your desk? We're with you 100 percent.

"FOMO, the fear of missing out, is a form of social anxiety," says psychiatrist Gail Saltz. "This type of fear tends to cause compulsive behaviors, like checking out other social situations even as you are in the middle of one currently."