Very best & very worst of the news this week
Highs and lows of the week ending Jan 4.
Every week, the Daily Dose reviews the news to select three very best and three very worst stories to come across our desk.
— The Very Best —
• A group of strangers in Columbus, Ohio, were lined up on a cold night at a food truck when some homophobe turned to two men huddled together and told them to "cut the gay s**t out." Everyone in earshot came to the couple's defense and berated the bigot, including the guys working the truck, who leaned out the window and said they wouldn't serve the man, until the man got out of line and walked away. Way to go, customers of Mikey's Late Night Slice PizzAssault Truck.
• Congress was able to clear a fiscal cliff bill, averting crisis at the 11th hour. Make that the 13th hour. Is it a perfect solution? No. Is it better than facing the tax increases, spending cuts, and crippling secondary effects that would be active right now had a deal not been struck? We vote yay.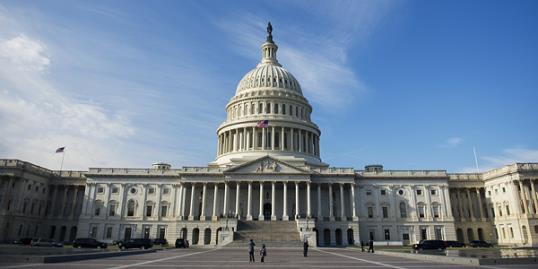 • Donna Page had retired from her post as principal of the Sandy Hook School back in 2010. But when Newtown parents asked her to come back and do an impossible job — to step into the position that had been held by Dawn Hochsprung, who was killed in the shooting — Page reintroduced herself to the school and told the community it was her "calling" to return as interim principal.
More from MSN Living: 100 ways to save money in 2013
— The Very Worst —
• Apparently feeling he and his colleagues had done quite enough for the American people this holiday season, thank you very much, House Speaker John Boehner shelved consideration of disaster aid for victims of Storm Sandy and refused to answer calls about the ongoing crisis. Shamed by New Jersey Governor Chris Christie, accused by a fellow Republican of putting "a cruel knife in the back" of the Northeast — and perhaps a bit concerned about being re-elected this week — Boehner later seemed eager to help win approval for funding flood insurance claims.
Bing: Get the latest top news stories 
 • In the West African country of Ivory Coast, some 50,000 people had gathered near a city stadium to ring in the New Year with a fireworks celebration. But shortly after the display concluded, a stampede on the streets led to the deaths of 61 innocents. Police believe that makeshift roadblocks set up by pickpockets to corral victims prevented the crowd from being able to move along a broad avenue. The fireworks were supposed to be a symbol of national renewal after a long period of unrest and violence.
More from MSN Living: 50 best celebrity makeovers of all time
 • Holders of gun permits may consider this a Very Worst of the week while anti-gun advocates may believe it's a Very Best. A newspaper has published a report and an interactive map identifying the names and addresses of pistol permit holders in two New York counties. The Journal News stands by its right to publish information that is by law publically available, while livid gun owners accuse the paper of breaching their privacy and risking their safety. The newspaper is based in White Plains, NY, less than 50 miles from Newtown, CT.
Photo: Saul Loeb/AFP/Getty Images
More from MSN Living:
Mansion made from trash
2012's worst words
10 facts about guns in America
inspire: live a better life
Summer and winter tend to hog all the glory when it comes to travel high seasons. Sure, you want to soak up all the time at the beach you can during the summer, and you just want to escape the cold during the last months of the year.

Who just wants to stand around and watch the red and gold leaves slowly fall from their tree branches to the ground as we move from summer to fall? Instead, take in the changing seasons while you're on the move.

In September, I'll turn 38. I'm at the age now where, when people ask how old I am, it takes me a minute to remember. I don't know if that's because I've already been 37 different ages and it's hard to keep straight which one I am now, or if it's because I'm in denial, or if it's because I am going senile. Maybe a combination of all of the above. Regardless, my 30s have flown by and soon they will be but a memory. So, in an effort to preserve the memory I have left (or at least keep a record of it), and to celebrate what has been an amazing decade so far, here are 30 things that have happened to me in my 30s (and will probably happen to you too):

Traveling doesn't have to be stressful. And what you can fit in your carry-on can make all the difference (and not just a fresh pair of socks), especially when you get that low battery signal.

Volunteering (and these other rituals) might be just as good as exercise when it comes to extending your life.

Use these tricks to set a better tone for the rest of the week.

Whether it involves a food fight, mermaids or a torch-lit procession, people the world over know how to have a good time. Here are some of the biggest, boldest, booziest celebrations around, along with some tips to get the full experience.

Research could mean more effective treatment for human disorders.

An entry a day might keep the doctor away (or at least the shrink).

One woman's shout-outs to daily moments of joy — and how to cultivate them.

Our best health and fitness tips including the one move that tones all, berry news, and more.