Most and least lucrative college majors
The value of a bachelor's degree, in dollars and cents.
With the average tuition and fees for private colleges at a gut-punching $29,056 per year, students and their gently weeping parents may be wondering which fields of study stand to see the greatest financial returns. 
Of course, an untold number of additional factors beyond a student's major influence employability and income. And there is more value in a good education than setting up a high starting salary. But for anyone who wants to evaluate the worth of a college degree in dollars and cents, the numbers have officially been crunched.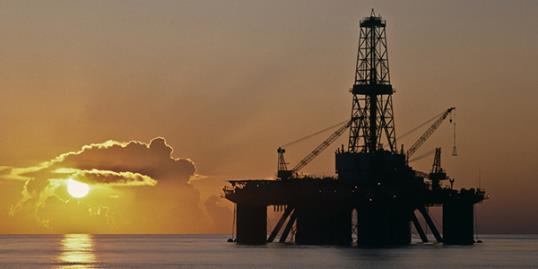 Anthony Carnevale, an economist at Georgetown University, and two colleagues researched the median earnings for full-time workers with bachelor's degrees (no workers with graduate degrees are included in the data below) and shared the study results with NPR. 
Here are the three most lucrative and three least lucrative majors according to Carnevale's research, with median incomes included.

Majors with the highest earnings

Petroleum Engineering:  $120,000
Pharmacy Sciences/Administrat​ion: $105,000
Mathematics and Computer Science: $98,000
All seven of the remaining top 10 majors with the highest median earnings were engineering degrees, according to the research. Earning median incomes between $80,000 and $87,000 were majors in aerospace, chemical, naval architecture/marine,​ mechanical, metallurgical, and mining and mineral engineering. Looking more broadly, the median income for all workers with a bachelor's degree in engineering was $75,000.
Majors with the lowest earnings
Counseling Psychology: $29,000
Early Childhood Education: $36,000
Theology and Religious Vocations: $38,000
The seven remaining top 10 majors with lowest median earnings,  ranging from $38,000 to $40,000, were human services and community organization, social work, drama and theater arts, studio arts, communication disorders sciences, visual and performing arts, and health and medical preparatory programs. 
Apparently wary of scaring people away from higher education, Carnevale and co. open their study with a memorable insight. 
When considering the question of whether earning a college degree is worth the investment in these uncertain economic times, here is a number to keep in mind: 84 percent. 

On average, that is how much more money a full-time, full-year worker with a bachelor's degree can expect to earn over a lifetime than a colleague who has no better than a high school diploma.
To learn more, including income differences by gender and race, see What's It Worth: The Economic Value of College Majors from Georgetown University's Center on Education and the Workforce. 
More from Daily Dose:
Pop goes the mission to cross Atlantic by balloon cluster
Roller coaster to reopen after fatal accident
9/11 museum unveils Survivor Tree seedling program
Subscribe to the Daily Dose | Friend us on Facebook, follow us on Twitter and find us on Pinterest.
Photo: Offshore oil rig (© Mayumi Terao/Getty Images)
inspire: live a better life
Drowning in debt? Maybe there's a silver lining.

"But it's not real life, you know. It's a vacation."

Our list of must-dos before hitting the road.

Summer traditions can be great, but if you're on year six of packing the same people into the same car to go on the same vacation, it's time to switch things up. Surfing in Portugal, perhaps – or cycling through Northern Ireland. We've put together a list of 15 places well off the beaten path that you should go to when you're ready to try something new.

Grab a sleeping bag and head out to one of these amazing campsites.

A dozen adventures that are well worth the trip.

Paper downplays the significance of practice over raw talent.

Survey says American teens aren't great at complex or basic financial tasks.

Fear of Moving Away: How to conquer the latest cultural anxiety and embrace the unknown.

Adulthood has no eureka moment.

Just like your body, your brain needs a regular workout too.

Being a winner is a good feeling to have — especially in life. Winning doesn't solely relate to competitions or Charlie Sheen's coining of the term back in 2011. From achieving success to maintaining a work-life balance, find out what characteristics mean your life is going the way it should be. You may just even find an inspiration or two that you'll want to incorporate into your daily routine!