Most and least lucrative college majors
The value of a bachelor's degree, in dollars and cents.
With the average tuition and fees for private colleges at a gut-punching $29,056 per year, students and their gently weeping parents may be wondering which fields of study stand to see the greatest financial returns. 
Of course, an untold number of additional factors beyond a student's major influence employability and income. And there is more value in a good education than setting up a high starting salary. But for anyone who wants to evaluate the worth of a college degree in dollars and cents, the numbers have officially been crunched.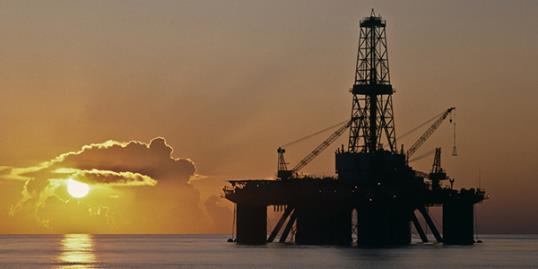 Anthony Carnevale, an economist at Georgetown University, and two colleagues researched the median earnings for full-time workers with bachelor's degrees (no workers with graduate degrees are included in the data below) and shared the study results with NPR. 
Here are the three most lucrative and three least lucrative majors according to Carnevale's research, with median incomes included.

Majors with the highest earnings

Petroleum Engineering:  $120,000
Pharmacy Sciences/Administrat​ion: $105,000
Mathematics and Computer Science: $98,000
All seven of the remaining top 10 majors with the highest median earnings were engineering degrees, according to the research. Earning median incomes between $80,000 and $87,000 were majors in aerospace, chemical, naval architecture/marine,​ mechanical, metallurgical, and mining and mineral engineering. Looking more broadly, the median income for all workers with a bachelor's degree in engineering was $75,000.
Majors with the lowest earnings
Counseling Psychology: $29,000
Early Childhood Education: $36,000
Theology and Religious Vocations: $38,000
The seven remaining top 10 majors with lowest median earnings,  ranging from $38,000 to $40,000, were human services and community organization, social work, drama and theater arts, studio arts, communication disorders sciences, visual and performing arts, and health and medical preparatory programs. 
Apparently wary of scaring people away from higher education, Carnevale and co. open their study with a memorable insight. 
When considering the question of whether earning a college degree is worth the investment in these uncertain economic times, here is a number to keep in mind: 84 percent. 

On average, that is how much more money a full-time, full-year worker with a bachelor's degree can expect to earn over a lifetime than a colleague who has no better than a high school diploma.
To learn more, including income differences by gender and race, see What's It Worth: The Economic Value of College Majors from Georgetown University's Center on Education and the Workforce. 
More from Daily Dose:
Pop goes the mission to cross Atlantic by balloon cluster
Roller coaster to reopen after fatal accident
9/11 museum unveils Survivor Tree seedling program
Subscribe to the Daily Dose | Friend us on Facebook, follow us on Twitter and find us on Pinterest.
Photo: Offshore oil rig (© Mayumi Terao/Getty Images)
inspire: live a better life
You'll stave off credit card debt by the end of the year if you account for these often-forgotten expenses.

Mark Zuckerberg has an even bigger effect on your life than you thought.

Take this advice to finally tackle that nagging to-do list.

The iconic storyteller would have been 110-years-old

Take the time to appreciate women's contributions to society. Here are some of the women who inspire us by their example.

Cast of the iconic TV show reunites for Florence Henderson's birthday

We couldn't be more excited to watch the best athletes in the world compete at the Winter Olympics in Sochi. This year, about 44 percent of the competitors are women according to the International Olympic Committee—which is awesome but wasn't always the case. Let's look back at some of the amazing women who paved the way with incredible, memorable feats of girl power.

Still pulling yourself out of holiday credit card debt? Ready to pool some funds for that beach vacation you've been dreaming about at your desk? We're with you 100 percent.

"FOMO, the fear of missing out, is a form of social anxiety," says psychiatrist Gail Saltz. "This type of fear tends to cause compulsive behaviors, like checking out other social situations even as you are in the middle of one currently."

When The Shriver Report was released in early January, we shared some of the more interesting statistics about income equality, the wage gap, and other issues confronting women.

Clay Aiken to run for public office.

Here's how to boost your joy — and put more cash in your pocket.