Blacks and Latinos pay more for homes
Study says minority homebuyers are paying 3.5% more than whites.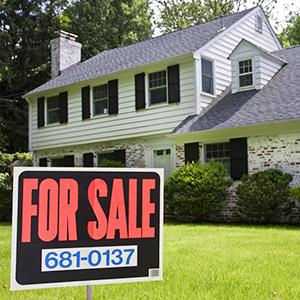 Black and Hispanic homebuyers pay more than whites and Asians do for comparable dwellings, according to new research. A study released by the National Bureau of Economic Research finds that the minority buyers are paying a premium of about 3.5 percent.
On a $150,000 home, that's $5,250. On a house selling for $300,000, it's $10,500. Don't forget that the selling price of a home also affects the amounts a buyer pays for broker fees, mortgage interest, homeowners insurance, property tax (in some states) and other costs associated with ownership. Considering that many people will transition between two or three homes in a lifetime, the premiums paid can represent a challenge to building equity and wealth.
The study, led by economist Patrick Bayer of Duke University, examined 2 million housing transactions over the past 20 years covering houses of comparable quality purchased by black, Hispanic and white buyers in the same neighborhoods of four major markets: Chicago, Baltimore/Washington​, D.C., San Francisco and Los Angeles. The highest price disparities were evident in the Chicago area, where costs for black buyers in historically segregated Cook County, Ill., were 5.4 percent higher than for whites.
"The hopeful news is that we do not detect any obvious pattern of prejudice by sellers," Bayer said, "raising the prospects for addressing this issue with better real-estate information and practices."
Backing up his observation that racial bias did not play an apparent role, Bayer found that black and Hispanic sellers sold to minority buyers at the same premium as white sellers. 
The racial composition of the neighborhoods didn't reveal any clear evidence of racial prejudice, either. Moreover, the study found no explanation in the buyers' income, wealth or access to credit.
NPR notes that one explanation may be the inexperience of minority buyers, who are more likely to be purchasing a first home. Bayer also pointed out that real-estate agents tend to offer a more limited menu of housing options to minority buyers, leaving them with fewer options and, consequently, more pressure to pay a premium.
But the researchers said they could not determine exactly why minority buyers paid more when buying a comparable home.
More from Daily Dose:
Promiscuous women blamed for earthquakes
Airline sued for asking men to change clothes
War vet arrested and disarmed while hiking
Love content like this? Friend us on Facebook, follow us on Twitter and find us on Pinterest.
Photo: Patti McConville/Getty Images
inspire: live a better life
Summer and winter tend to hog all the glory when it comes to travel high seasons. Sure, you want to soak up all the time at the beach you can during the summer, and you just want to escape the cold during the last months of the year.

Who just wants to stand around and watch the red and gold leaves slowly fall from their tree branches to the ground as we move from summer to fall? Instead, take in the changing seasons while you're on the move.

In September, I'll turn 38. I'm at the age now where, when people ask how old I am, it takes me a minute to remember. I don't know if that's because I've already been 37 different ages and it's hard to keep straight which one I am now, or if it's because I'm in denial, or if it's because I am going senile. Maybe a combination of all of the above. Regardless, my 30s have flown by and soon they will be but a memory. So, in an effort to preserve the memory I have left (or at least keep a record of it), and to celebrate what has been an amazing decade so far, here are 30 things that have happened to me in my 30s (and will probably happen to you too):

Traveling doesn't have to be stressful. And what you can fit in your carry-on can make all the difference (and not just a fresh pair of socks), especially when you get that low battery signal.

Volunteering (and these other rituals) might be just as good as exercise when it comes to extending your life.

Use these tricks to set a better tone for the rest of the week.

Whether it involves a food fight, mermaids or a torch-lit procession, people the world over know how to have a good time. Here are some of the biggest, boldest, booziest celebrations around, along with some tips to get the full experience.

Research could mean more effective treatment for human disorders.

An entry a day might keep the doctor away (or at least the shrink).

One woman's shout-outs to daily moments of joy — and how to cultivate them.

Our best health and fitness tips including the one move that tones all, berry news, and more.