Blacks and Latinos pay more for homes
Study says minority homebuyers are paying 3.5% more than whites.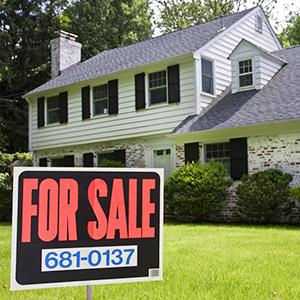 Black and Hispanic homebuyers pay more than whites and Asians do for comparable dwellings, according to new research. A study released by the National Bureau of Economic Research finds that the minority buyers are paying a premium of about 3.5 percent.
On a $150,000 home, that's $5,250. On a house selling for $300,000, it's $10,500. Don't forget that the selling price of a home also affects the amounts a buyer pays for broker fees, mortgage interest, homeowners insurance, property tax (in some states) and other costs associated with ownership. Considering that many people will transition between two or three homes in a lifetime, the premiums paid can represent a challenge to building equity and wealth.
The study, led by economist Patrick Bayer of Duke University, examined 2 million housing transactions over the past 20 years covering houses of comparable quality purchased by black, Hispanic and white buyers in the same neighborhoods of four major markets: Chicago, Baltimore/Washington​, D.C., San Francisco and Los Angeles. The highest price disparities were evident in the Chicago area, where costs for black buyers in historically segregated Cook County, Ill., were 5.4 percent higher than for whites.
"The hopeful news is that we do not detect any obvious pattern of prejudice by sellers," Bayer said, "raising the prospects for addressing this issue with better real-estate information and practices."
Backing up his observation that racial bias did not play an apparent role, Bayer found that black and Hispanic sellers sold to minority buyers at the same premium as white sellers. 
The racial composition of the neighborhoods didn't reveal any clear evidence of racial prejudice, either. Moreover, the study found no explanation in the buyers' income, wealth or access to credit.
NPR notes that one explanation may be the inexperience of minority buyers, who are more likely to be purchasing a first home. Bayer also pointed out that real-estate agents tend to offer a more limited menu of housing options to minority buyers, leaving them with fewer options and, consequently, more pressure to pay a premium.
But the researchers said they could not determine exactly why minority buyers paid more when buying a comparable home.
More from Daily Dose:
Promiscuous women blamed for earthquakes
Airline sued for asking men to change clothes
War vet arrested and disarmed while hiking
Love content like this? Friend us on Facebook, follow us on Twitter and find us on Pinterest.
Photo: Patti McConville/Getty Images
inspire: live a better life
With all those deals you snagged on Black Friday, Small Business Saturday, and Cyber Monday, today is your chance to give back to those in need with #GivingTuesday.

Miss Manners provides guidance on how to handle a request for party contributions

Miss Manners instructs on why tit-for-tat never works

Miss Manners offers thoughts on guests who disregard dinner party instructions

Make big bucks, from home, having fun? These women got creative and figured out a way to have it all. You can too.

Your boss. You might like her, you probably respect her, but do you know how to approach someone who seems so different from you? (Spoiler: She's actually not.)

Over the weekend, Oprah decluttered her Montecito mansion and three other properties in a Santa Barbara yard sale that brought in more than $600,000(!). (Proceeds will benefit her girls' leadership academy in South Africa, and not half of a Crate and Barrel chair, the traditional end goal of yard-sale proceeds.)

Exclusively for MSN, we bring you a six-part series from the new book: MISS MANNERS MINDS YOUR BUSINESS by Judith and Nicholas Ivor Martin.

Miss Manners weighs in on the financial burdens of remote weddings

How Miss Manners suggests dealing with out of town guest who want tour guide services

Exclusively for MSN, we bring you a six-part series from the new book: MISS MANNERS MINDS YOUR BUSINESS by Judith and Nicholas Ivor Martin.