Urbanites less focused
A study finds that city life lessens attention span.
During your morning commute you navigate traffic, scan the day's headlines at a newsstand, dodge fellow pedestrians and look for the closest Starbucks.
And while you're acknowledging stimuli, your brain is computing and disregarding all the useless material, too.
Such daily urban stimulation may cause an overall decrease in focus, suggests a study to be published in the Journal of Experimental Psychology: Human Perception and Performance.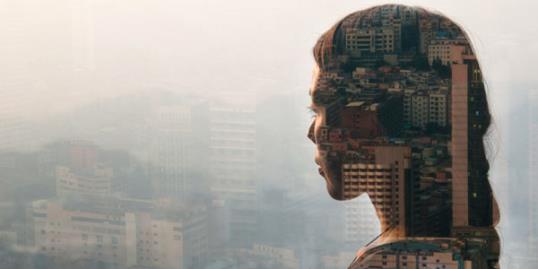 Researchers from the University of London's Goldsmith College examined a very specific segment of Namibians: the Himba people. Himba are traditionally rural farmers. Some Himba have retained this way of life, while others have migrated to the city Opuwo, where their lives are largely westernized.  
More from MSN Living: Crazy dating trends we hope go away
By comparing the attention spans of these two populations of Himba on designated tasks, researchers concluded that city life likely causes a cognitive load that favors "reduced attentional engagement." Urbanites' minds must compute more information, so they engage less devotedly with the specifics, in other words.
In the study, rural Himba were far better at tuning out distractions than their urban counterparts during an experiment where they were asked to identify arrows pointing in particular directions.
More from MSN Living: The truth behind Seen on TV products
To ascertain whether this phenomenon held across cultures, the researchers compared urban Himba brain patterns to Londoners': they were remarkably similar.
While the researchers didn't conclude that city folk have inferior attention spans to country folk, they do report that, "the effect of cognitive load was indistinguishable from the effect of urbanization."
So it may be that life in the city isn't faster, it's just that your focus is in high demand.  
More from Daily Dose:
Can animals predict weather?
Life found above Earth
Facebook can't get you fired
Love content like this? Friend us on Facebook, follow us on Twitter and find us on Pinterest.
Photo: Jasper James/Getty Images

I grew up on the outskirts of the suburbs and have since transitioned to rural living.  It is far superior to city life, the quiet, the lack of crowds everywhere, the lower crime rate, lower prices, access to REALLY fresh produce, etc., can't be beat.  It is much easier to concentrate under these conditions.
Are you sure you want to delete this comment?
inspire: live a better life
You'll stave off credit card debt by the end of the year if you account for these often-forgotten expenses.

Mark Zuckerberg has an even bigger effect on your life than you thought.

Take this advice to finally tackle that nagging to-do list.

The iconic storyteller would have been 110-years-old

Take the time to appreciate women's contributions to society. Here are some of the women who inspire us by their example.

Cast of the iconic TV show reunites for Florence Henderson's birthday

We couldn't be more excited to watch the best athletes in the world compete at the Winter Olympics in Sochi. This year, about 44 percent of the competitors are women according to the International Olympic Committee—which is awesome but wasn't always the case. Let's look back at some of the amazing women who paved the way with incredible, memorable feats of girl power.

Still pulling yourself out of holiday credit card debt? Ready to pool some funds for that beach vacation you've been dreaming about at your desk? We're with you 100 percent.

"FOMO, the fear of missing out, is a form of social anxiety," says psychiatrist Gail Saltz. "This type of fear tends to cause compulsive behaviors, like checking out other social situations even as you are in the middle of one currently."

When The Shriver Report was released in early January, we shared some of the more interesting statistics about income equality, the wage gap, and other issues confronting women.

Clay Aiken to run for public office.

Here's how to boost your joy — and put more cash in your pocket.