Urbanites less focused
A study finds that city life lessens attention span.
During your morning commute you navigate traffic, scan the day's headlines at a newsstand, dodge fellow pedestrians and look for the closest Starbucks.
And while you're acknowledging stimuli, your brain is computing and disregarding all the useless material, too.
Such daily urban stimulation may cause an overall decrease in focus, suggests a study to be published in the Journal of Experimental Psychology: Human Perception and Performance.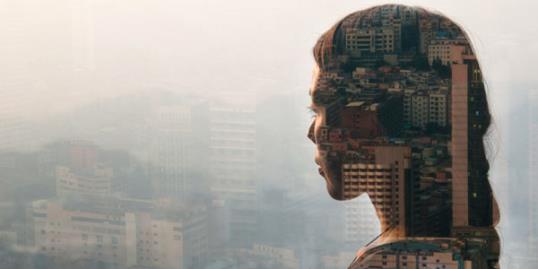 Researchers from the University of London's Goldsmith College examined a very specific segment of Namibians: the Himba people. Himba are traditionally rural farmers. Some Himba have retained this way of life, while others have migrated to the city Opuwo, where their lives are largely westernized.  
More from MSN Living: Crazy dating trends we hope go away
By comparing the attention spans of these two populations of Himba on designated tasks, researchers concluded that city life likely causes a cognitive load that favors "reduced attentional engagement." Urbanites' minds must compute more information, so they engage less devotedly with the specifics, in other words.
In the study, rural Himba were far better at tuning out distractions than their urban counterparts during an experiment where they were asked to identify arrows pointing in particular directions.
More from MSN Living: The truth behind Seen on TV products
To ascertain whether this phenomenon held across cultures, the researchers compared urban Himba brain patterns to Londoners': they were remarkably similar.
While the researchers didn't conclude that city folk have inferior attention spans to country folk, they do report that, "the effect of cognitive load was indistinguishable from the effect of urbanization."
So it may be that life in the city isn't faster, it's just that your focus is in high demand.  
More from Daily Dose:
Can animals predict weather?
Life found above Earth
Facebook can't get you fired
Love content like this? Friend us on Facebook, follow us on Twitter and find us on Pinterest.
Photo: Jasper James/Getty Images

I grew up on the outskirts of the suburbs and have since transitioned to rural living.  It is far superior to city life, the quiet, the lack of crowds everywhere, the lower crime rate, lower prices, access to REALLY fresh produce, etc., can't be beat.  It is much easier to concentrate under these conditions.
Are you sure you want to delete this comment?
inspire: live a better life
Try these anything-but-ordinary ideas for a healthier, more productive mid-day break.

An effective team leader should have a strong and powerful set of skills. After all, taking charge isn't easy. Here are ten principles of power and leadership.

Hundreds of products hit our labs every year, from the inspired to the absurd (does anyone really need to be able to cook eggs on a stick?). These six measured up to our gold standard, offering ingenious solutions to everyday problems.

I was lucky enough to log into a webinar hosted by Ernst & Young Women Athletes Business Network, in which the panel included tennis legend Martina Navratilova and Olympic gold medalist and TV host Summer Sanders. (Not too shabby, yeah?)

And they're healthier for it, too.

Some say it's a small world. We beg to differ. Earth has so many wondrous places worth exploring, and most of us are lucky to see a handful of them. Here are 30 of the top trips of a lifetime.

Test your intellect with these unusual facts and find out how much you know about the luck of the Irish.

March 14 is Pi Day, a sacred celebration in which radius and circumference lovers rejoice over circular snacks and decimal-reciting contests.

Where in the world do you want to go? Somewhere unique? Any of the places described here are sure to make your next world-travel adventure truly memorable.

It's easy to lead, but it takes courage and conviction to be a truly great leader. Here are 10 inspiring leaders and what we can learn from them.

The semi-annual glitch in your daily routine is back this weekend.

You'll stave off credit card debt by the end of the year if you account for these often-forgotten expenses.