Urbanites less focused
A study finds that city life lessens attention span.
During your morning commute you navigate traffic, scan the day's headlines at a newsstand, dodge fellow pedestrians and look for the closest Starbucks.
And while you're acknowledging stimuli, your brain is computing and disregarding all the useless material, too.
Such daily urban stimulation may cause an overall decrease in focus, suggests a study to be published in the Journal of Experimental Psychology: Human Perception and Performance.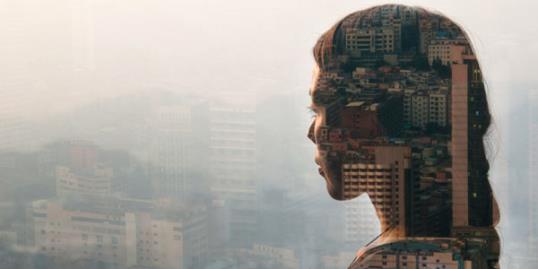 Researchers from the University of London's Goldsmith College examined a very specific segment of Namibians: the Himba people. Himba are traditionally rural farmers. Some Himba have retained this way of life, while others have migrated to the city Opuwo, where their lives are largely westernized.  
More from MSN Living: Crazy dating trends we hope go away
By comparing the attention spans of these two populations of Himba on designated tasks, researchers concluded that city life likely causes a cognitive load that favors "reduced attentional engagement." Urbanites' minds must compute more information, so they engage less devotedly with the specifics, in other words.
In the study, rural Himba were far better at tuning out distractions than their urban counterparts during an experiment where they were asked to identify arrows pointing in particular directions.
More from MSN Living: The truth behind Seen on TV products
To ascertain whether this phenomenon held across cultures, the researchers compared urban Himba brain patterns to Londoners': they were remarkably similar.
While the researchers didn't conclude that city folk have inferior attention spans to country folk, they do report that, "the effect of cognitive load was indistinguishable from the effect of urbanization."
So it may be that life in the city isn't faster, it's just that your focus is in high demand.  
More from Daily Dose:
Can animals predict weather?
Life found above Earth
Facebook can't get you fired
Love content like this? Friend us on Facebook, follow us on Twitter and find us on Pinterest.
Photo: Jasper James/Getty Images

I grew up on the outskirts of the suburbs and have since transitioned to rural living.  It is far superior to city life, the quiet, the lack of crowds everywhere, the lower crime rate, lower prices, access to REALLY fresh produce, etc., can't be beat.  It is much easier to concentrate under these conditions.
Are you sure you want to delete this comment?
inspire: live a better life
Adulthood has no eureka moment.

Just like your body, your brain needs a regular workout too.

Being a winner is a good feeling to have — especially in life. Winning doesn't solely relate to competitions or Charlie Sheen's coining of the term back in 2011. From achieving success to maintaining a work-life balance, find out what characteristics mean your life is going the way it should be. You may just even find an inspiration or two that you'll want to incorporate into your daily routine!

Sometimes it seems like you need a vacation from your vacation.

That'll get you and your 2 kids a house, SUV, and more, per a 'USA Today' analysis.

While most of us associate the Fourth of July with fireworks and barbecue (and taking a long weekend off from work), it's also an important day to give thanks to the people who help keep us safe.

For a truly out-of-the-box vacation, skip traditional hotels and opt for unique lodging.

Save money (and your sanity) whether you're flying, driving or riding the rails to your getaway

Get the inside track on exploring America by train with these three incredible itineraries.

Dramatic vistas! Tickling bubbles! Heavenly steam! Hot springs prove Mother Nature wanted us to luxuriate at one of these affordable spa escapes.

You're only going to make them feel worse, say researchers.