Urbanites less focused
A study finds that city life lessens attention span.
During your morning commute you navigate traffic, scan the day's headlines at a newsstand, dodge fellow pedestrians and look for the closest Starbucks.
And while you're acknowledging stimuli, your brain is computing and disregarding all the useless material, too.
Such daily urban stimulation may cause an overall decrease in focus, suggests a study to be published in the Journal of Experimental Psychology: Human Perception and Performance.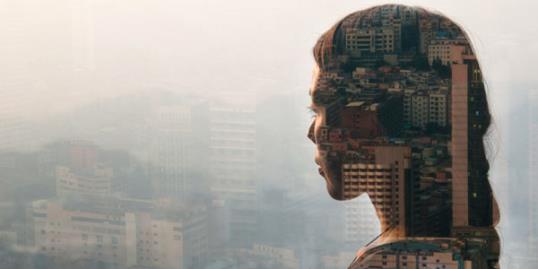 Researchers from the University of London's Goldsmith College examined a very specific segment of Namibians: the Himba people. Himba are traditionally rural farmers. Some Himba have retained this way of life, while others have migrated to the city Opuwo, where their lives are largely westernized.  
More from MSN Living: Crazy dating trends we hope go away
By comparing the attention spans of these two populations of Himba on designated tasks, researchers concluded that city life likely causes a cognitive load that favors "reduced attentional engagement." Urbanites' minds must compute more information, so they engage less devotedly with the specifics, in other words.
In the study, rural Himba were far better at tuning out distractions than their urban counterparts during an experiment where they were asked to identify arrows pointing in particular directions.
More from MSN Living: The truth behind Seen on TV products
To ascertain whether this phenomenon held across cultures, the researchers compared urban Himba brain patterns to Londoners': they were remarkably similar.
While the researchers didn't conclude that city folk have inferior attention spans to country folk, they do report that, "the effect of cognitive load was indistinguishable from the effect of urbanization."
So it may be that life in the city isn't faster, it's just that your focus is in high demand.  
More from Daily Dose:
Can animals predict weather?
Life found above Earth
Facebook can't get you fired
Love content like this? Friend us on Facebook, follow us on Twitter and find us on Pinterest.
Photo: Jasper James/Getty Images

I grew up on the outskirts of the suburbs and have since transitioned to rural living.  It is far superior to city life, the quiet, the lack of crowds everywhere, the lower crime rate, lower prices, access to REALLY fresh produce, etc., can't be beat.  It is much easier to concentrate under these conditions.
Are you sure you want to delete this comment?
inspire: live a better life
Summer and winter tend to hog all the glory when it comes to travel high seasons. Sure, you want to soak up all the time at the beach you can during the summer, and you just want to escape the cold during the last months of the year.

Who just wants to stand around and watch the red and gold leaves slowly fall from their tree branches to the ground as we move from summer to fall? Instead, take in the changing seasons while you're on the move.

In September, I'll turn 38. I'm at the age now where, when people ask how old I am, it takes me a minute to remember. I don't know if that's because I've already been 37 different ages and it's hard to keep straight which one I am now, or if it's because I'm in denial, or if it's because I am going senile. Maybe a combination of all of the above. Regardless, my 30s have flown by and soon they will be but a memory. So, in an effort to preserve the memory I have left (or at least keep a record of it), and to celebrate what has been an amazing decade so far, here are 30 things that have happened to me in my 30s (and will probably happen to you too):

Traveling doesn't have to be stressful. And what you can fit in your carry-on can make all the difference (and not just a fresh pair of socks), especially when you get that low battery signal.

Volunteering (and these other rituals) might be just as good as exercise when it comes to extending your life.

Use these tricks to set a better tone for the rest of the week.

Whether it involves a food fight, mermaids or a torch-lit procession, people the world over know how to have a good time. Here are some of the biggest, boldest, booziest celebrations around, along with some tips to get the full experience.

Research could mean more effective treatment for human disorders.

An entry a day might keep the doctor away (or at least the shrink).

One woman's shout-outs to daily moments of joy — and how to cultivate them.

Our best health and fitness tips including the one move that tones all, berry news, and more.