7 Kitchen Organizing Tricks
Afraid your leaning tower of pots is bound to collapse? Try these solutions.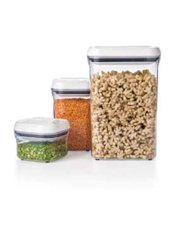 1. Store flour, sugar, and more in OXO Pop containers (shown). Press the lid's button for an airtight seal.
2. Rather than splurge on a pricey spice rack, label the tops of spice jars and place them in a drawer to easily find what you're looking for.

Plus learn how to organize your recipes.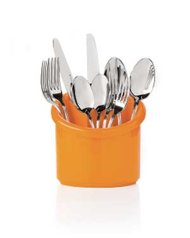 3. Place the cheery Avant Garde cutlery drainer (shown) in the sink to drain and organize utensils as you wash them.
4. Access pot lids stowed in the back of a cabinet with the nine-inch slide-out Cabinet Organizer.
5. Never rummage through the refrigerator looking for a Diet Coke again. The Soda Shoot, made of easy-to-clean plastic, fits inside most refrigerators and dispenses 10 12-ounce cans with ease.
Get great unexpected new uses for kitchen items.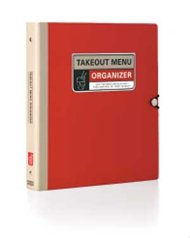 6. Tuck all your takeout menus―arranged by type of cuisine―inside the handy Takeout Menu Organizer.