For Cleaner Clothes...Use Less Detergent
Find out why cutting back on the laundry soap will get your clothes cleaner.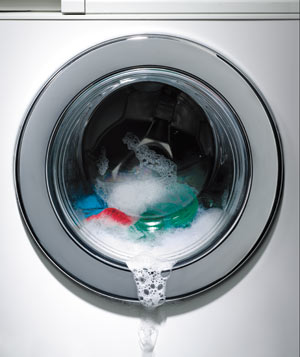 It might seem counterintuitive, but using less soap will actually help get your clothes, towels, and sheets cleaner. 
Why is that? Because excess suds in the machine can help oil, bacteria, and odors reach new places in your machine—places that the rinse cycle might not wash out. Plus, extra soap can build up in clothing, making them look dingy.
Follow the amount recommended by the machine's manufacturer, usually about 1/2 capful.
Get more laundry tips: