How an Olive Oil Cruet Can Help Keep Your Stove Clean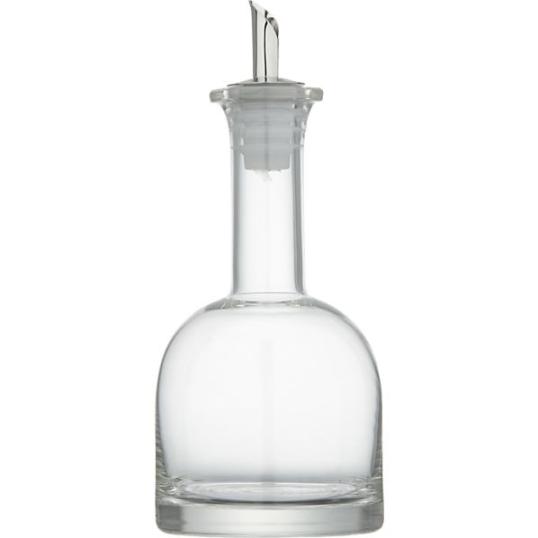 When you see this kind of bottle (technically called an olive oil cruet), you probably think salad dressings and pasta with fresh olive oil. But keeping one near your stovetop can actually help you keep your cooking surface clean and prevent dried-on food splatters.
Simply fill the bottle with water and a bit of mild dish detergent. Then when you're done cooking, and the stovetop has cooled a bit, sprinkle some of the soapy solution on any splatters and let them sit for 10 minutes. This will soften any spills, allowing you to wipe them up quickly and without a lot of elbow grease.
[photo: Oil/Vinegar Cruet from Crate & Barrel]
Related: